Today's CMO: More Renaissance Man Than 'Mad Man'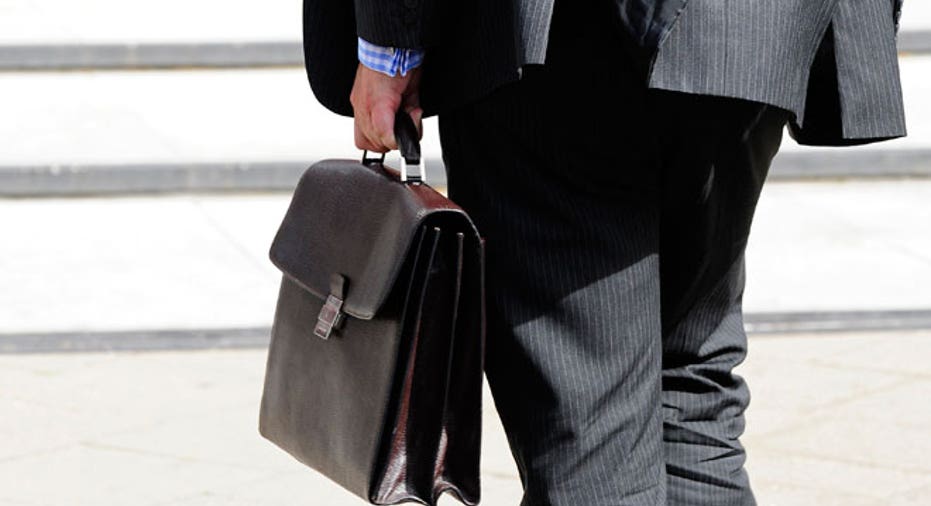 No question about it: The role of the chief marketing officer has dramatically changed over the past few years. On one front, the digital marketing landscape is taking over. On the other is a growing corporate accountability and shift toward the age of the customer.
Layer in management, staffing, planning, and, of course, the business of creativity itself, and the makeup of a modern CMO resembles more of a Renaissance man than a character from Mad Men.
"Scientists of evolution use the term 'cladogenesis' to describe the division of an existing species into multiple lines--thus creating new species--often in response to radical change in the environment," explained Dick Patton, global marketing officer at EgonZehnder, in an Ad Age article. "Marketing appears to be going through a process much like this, right before our eyes. The 21st-century CMO faces an explosively expanding range of options from which to branch out in new directions."
How this evolution is accepted and understood will largely determine whether today's CMO will succeed in shaping company success or be relegated to merely owning branding and communications. Clearly, what used to work 10 years ago isn't as effective anymore.
While some of the basics of marketing will likely stay the same (i.e., satisfying customer needs, being profitable), many of the tactics, tools, and even how executives approach their jobs are evolving. Here's a breakdown of the skills and traits affected by the turbulence of changes.
1. No marketing team is an island: In today's world, marketing departments must connect with other departments that also have very close relationships with their target audiences. A 2010 study by theAberdeen Group found companies with strong sales and marketing alignment achieved 20 percent annual revenue growth. In addition, ajust-released study by PwC found 70 percent of top-performing companies said they have a strong CIO-CMO relationship.
Clearly, the areas of customer service, support, and sales can often provide feedback, ideas, and insights to make marketing efforts considerably more relevant and productive. Indeed, "The sales team has a lot of good insight and information to help the content marketing team shape its content to better meet the needs of its target consumers. After all, these are the people who are out on the front lines," wrote marketing consultant Manya Chylinski in an article for the Content Marketing Institute.
So how can you get all departments to dance to the beat of the same drum? It all comes down to objectives and goals. Once these are defined, marketing, support, and sales become phases of the same funnel.
2. Relationships vs. sales: Traditionally, CMOs have focused on driving sales growth and creating mass-media campaigns that move customers to purchase. However, in the age of content marketing and social networks, the new marketing landscape as a whole centers mainly on relationships.
Therefore, the approach to marketing to audiences must shift from short-term sales and revenue to a long-term relationship and loyalty-building approach. Customers who have a relationship with your brandare likely to remain loyal and to influence others for years to come, thus making the effort worth it.
3. A changing landscape: While CMOs used to focus much more on creative, conceptual aspects in the past, the professionals who serve in these roles today must embrace the tech component of their jobs (marketing automation software, content marketing, big data, etc.).
As a 2013 Accenture Interactive report observed, "Information technology is not only pervasive; it is fast becoming a primary driver of market differentiation, business growth and profitability. As a result, chief marketing officers (CMOs) and chief information officers (CIOs) must work more closely together than ever before."
According to the same study, 70 percent of the CMOs of some of the world's largest enterprises think they have five years to fundamentally overhaul their companies' corporate marketing operating model to achieve competitive success.
4. Live and breathe KPIs: More than ever before, CMOs are leaning on IT or finance to get the reports they need. They're also relying on SaaS products to gain insights and track results with very little help. Metrics such as market share, event ROI, value equation, retention rate, and customer life time value have become an essential piece of a CMO's decision-making process.
Without solid metrics on marketing campaigns, it is nearly impossible to come up with strong, repeatable marketing plans that effectively segment and target audiences, and--most importantly--generate revenue.
5. Hacking life: With the turbulence and dynamism associated with modern responsibilities, CMOs face the challenge of balancing work and home life. Too much work and stress can hurt one's ability to function and work efficiently. Effective business owners must learn to maintain relationships and interests outside of work.
Life hacks and apps such as GPS For The Soul, Stress Tracker,Ambiance, Yoga 101, and Relax Melodies can help anyone reduce stress symptoms and keep an eye on any future related problems. These can only make you, individually, and your department, overall, more relevant, more dynamic, more creative--and more successful.
Want to learn more? The following infographic summarizes the skills, traits, and events that are shaping a CMO's role in 2014. (Click on the image to view a larger version in a new tab.)
More From CMO.com
Slide Show: 9 Midyear Marketing Trends For 2014New PwC Study Quantifies Importance Of CMO-CIO RelationshipWhere's The Creative? The Missing Link In Customer Experience3 Ways To Rally Your Marketing Team Around Big Data
About Jose Sanchez
Jose Sanchez is marketing manager at Uberflip, where he focuses on content creation and design. He has eight years of experience in digital marketing and content with a design edge. He has worked with public- and private-sector brands, such as Wella and the Governement of Ontario, Canada.