TMI? Newest Entrepreneurs Advocate Open Source Culture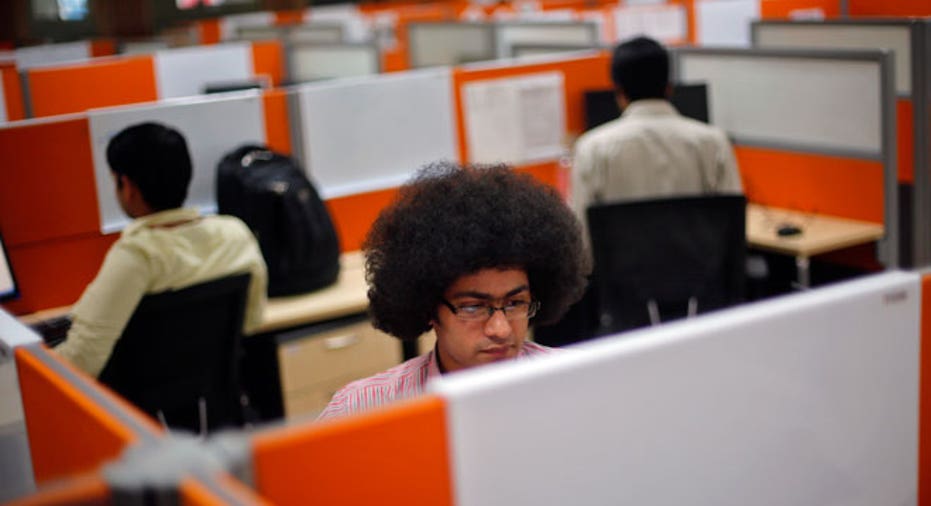 For decades, the business community has been keeping secrets — from its employees.
From financial data and salary information to long-term initiatives and succession planning, privately owned companies have long subscribed to the theory that sharing critical information with employees is done only on a need-to-know basis.
However, as a new generation of entrepreneurs takes hold, so too is a new era of transparency. The 2-year-old analytics company SumAll has created an open-book culture by giving each of its 30 employees access to mounds of company information, including such previously sacred data as individual salaries and bonuses, investor details and capital structure.
"We came to this choice after a lot of pain in the other extreme," CEO Dane Atkinson told BusinessNewsDaily. "We have a broad team that, like many of those who work in our industry, had been previously hurt by the lies that can spread within companies."
Whether it's two people being paid wildly different amounts despite bringing the same value to the company or owners who hide changes that create significant expectation gaps and team departures, Atkinson believes keeping secrets creates too much volatility in the workplace.
"The closed-market system is way too easy of an outlet for evil to spread and, although we consider ourselves to be honorable, we didn't want to even have the potential for that to happen," Atkinson said.
The decision has paid off, with Atkinson's employees feeling less stressed and having more trust in the company as a whole.
While not going to the lengths of sharing payroll and stock-option details like SumAll does, recycling company TerraCycle also takes an unguarded approach with its employees.
Albe Zakes, TerraCycle's global vice president of communication, believes transparency aligns with the company's socially responsible beliefs, and said it has proved a strong motivating tool.
By sharing profit data with employees, for example, Zakes said all involved can better understand exactly why they do, or don't, receive a bonus each year.
"You are empowering your employees to do better work," Zakes said.
Sharing information also helps employees buy in to a company's initiatives and goals. Zakes said if a company were to tell its employees that the next two years were going to be tough financially because of a new technology that was being developed, the employees most likely would be looking for a new job before the end of the day. However, if the company then shared details of the new technology and why it was going to change the industry, Zakes said the company would likely see employees all working toward that common goal, despite the rocky road that may initially lie ahead.
"This is a real opportunity to get corporate buy-in all the way up and down the corporate ladder," Zakes said.
The transparency, however, comes with a cost.  Atkinson said it takes a tremendous effort to explain all the details and answer every employee question that arises about data that's shared. And providing the information on its own adds little benefit if there isn't any explanation behind it, Atkinson said.
"The communication burden is fairly huge," he said. "You have to explain to everyone why all of these choices are made."
Executive coach and leadership development strategist Joan Lloyd said the enormous amount of time spent explaining the rationale behind every decision is the reason many businesses don't open their books for all employees.
"You are going to have to define everything, which is fine, but it is going to take a lot of time," Lloyd said. "That can be exhausting."
Lloyd said she once sat on the board of a company that started holding quarterly "state of the union" meetings for employees to keep them abreast of the company's financial data. Instead of employees leaving the meetings enlightened, they came away more confused, armed with dozens of questions for the next time.
"It took so much time (to answer them) that they had to abandon it," Lloyd said.
Zakes said the key is figuring out from the start how to present what can sometimes be difficult-to-understand information in a way that is easy for employees of all levels to comprehend.
"You need to boil it down to the key information that is important to people," Zakes said. "You want to make it as consumable as possible for employees."
One area Atkinson and his executive team have been questioned on significantly is why some employee salaries are more than others. Understanding that everyone in the office knows what everyone else makes has forced the company to hold itself to strict salary standards.
"It keeps pressure on the organization to make sure the salaries are more equitable," Atkinson said.
Having employees ask so many questions gives Atkinson and his senior managers the opportunity to fully explain why a decision was made, whether it's paying a new hire more than someone else or giving a bonus to someone and not another. Whether they like the answer or not, Atkinson said employees know there was thought put into it.
"At least they know you came to the choice through reason," he said.
Executive coach Sharon Jordan-Evans predicts open cultures in the workplace will become more common in the years to come.
"Whether companies like it or not, transparency is increasing," Jordan-Evans said. "The rationale for secrecy is diminishing."
Jordan-Evans believes members of the millennial generation — who have grown up in an information-rich environment and are less tolerant of closed-book organizations — will lead the charge for more openness around the office.
"They are not terribly tolerant of closed-book organizations," Jordan-Evans said.
She encourages businesses to form a transparency task force that includes Gen-Y employees.
"Get the perspective of a younger person who can ask why that was a secret," Jordan-Evans said of deciding which information to share and which to keep private.
For companies looking to become more transparent, SumAll's Atkinson said unlocking long-kept secrets simultaneously probably isn't the best approach.
"It would be really hard to suddenly take the cover off and show everything at once," Atkinson said.
Companies that do start the process will eventually see the benefits of doing so, he believes.
"It has been absolutely worth it, but you have to understand the costs and be prepared for them," Atkinson said.