TiVo Shares Rewind After $490M in Settlements Disappoints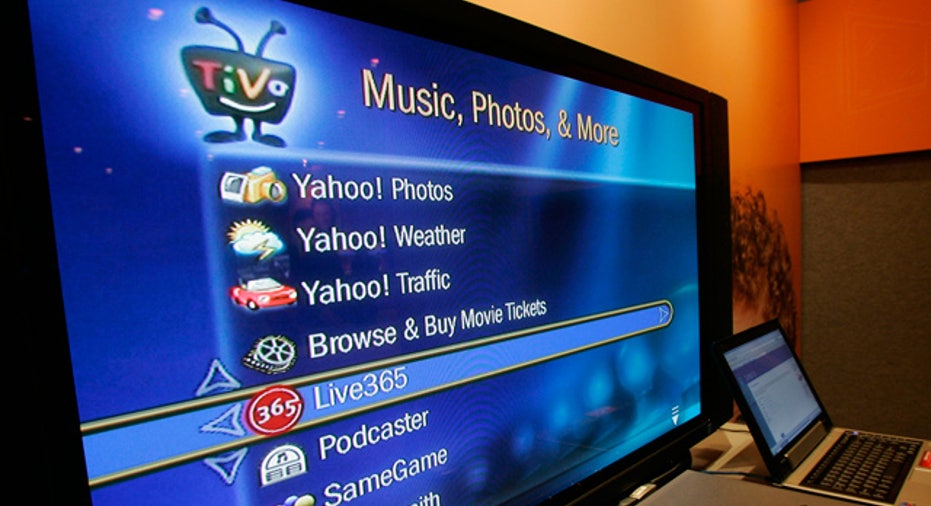 TiVo (NASDAQ:TIVO) said Friday it will receive a total of $490 million after settling patent infringement lawsuits with Google (NASDAQ:GOOG) and Cisco Systems (NASDAQ:CSCO).
But the settlement amount missed Wall Street expectations, and shares plunged 18.6% in early morning trading Friday to $11.16.
Susquehanna Financial Group expected the settlement just with Google's Motorola unit to check in at $500 million to $1 billion. Janney Capital Markets projected $300 million to $600 million for the Google settlement.
TiVo had sued Motorola over technology that recorded digital video and included methods for playing recorded video.
Under the settlement, the television set-top box maker agreed to patent licensing deals with Cisco, Google and Arris Group (NASDAQ:ARRS). Meanwhile, TiVo and Motorola, Cisco and Time Warner Cable (NYSE:TWC) agreed to dismiss all pending litigation between them. Time Warner Cable was also included in Friday's settlement.
TiVo also announced that its board decided to double the size of its stock buyback program to $200 million and extend its deadline by two years to August 2015.
"We intend to use our significant capital resources to drive shareholder value, including more aggressively returning capital to shareholders under our newly increased share repurchase authorization," TiVo Chief Executive Tom Rogers said in a statement.
The company has suffered from quarterly losses for most periods since the second half of 2009. However, litigation has been a strong point. TiVo has reached settlements with tech heavyweights AT&T (NYSE:T), Verizon Communications (NYSE:VZ) and Dish Network (NASDAQ:DISH), as well as EchoStar (NASDAQ:SATS).
Dish and EchoStar, a former unit of the satellite television provider, paid TiVo $500 million to end a seven-year patent dispute. The company received at least $215 million from AT&T in January 2012.
Last month, TiVo reported a first-quarter loss that narrowed year-over-year on subscriber growth and stronger revenue.
Google shares were trading $5.39 higher at $870.03. Cisco was up a penny at $24.56.