TiVo Revenue Up as Subscriptions Grow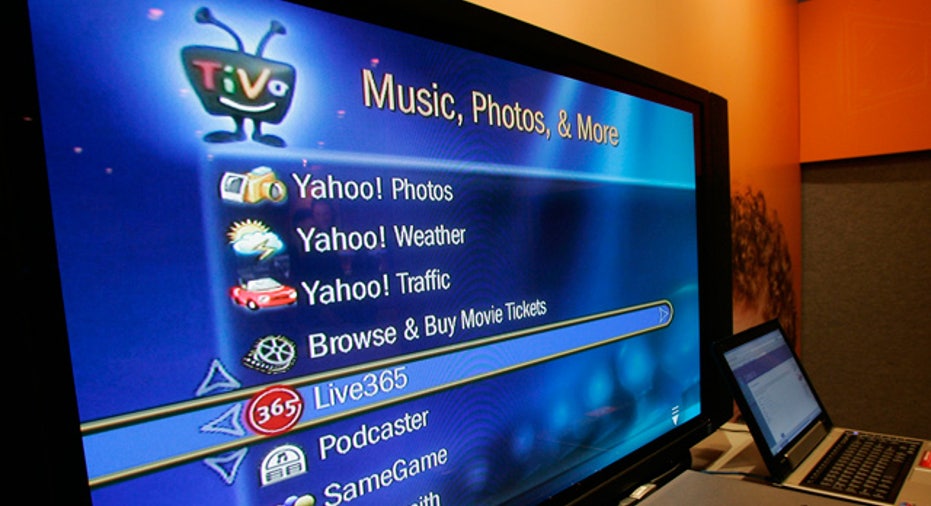 Continued expansion of TiVo Inc.'s customer base resulted in revenue growth that topped projections, even as higher costs lowered the company's profit, the pioneering TV-recording company said Tuesday.
The San Jose, Calif., company added about 121,600 subscriptions in the latest period, ending the quarter with more than 5.8 million, up 27% from the year-ago period, and said it is buying Polish company Cubiware, which makes software for digital television, in a deal that would expand TiVo's international presence in 25 countries. Terms weren't disclosed.
The churn rate, or the percentage of subscribers who terminated service, was 1.4%, unchanged from the year-ago period.
Shares, down 13% over the past 12 months, rose nearly 5% to $10.83 in late hours.
For the current quarter, TiVo projected net income of $7 million to $10 million and $94 million to $97 million in service and technology revenue, compared with the consensus of $11 million in net income and $93.6 million in revenue, according to Thomson Reuters.
TiVo, which generates "a significant amount of revenue" from patent settlement agreements due to expire starting in 2018, has tried to increase business by adding products like cloud-based media services and an over-the-air recording service and brokered distribution agreements with some of its competing pay-TV carriers and video-streaming services. For example, in February, it announced a distribution agreement with Frontier Communications, its first foray into the telecom industry.
As of January 31, the end of its fiscal year, it had an accumulated deficit of $379.7 million, according to a regulatory filing.
Overall, for the quarter ended April 30, TiVo reported a profit of $7.9 million, or eight cents a share, down from $8.1 million, or seven cents a share, a year earlier. This year's quarter had fewer shares outstanding.
Net revenue rose 7% to $114.7 million. Services and technology revenue, a closely watched metric that excludes hardware sales, increased another 7% to $92.4, topping the company's guidance.
Gross margin narrowed to 61.5% from 64.4% a year earlier.
(By Maria Armental)