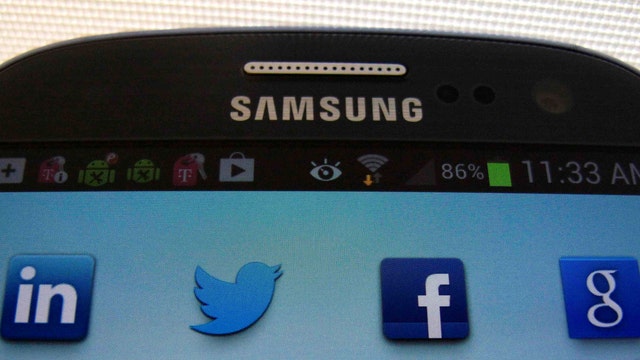 Over the next week, the U.S. smartphone industry will get some formidable new entrants. Samsung will reveal its new Galaxy S4 device this week while Blackberry (NASDAQ:BBRY) will begin to sell its new Z10 device, which went on presale this week.
Market watchers and holders of Apple (NASDAQ:AAPL) stock are watching anxiously to see if the much hyped "iPhone killer" will finally materialize. They will be disappointed.
Just like the Lochness Monster and Big Foot, the "iPhone Killer" is a thing of folklore. That's because it isn't one phone that is going to be able to zing Apple in one big swoop.
Definitely not the new Blackberry Z10, which is aimed at a small sliver of the buying  audience. Also not from  Samsung's new Galaxy phone, based on what tech watchers are seeing of early leaks of the phone.
In fact, it is the slow erosion at Apple's dominance that has and will continue to undo the upper hand that Apple has had over the mobile industry. The "iPhone killer" will be many, not one.
As The Wall Street Journal first reported, ad spending has been a big part of Samsung's success story with a huge TV commercial, billboard and Internet blitz that Apple couldn't match.
It even produced a Super Bowl ad this year and has sold 100 million Galaxy S phones since debuting in 2010. Its strong portfolio of mobile products at various price points helped Samsung press Apple's high-end focus strategy. Last year Samsung leapfrogged over Apple to capture 29% share of smartphone shipments, growing by 76% in a year. But it waffled in the 4th quarter with the iPhone 5 taking the top spot as the best smartphone seller, according to Gartner.
Top Five Smartphone Vendors, Shipments, and Market Share, Q4 2012 (Units in Millions) 
SOURCE: IDC
Players including Chinese based Huawei and ZTE, combined with Samsung, have shown that consumer choice in price points, phone features and operating systems -- specifically Google's (NASDAQ:GOOG) Android operating system -- are more desirable than what Apple has to offer. Their lower price points have pushed out Nokia and their high priced devices have pressured Apple. It's a 1-2 punch.
Apple's stock has seen a quick and steady decline since reaching all-time highs in September 2012 of just over $700 per share. It is the combined force of these competitors, a lack of Apple's lower price point option and economic forces, that are driving the mobile ship.
And with every big, flashy press event to release a new phone, including this week's  Samsung presentation at Radio City Music Hall, the mobile world will once again ask the question: is THIS the new "iPhone killer?"
The answer is that THEY are here and are multiplying.