Tips for Preparing Your Home for Winter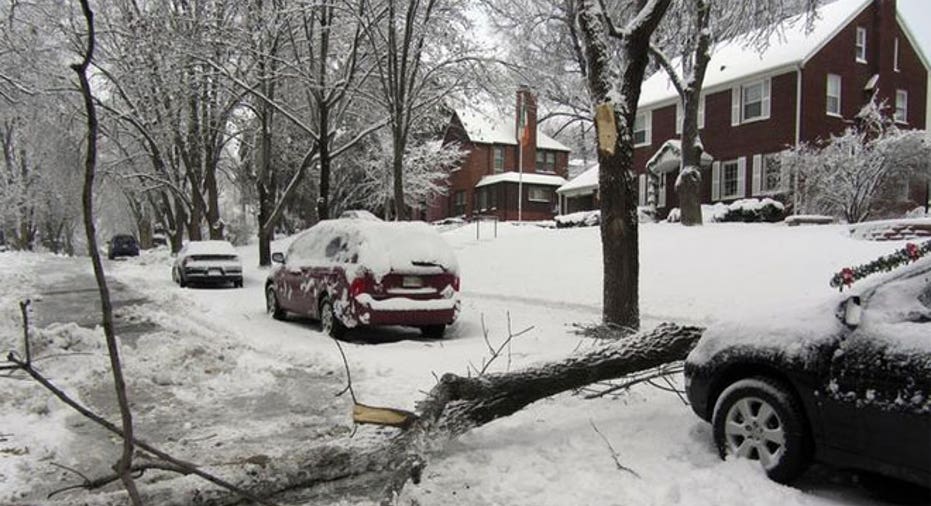 Winter weather often prompts people to start planning for the upcoming holiday season, but consumers should also be preparing their homes for the cold months.
"A lot of people out there do nothing as we go into the winter and the holiday season," says Jim Gustin, senior property specialist at insurer Travelers. "There's increased risk for things like fire or theft due to winter weather and or lack of maintenance."
Gustin recommends having a licensed professional inspect and clean any chimneys and wood burning stoves in a home before heavy winter use, and to have the furnace and boiler serviced at least once a year.
What you burn in your fireplaces or stoves could also put your home at risk.  Lewis Long, vice president of residential marketing for ADT, says to only burn materials made of maple, oak or ash. "Never burn old holiday trees," he says. "They can cause unsafe flames." Before burning anything, check to make sure all smoke detectors and carbon monoxide detectors are working properly.
Theft is also an increased risk as the holidays approach. Criminals know that many families travel for the holidays and will look for unoccupied homes to break into. According to ship w ping giant FedEx (NYSE:FDX), 22 million packages will be shipped on cyber Monday, many of hich will likely be left on door steps and front porches—an easy target to thieves. Gustin recommends eliminating this risk by sending shipments to the office, requiring a signature or instructing packages to be left on a back or side porch.
According to the National Fire Protection Association, Christmas day, New Year's Eve and New Year's Day are the top three days for home fires caused by candles. "Always whenever possible we recommend using electric or plug in candles," says Gustin.
To keep your energy costs down this winter, Long suggests sealing any gaps around windows and door frames that allow cold air to get in and out air to escape. "Visit your local home renovation store to invest in sealants like foam and caulk." He adds that making sure your gutters are clear of any debris that could cause water to back up against your house and damage your roof, siding or wood trim can prevent hefty repair bills.
Lack of home maintenance can also lead to ice dams that occur when snow falls and collects on the roof but a lack of adequate insulation in the attic causes the precipitation to melt down the slope of the roof and then refreeze.  The constant heating and refreezing each day causes the ice to build up, which can lead to water damage to the inside of the house, according to Gustin. He recommends making sure you  have enough insulation in the attic—but not too much. "You don't want the attic to be too warm. It should be close to the outside temperature."