Tips for Negotiating the Salary You Deserve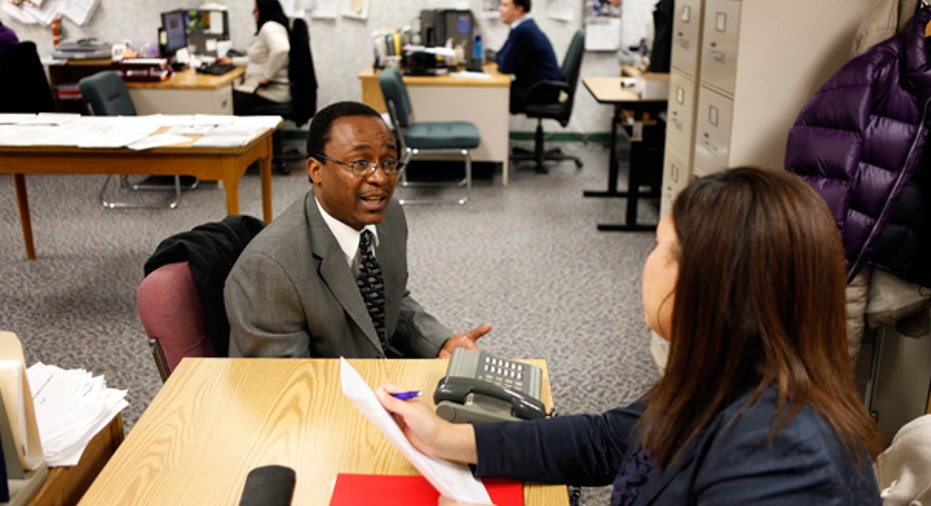 Individuals fortunate enough to receive an offer in this delicate labor market have a distinct advantage when it comes to negotiating their offer—but it's all about timing.
"When you're told you're a finalist candidate, starting thinking about what you want," says Julie Jansen, career coach and author of I Don't Know What I Want, But I Know It's Not This.
"Don't wait until you're made an offer." Although you can start asking questions about the corporate culture in the final interview, experts suggest starting negotiations once you have either a verbal or written offer from the company.
"Once a company has determined that they want a candidate, the person has a lot more leverage than they think," says Marie Mann, vice president at Neopost. "The company doesn't want to go through the hiring process again. Your leverage is your skills and ability to solve that company's problems." On average, a company's hiring process takes one to two months, with more senior positions taking longer. "Employers expect people will try to negotiate something," she adds.
Offers can include long-term incentives, like stock options and profit sharing, and short-term incentives, like benefits, flexible work schedules, bonuses and 401(k) matching. Larger companies that are publicly traded or have government contracts have more standard, non-negotiable benefits across the board. If you're not planning to participate in the company's health-care plan, for example, experts suggest asking for that money in your salary or for additional paid time off. Smaller companies may be more flexible in their benefits, according to Jolynn Cunningham, talent acquisition manager at Indeed.
"As a savvy candidate, you should know what's in the realm of experience," Mann says. "Be well researched and know what's possible at that company and what you have to have and what you're willing to give up." She suggests candidates use the benefits and salary at their current job to know what's reasonable. "If you're starting your career, you have less leverage because you have less to offer," Mann adds.
Cunningham advises job seekers to look for salary information that's aggregated from companies as opposed to self-reported data, and to research the number of available opportunities for your skill set in your geographic region. "By looking at trends, you can see how marketable you are," she adds. "Once you know this, you can gauge how much you can push and negotiate. It's not only about getting the best offer but also about not pricing yourself out of a job. The more the industry is picking up and in demand your skills are, the more negotiating power you have."
As well as a salary search, experts recommend visiting job forums to ask other job seekers about negotiating their offers. "You can use LinkedIn groups to ask people about different benefits, particularly what you can ask for when you're negotiating. Groups are like mini-conferences," says Krista Canfield, senior manager at LinkedIn.
"Reach out only to people who are within your personal network," Canfield says.
When you understand the terms of your offer, experts recommend making a wish list of what you would like in your next job and to identify a few items that you'd like to change in the offer besides salary, like for example, vacation time, being able to work from home, or a flexible schedule. "The goal of the negotiation is to create a win-win situation for the company and you," says Alex Douzet, president and co-founder at TheLadders.
During the entire process, showing enthusiastic and expressing interest in the offer will help with your negotiations. "Hiring and severance packages are different for everybody," says Jansen. "Packages might start off being standardized, but generally they're not."
"Don't discuss salary before there's anything to discuss," says Douzet. Experts suggest waiting for the company to bring up compensation unless it's a 100% deal breaker. "You want them to fall in love with you before you ask for the diamond ring," says Cunningham.
When you have an offer, you need to identify the person having the authority to negotiate the offer, generally either your future boss or human resources representative. "More senior managers are able to override standard practices and policies," says Jansen.
The first offer may not be competitive. "Don't let someone lowball you," says Douzet. "When you get the first offer, it's an opening bid." And don't be shy about asking for more.
"The best way to figure out your worth is to test the market," says Douzet. Candidates are better able to negotiate more favorable packages if they're currently employed or have multiple offers. "If you were laid off but were a top performer, you won't stay on the side lines for very long," he adds.
Some jobs have a 30- to 90-day period before a candidate becomes a permanent employee. Jansen suggests asking your future employer if you can revisit the offer at the end of this period by saying, "When I become permanent, I'd like to revisit the offer and I want that in writing."
"Consider the probationary period a three-month interview," Cunningham says. "Do an amazing job, and you can ask for an amazing salary." Cunningham encourages employees who are hired as contractors to also revisit their package before being made permanent.
One key factor is the chemistry between you and your future employer. "It's really important to focus on the fit between you and the company and whether the job is right for you," says Douzet. "Then, you can focus on the job offer and what you want to negotiate."