Tips for Making Money Off Your First House Flip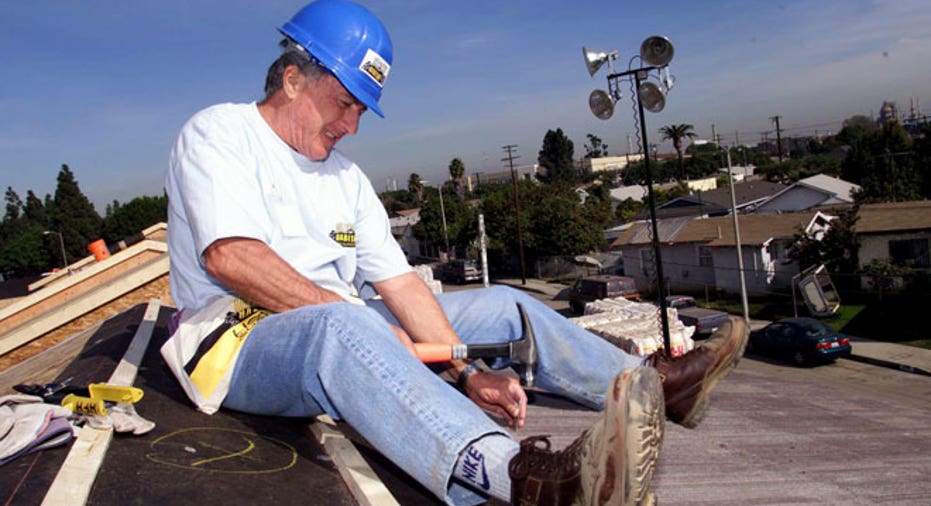 As the housing market continues to improve, house flipping is coming back into fashion—but just like Capri pants—not everyone is cut out for it.
With low home inventory and novice flippers competing against experienced ones, buying a run-down house and then doing upgrades and repairs to then sell it for a profit isn't for the faint of heart or risk averse.
"People get in the market thinking it's a great way to make money, and that's not the case," says Eric Dale, CEO of the National Fix & Flip Network. "A lot of times novices get in there…and six months down the road that house is in foreclosure."
Flipping a house isn't easy, but there are ways to make a profit on your first attempt. From choosing the right house to amassing the correct team, follow this advice from expert flippers to come out of the process in the black.
Find the Right Property
At the height of the recent housing crisis, home flippers had a glut of inventory to choose from and were often able to purchase a home below market rates, fix it up and easily sell it for a profit. While some markets still allow for this situation, many markets are experiencing low inventory--making it hard to find a cheap property. Deep-pocketed investors are also getting into the game while interest rates remain low , which also increases competition for finding the right property to flip.
To combat the increasing competition and low inventory, investors have to use less traditional methods to find a property. "Up until a year ago, many deals were listed on Multiple Listing Service (MLS) but these days it's a lot harder because a lot of big investors are coming in and pumping a lot of money into some of the big markets," says J Scott Steinhorn, a real estate investor specializing in house flips.
As a result, many house flippers are sending letters directly to homeowners offering to buy their homes, bidding on houses in auctions or purchasing short sales. However, experts warn short sales can be risky because the process can take anywhere from two to six months if not longer, and there's no guarantee you'll get the house in the end.
Auctions are a good way to get a deal, but Dale says buying a home without seeing it live is risky for a first-time flipper who many not have the finances to fix major problems liked a cracked foundation or deteriorating roof.
Set the Price
Before a novice investor chooses a home to purchase, he or she has to first figure out what the home will sell for once it's rehabbed. To arrive at a price, investors can review selling prices of similar houses in the area or to work with a local real estate agent. Another option is to hire an appraiser. According to Steinhorn if you don't need a written report, you can probably hire one for $150 to $200.  "It's definitely worth it to not lose money on the first deal," he says.
Find the Right Contractor
Another key person to have on your team is a general contractor who can detail exactly how much the renovations are going to cost. One of the biggest mistakes novice flippers make is underestimating how many repairs are needed and their costs. Danny Johnson, a real estate investor, advises to always be conservative when estimating the costs and add an additional 10% to be on the safe side.
Set a Timeline
Long gone are the days when you can purchase a house one day, make repairs for a couple of weeks and then sell the house in a month or two. These days it takes an average of four to six months to flip a house. In some markets it can take even longer than that, which means your costs could increase while you make the repairs and put it up for sale.
Experts suggest factoring in the flip time into your budget and your potential profit before you purchase the home. According to investors, a successful flip is one that makes you around a 15% profit.
At the end of the day the best way to stack the odds in your favor is to purchase the right house at the right price. Location and curb appeal will play big roles in how quickly and for how much a home is purchased. "Don't let emotions and a strong desire to get your first deal done get in the way," says Johnson. "People want the first deal so bad they will fudge the numbers to try to make it work."