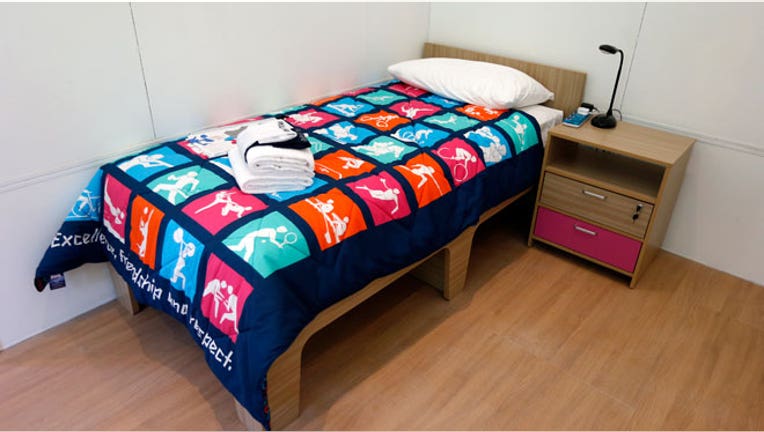 While a four-year degree has become a pricey investment for students of all socioeconomic backgrounds, data shows many low-income families can't afford to make the college dream a reality.
According to Postsecondary Education Opportunity, 79% of students born into the top income quartile in the U.S. obtain bachelor's degrees while only 11% of students from bottom-quartile families graduate from four-year universities.
Although college can be expensive, a diploma means higher salaries and better career advancement, and it's important that students from low-income backgrounds understand all financial options available to them, says Amy Kerwin, chief educational opportunities officer at Great Lakes Higher Education Guaranty Corporation.
"Even with increasing tuition costs, college remains an incredibly worthwhile investment in building a better and more prosperous life," she says. "In fact, census data shows that people who earn bachelor's degrees earn nearly $1 million more over their lifetimes than high school graduates."
Experts say the more students understand available financial aid options, the better prepared they can be for earning a degree and minimizing student loan debt. Here are four ways the experts say low-income students can make their college dream achievable.
Seek Out 'Free Money' Options
Students should seek out any scholarship or grant opportunities to receive gift aid that doesn't need to be repaid, which will reduce students' total out-of-pocket cost of college and the need to borrow student loans, resulting in a lighter debt load upon graduation, says Kerwin.
Students should look for scholarships online as well as within community/civic organizations, businesses and college financial aid offices.
"Scholarships not only provide students the financial support they need to go to college, it is also a representation of their character and potential," says Nicolas Tynes, director of College Quest for the Harlem Educational Activities Fund. "Earning a prestigious scholarship is another way for recent grads to stand out and secure a job once they graduate."
Federal grants are based on a student's financial need rather than merit and are often awarded on a first-come, first-serve basis so students should be prepared. To apply for federal and many state grants, students need to complete the Free Application for Federal Student Aid (FAFSA) as soon after Jan. 1 as possible, says Kerwin.
Students should also look into grant partnerships between schools and organizations to maximize the amount of money they receive, says Orlando Espinosa, president of marketing and outreach of ScholarshipProz.
"Different organizations that specifically work with some of the colleges and universities have Pell Grants where they have matching grants that they will actually help the student with an education depending on if that student was in the program."
Apply for Work-Study
As with many grants, the Federal Work-Study Program is based on financial need and provides opportunities for students to find and apply for work (usually on campus) and earn money to help cover their college expenses.
"The amount students can earn through Work-Study will depend on the hours they work," Kerwin says. "It's important to keep in mind that Work-Study money won't be available to pay tuition at the beginning of the semester but will instead help with ongoing expenses throughout the school year."
Exhaust all Federal/Institutional Aid
When borrowing federal loans, it's vital students understand the type of loan they are getting, says Kerwin.
"Federal student loans, including Perkins, Stafford and PLUS offer low interest rates and helpful options if borrowers go through a rough patch and need to suspend or reduce their payments."
According to FinAid, some schools have "free tuition" programs for low income students: no loans (loans are eliminated from the aid package), loan caps, no parental contributions (eliminating the parental contribution while retaining the student contribution along with the standard self-help level), and Pell Grant matches.
"In a lot of cases, it's going to make a difference in college being affordable and within their window--more schools have programs like this than you realize," says Jordan Goldman, CEO and founder of Unigo.com.
"When you get your financial aid package, almost every school has at least a one-time re-evaluation policy where you can go back to the school and say you didn't give me enough aid due to my family's circumstances and most schools will actually re-run all of your numbers and see what they can do to make that happen."
Search for Local Aid
Espinosa recommends that students who still have gaps in their educational funding share their stories with their community in person and through online crowd-funding.
"A lot of low-income students may have obstacles that they have to overcome because they don't have the affluent funds that they need that other students may or may not have--I think that a lot of people genuinely want to help the underdog," says Espinosa.
Students can reach out to local chambers, businesses and organizations to make their needs known on a more personal level.
"It gives them a platform to share their stories and let people know who they are and what they're all about," says Espinosa. "The only time that people actually give is because they know who the person is or there's something that they relate to something in a story."