Tips for High School Grads on the Job Hunt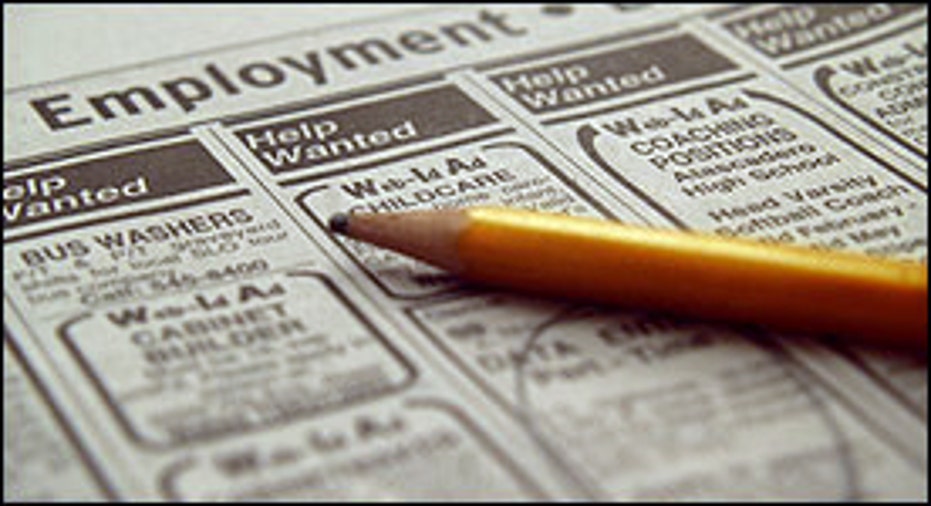 The financial crisis and subsequent Great Recession are still taking their toll on the labor market making it tough to find work, especially for high school graduates.
According to a June 2012 study by The John J. Heldrich Center for Workforce Development at the Edward J. Bloustein School of Planning and Public Policy at Rutgers, only three in 10 high school graduates are employed full time, compared to college graduates who are employed at nearly twice that rate.
For students who graduated high school pre-recession in 2006, 2007 and 2008, 37% are employed full time, compared to only 16% who graduated after 2008. Nearly half are looking for full-time work, including 30% who are unemployed and 15% who are working part time.
Factors involved
The rising cost of tuition coupled with the weak job outlook has many parents and students re-thinking college, says David Mammano, founder and CEO of NextStepU.
"The fact still remains that college is a great long-term investment, but when you are forced to look at the present, people will make decisions based on how it affects their pocketbook now," he says.
Matt Heller, chief branding officer at ConnectEDU, adds that many college grads are underemployed and taking jobs that don't require a college degree, adding fuel to the argument that college might not be worth the cost.
"As a result, there will be an even leaner job market for those without a college degree," he says.
For high school graduates looking for employment, experts offered the following tips:
Get into the professional mindset. Susan Knight, director of college and career services for the Urban Assembly School for Law and Justice in Brooklyn, suggests grads set themselves up for success by getting an appropriate interview/workplace wardrobe. High school grads are young and can make themselves look more mature by dressing the part.
High school grads need to be precise with conveying experience on their resume.
"Identify strengths of your own and be sure that you make those strengths evident to potential employers," says Knight.
Find an Internship. Internships are a cost-effective way for high school grads to gain valuable resume-building experience and prepare for a full-time role.
"By getting inside of an organization, the student can network, build relationships and figure out how they can best add value, which, if done right, should open even more opportunities," says Heller.
While most employers expect students to have at least one or two internships on their resume, Knight warns that job seekers should beware exploitative internships looking for free labor with no real substance.
"An internship that provides no job description or definition of the intern's role should signal applicants to take a closer look," she says.
Trade School. For high school grads who aren't sure about attending college but want to continue their education, experts suggest looking into two year or four year trade school and certificate programs.
Heller explains students should consider further education, career and finances before enrolling in a trade school.
"If the training maps to a career path that is hiring, and the financial investment makes sense for that career's salary, then high school students should pursue this option," he says. "To achieve a stable financial future, a student should always ask themselves if they can afford the investment and if their career will pay it back, or not."
According to Knight, community colleges, government agencies, unions, or community organizations tend to offer more cost-effective programs.
"A 'buyer beware' attitude is essential when looking at post-high school training options--look for free or low-cost programs in fields with high employment demand and accredited licensing programs."
Seek out support systems. Finding a job in a tough economy can be discouraging and it is essential for high school grads on the hunt to surround themselves with a support system, explains Knight.
"The mechanics of job hunting are well-known, but personal motivation and a positive outlook are just as important," she says. "Most people need to create an intentional network of supporters, cheerleaders, and experienced job-hunters to turn to for advice."
Although it can seem intimidating, grads should genuinely reach out to established individuals in the field that interests them for advice and guidance.
"I just met with a recent college grad who called me out of the blue and wanted to take me to lunch to learn and pick my brain," Mammano says. "I was impressed and I have secretly put her on my list as a future potential hire."