Tips for Getting More Financial Aid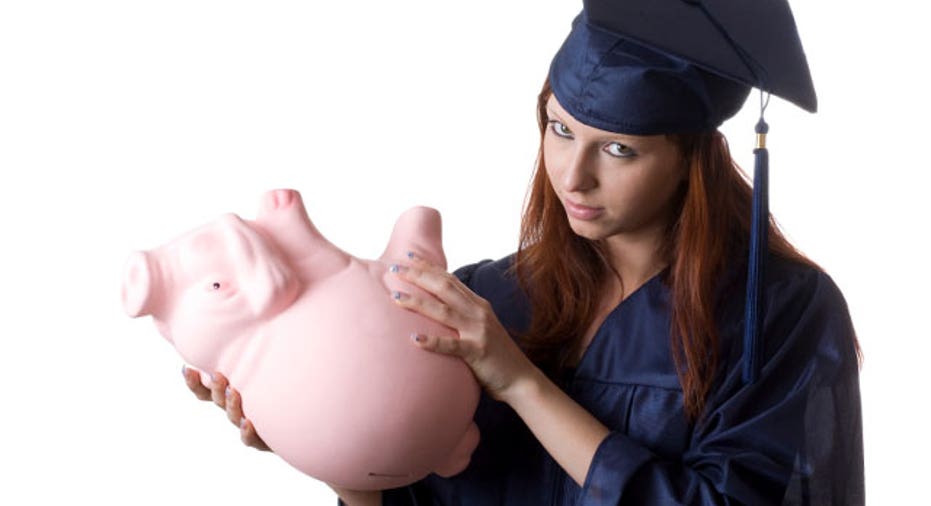 Growing up is tough enough without the worries of your financial future, so Money101  is here for you. E-mail us your questions and let us take off some of the pressure.
As colleges across the country announce tuition increases for the 2011 school year, some current and prospective college students are scrambling to scrape enough together to cover costs.
If your financial picture has changed from the time you filed for student aid, or if it involves information that isn't included in federal aid documents, you may be eligible for more assistance. The Higher Education Act of 1965 allows financial aid administrators to use "professional judgment" on a case-by-case basis for students with "non-discretionary special circumstances."
"I think [schools] are doing everything they can based on where they stand to offer money to people," says Mark Maiewski, certified college planning specialist and founder of StopOverPayingForCollege.com. "But here's the key behind it: Colleges don't have to give you money. There's nothing that says that they have to give you money."
But there are steps students can take to secure more financing from a school. We talked to financial aid experts about "professional judgment adjustments" and what students and their families need to know about obtaining more money.
What Qualifies
The experts explain that detailing specific reasons or unusual circumstances affecting income or status (such as job loss, death of an income earner, huge medical expenses) is the only way your appeal will be taken into consideration.
"There has to be a reason behind why you should be receiving the money; not because you didn't save in the past, you have too much debt now, you've got another [student] coming up next year," says Maiewski. "Those aren't reasons in order to get a financial aid office to take a look at this and say it's worth our time to do that."
Start with the FAFSA
The experts say students should always start with the Free Application for Federal Student Aid, more commonly known as a FAFSA  form, to obtain maximum aid.
"It looks at last year's tax income and the current assets of the family," says Mark Kantrowitz, publisher of FinAid.org and FastWeb.com. "If last year's tax income is not reflective of ability to pay during the award year, then that's potentially a sign of an unusual circumstance."
Fill out the form before the deadline to maximize your chances of getting the full amount of aid requested. Maiewski says a lot of families leave money on the table because they submit requests too late.
He points out that if you want to appeal for more aid but don't have your taxes for the current year completed, use last year's. "You could use 2009's tax return information, file it initially, and then when you get your tax return done, you can update all of this information online."
Ronald Johnson, director of the financial aid office at UCLA, says that all schools have a certain amount of funds allocated to them based on the need of that particular institution.
"If a student had a situation that was unforeseen or extenuating and they decided to wait until later on in the academic year, it is possible that the institution may not be able to respond affirmatively for their request because they have exhausted all resources," he says.
Even though it's a good idea to file as soon as possible, you won't have to wait a whole year to receive more aid if a circumstance, such as a job loss, occurs in the middle of the year.
"Colleges maintain contingency funds for appeals, and it's not just during the regular financial aid cycle," says Kantrowitz. "Those circumstances can occur at any time--they could occur in the middle of the year, not just in January or February or earlier when you submit the FAFSA."
It's All About Documentation
While each school may have their own forms and process for professional judgment adjustments, having all of the correct documents available for when you make your initial appeal is crucial.
"In all instances, the school is going to require the individual (the student or the parent), to provide the information in writing and provide the necessary and appropriate documentation to support or justify whatever request the student or family is making," says Johnson.
Kantrowitz says it's best to be prepared with all the documents, such as tax returns, to help expedite the process. "They're not going to take your word for it that you're under financial distress. The entire process is driven by documentation."
You might want to call the financial aid office to find out exactly what the procedure is for your school. Kantrowitz suggests including a short, one-page cover letter detailing your request.
"If you had a job loss, but there were other things affecting the family, you need to mention all of them."
If Your Appeal is Denied
In the case that your appeal for more aid is denied by the school, ask the financial aid office what other options are available.
"The colleges might have emergency loan funds," Kantrowitz says. "Ask the school what other options you have, because the school might be able to point you to local resources."
Exhaust all federal student aid, grants, and scholarship opportunities as well. Maiewski suggests that students check out local scholarships that tend to have fewer applicants than national competitions.
Maieswski also points out that there is a tax credit available every year for parents that have over $4,000 in tuition expense, which also includes any student loans.
"If they follow through on the tax credit, they can get $2,500 back per year, per kid," he says. "When that credit comes back in your tax return as a refund, you should be using that money to pay for next year's or pay for part of next year's fees."
Tell us!: What was the WORST job you had or still have in college? E-mail FoxBusinessMoney101@gmail.com with the job you wish you could forget!