Tip for Starting a Business: Take a Break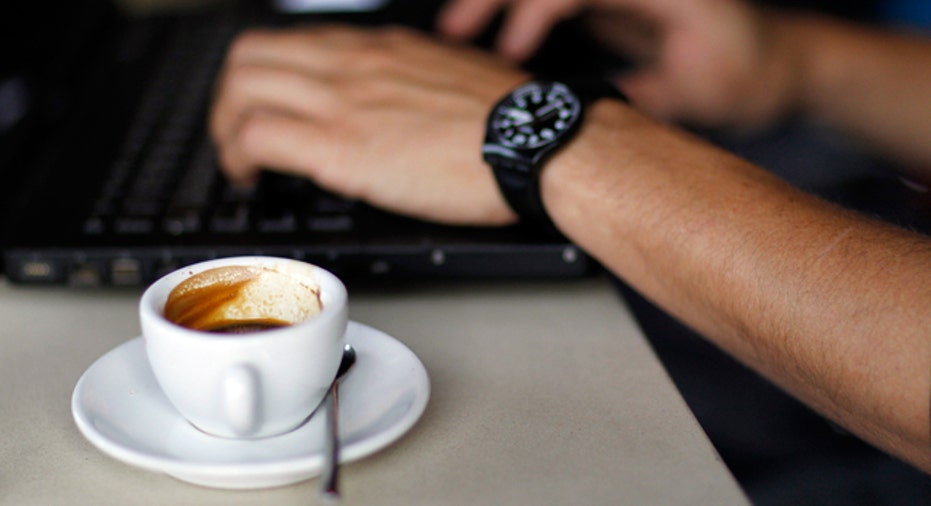 Chris Mangini, who was featured in FOXBusiness.com's Small Office Home Office profile series, left his full-time graphic design job in New York 12 years ago to return home to upstate New York. Since then, Mangini's company, CM Design, has created everything from corporate identities to store design for all types of clients, ranging from non-profits to large corporations. Some of his clients include the World Youth Lacrosse Hall of Fame, F.Y.E., and Pepsi.
Although running his own business from home has allowed him to spend more time with his daughter, now 9-years-old, Mangini said keeping a separate workspace is imperative, particularly if one has children, to ensure you can work independently, creatively, and productively. But one can't just be a workhorse. You also have to know when to say "when" and take a break – that means taking time to get out in the world.
"Home-based workers do not have as much social interaction with peers. You need to get out and socialize!" Mangini said.
But taking a break can also mean doing more mundane household tasks, as well – whatever it takes to shake the cobwebs off.
"I sometime forget to take a break during the day," he said. "Usually after a break like doing laundry or making a shopping list or anything non-work related I feel refreshed. Find time to stop working."
Here are 10 other tips Mangini has for others thinking about working for themselves, particularly those who plan to work out of their home:
No. 1: Be prepared for long hours.
No. 2: Deliver quality work.
No. 3: Be passionate about your business.
No. 4: Create a plan to attract more clients and customers.
No. 5: Have an Internet presence.
No. 6: Don't expect any paid holidays or vacations.
No. 7: Remember to shower once a day or at least change your clothes once a day.
No. 8: Set up face-to-face meeting rather than conference calls to fit in some interaction with others.
No. 9: Be sure to set aside time to deal with deliveries, technology issues, office supplies, and billing.
No. 10: Learn to be flexible!