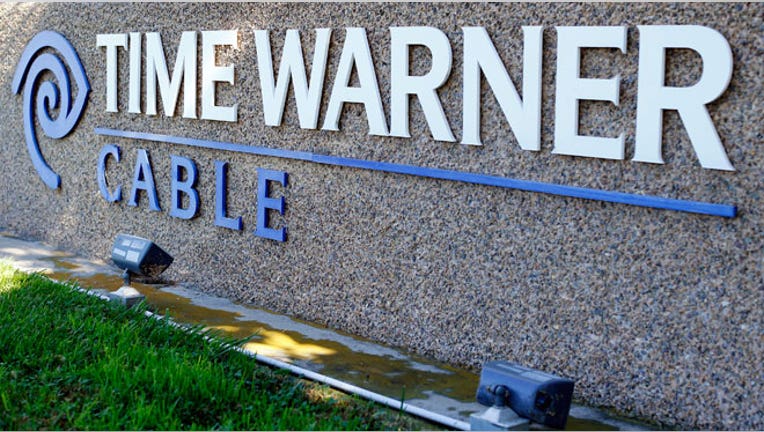 Time Warner Cable (NYSE:TWC) remains the most attractive takeover target in the cable industry thanks to its extensive footprint and lack of a large shareholder, analysts at Macquarie Capital said.
Recent news reports indicated that Charter Communications (NASDAQ:CHTR), one of several companies exploring a deal for Time Warner Cable, is readying an offer of around $140 a share that could transpire in the coming weeks.
Comcast (NASDAQ:CMCSA) and privately held Cox Communications, the No. 3 cable provider in the U.S., are also weighing their options, including joint bids with other companies.
In a research note to clients on Monday, Macquarie analysts Amy Yong and Andrew DeGasperi said a combination between Time Warner Cable and Charter remains the most likely outcome in 2014.
However, industry heavyweight Comcast doesn't want to be upstaged by a potential deal between two rivals, while rival suitors could bid up the price for Time Warner Cable beyond Charter's reach.
Two alternative targets, Cox and Cablevision Systems (NYSE:CVC), are less appealing to Charter shareholders, Macquarie noted.
Cablevision is a wildcard in the M&A mix for 2014. Macquarie believes the northeast cable operator could use the industry-wide push for consolidation as an opportunity to sell, and a deal could be structured as a tax-efficient transaction that would benefit the Dolan family.
Family Ties
The large stakeholders and family ties seen at other potential targets have helped push cable giants to set their sights on Time Warner Cable.
"Time Warner Cable remains the best positioned to take advantage of industry consolidation, in our view, as shareholders can take advantage of its clean corporate governance," the Macquarie analysts wrote.
Led by chairman James Dolan, Cablevision is one of those companies with large family ownership. According to company data compiled by Macquarie, the Dolans have an economic interest in Cablevision of 2% and a voting interest of 73%.
Cablevision shares jumped 2.1% to $17.58 early Monday afternoon.
John Malone, who has an 84% ownership in Liberty Media's (NASDAQ:LMCA) Class B shares, has a 2.3% economic interest and 40% voting interest in the company. He also holds 28% of the voting power in Liberty Global (NASDAQ:LBTYA).
The Roberts family has a voting interest of 33% in Comcast, the nation's largest cable operator.
"There's more than just numbers when completing deals in media, which have large family ownership and even bigger egos," the analysts explained. "Multiple share class structures enable owners/families to maintain control of their firm without majority ownership of the outstanding float."
Rising interest rates and heightened regulatory pressure could also throw a wrench into potential transactions next year, with the Federal Reserve set to begin reducing its asset purchases in January.
Macquarie said Charter, the fourth-largest U.S. cable company, is the most sensitive to any significant increase in interest rates. Charter would likely need to raise around $25 billion in debt for a Time Warner Cable bid.
Based on its research and a potential Time Warner Cable takeover of $160 a share, Macquarie predicts a rise in interest rates of 50 basis points would lead to an additional $200 million in interest expense for the combined company.
Charter in the Driver's Seat?
Meanwhile, Charter has the least amount of exposure to intense competition from other cable players, satellite TV providers and digital video providers like Apple (NASDAQ:AAPL), Google (NASDAQ:GOOG), Microsoft (NASDAQ:MSFT and Amazon.com (NASDAQ:AMZN).
AT&T's (NYSE:T) U-Verse is aggressively promoting its triple play offering, and Verizon Communications' (NYSE:VZ) FiOS will likely get a boost from a potential acquisition of Intel's (NASDAQ:INTC) online pay-TV venture.
Charter has little overlap with AT&T, for example. By contrast, Cablevision has been disproportionately impacted by Verizon FiOS.
Also working in Charter's favor is the backing of Malone's Liberty Media, which earlier this year acquired a stake of 27.3%.
The media mogul has publicly voiced his desire for Charter to acquire a rival cable provider, saying at a shareholder meeting in June that he wants the Connecticut-based company to become "a horizontal acquisition machine."
All told, it appears as though Charter has control of the M&A remote heading into 2014, although Macquarie prefers Time Warner Cable shares because of the company's M&A possibilities and generous capital returns.
"While we remain Neutral on CHTR shares, we expect near-term results will be extremely robust," the analysts wrote in Monday's note. "We expect Charter management will want to prove its capabilities in maximizing a cable asset both to its own shareholders as well as to Time Warner Cable's."
Charter shares were trading 65 cents higher at $130.67. Time Warner Cable ticked 26 cents higher to $132.72.