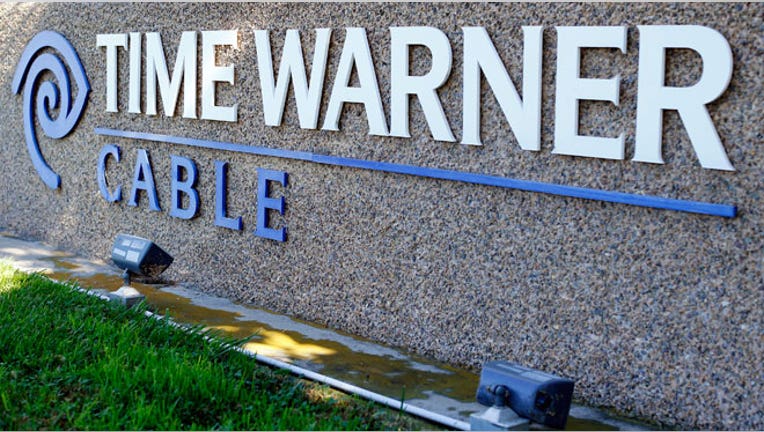 Time Warner Cable's (NYSE:TWC) fourth-quarter earnings rose 5.3% to beat Wall Street expectations, while the cable television provider detailed its operating plans as Charter Communications (NASDAQ:CHTR) pushes for a takeover.
The company said Thursday its profit was $540 million, or $1.89 a share, compared to $513 million, or $1.68 a share, in the year-ago period. Adjusted earnings, which exclude restructuring costs and other one-time items, rose to $1.82 a share from $1.57. Revenue ticked 1.7% higher to $5.58 billion.
Analysts recently projected an adjusted profit of $1.73 a share and revenue of $5.56 billion.
Despite the fourth-quarter beat, Time Warner Cable lost 217,000 residential video subscribers during the period. Rival cable operators have also seen declines in video customers, who are increasingly moving to cheaper options like streaming services.
Time Warner Cable also reported a net gain of 39,000 high-speed Internet customers and 1,000 voice subscriptions.
Revenue from residential customers was down 0.1% at $4.58 billion, with 14% growth for Internet revenue offsetting declines in video and voice. Business services revenue climbed 20% to $616 million.
Separately, Time Warner Cable said it plans to hike annual capital spending to between $3.7 billion and $3.8 billion over the next three years, eyeing investments in cable technology and infrastructure.
Time Warner Cable, the second-largest U.S. cable company behind Comcast (NASDAQ:CMCSA), is trying to fend off a takeover attempt by smaller rival Charter. The company has said the $37.3 billion offer from Charter, which is backed by John Malone's Liberty Media (NASDAQ:LMCA), undervalues Time Warner Cable.
On a conference call with analysts, chief executive Rob Marcus said Time Warner Cable isn't trailing Charter in terms of growth, adding that he is committed to creating shareholder value.
The New York-based cable operator also said it expects to generate revenue of $25.7 billion and adjusted operating income before depreciation and amortization of $9.4 billion by 2016.
For the current fiscal year, Time Warner Cable projected revenue growth of 4% to 5%. Analysts polled by Thomson Reuters were looking for an estimate of roughly 2%.
Shares rose 1.1% to $133.56 late Thursday morning.