Time Inc. to Eliminate About 300 Jobs, or 4% of Workforce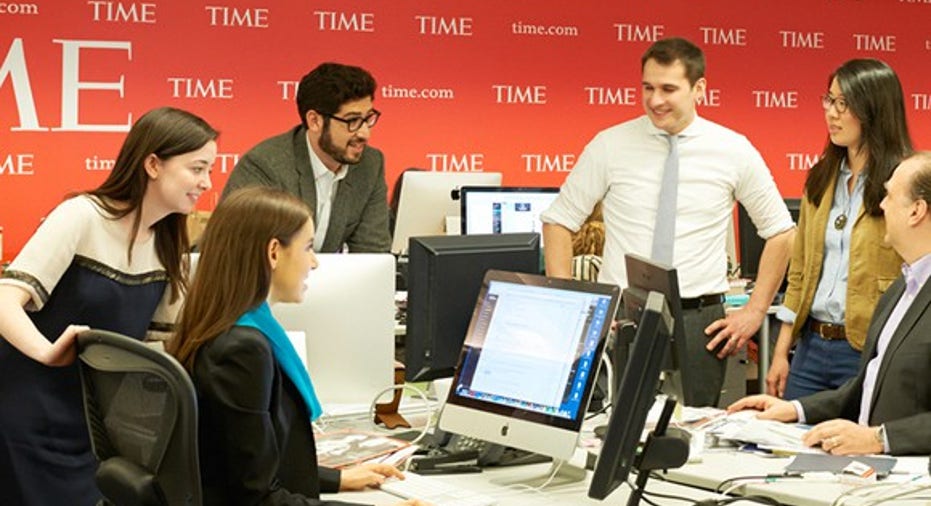 In a major restructuring, Time Inc. is eliminating about 300 jobs in the U.S. and abroad, as the country's largest magazine publisher sharpens its focus on digital media and video opportunities.
The job cuts and buyouts will affect 4% of the company's employees, which numbered about 7,450 at the end of December. The streamlining will involve print magazines, corporate and sales, with more than half of the employees affected based in the U.S.
The restructuring comes less than two months after Time Inc.'s board decided not to sell the company and ended talks with potential suitors.
"We're re-engineering our entire cost structure," said Rich Battista, chief executive, in an interview. "We're trying to be as nimble and efficient as possible, and get this process moving."
Mr. Battista said the next six to 12 months will be critical in terms of the company's restructuring. "We're also looking to become more efficient in terms of legacy systems in place," he said. "This isn't only about cutting employees." Mr. Battista informed the entire company about the layoffs in a memo issued Tuesday afternoon.
Time Inc. already has begun hiring more staffers in video, digital products and digital sales -- all growth areas, said a company spokesman. The company publishes such high-profile magazines as People, InStyle and Sports Illustrated.
When the company reported its first-quarter results in early May, it said it was taking steps to strengthen its finances, including cutting its dividend and exploring the sale of noncore assets.
Mr. Battista signaled the current restructuring during that earnings call, noting the media company had reduced first-quarter costs by 7% from the year-earlier quarter. "The fact is, we can do a lot more," he said at the time.
A number of traditional publishers, including News Corp's The Wall Street Journal and New York Times Co., have also engaged in staff buyouts while shifting more resources to digital initiatives.
Time Inc. has launched its own digital brands such as breakfast-minded Extra Crispy, while expanding on the video front. The company said in May it will produce in excess of 50,000 videos and more than 1,500 hours of live programming in 2017.
Time Inc., like its rivals, continues to grapple with declining print-advertising revenue. Although Time Inc.'s digital ad revenue increased 32% in the first quarter ended March 31, it wasn't enough to compensate for the 21% decline in print advertising and other revenue.
Altogether, advertising revenue for the quarter fell 8% to $ 331 million. Total revenue for the company declined 8% to $636 million.
Mr. Battista said the company is committed to its print products. "I'm not assuming print revenue is going to go up," he said. "We think we can stabilize it."
The layoffs are the largest since Time Inc. said in February 2014 that it would cut almost 500 employees, or about 6% of its global staff. The publisher, then a unit of Time Warner Inc., was spun off as a stand-alone, publicly traded company in June of that year.
Write to Jeffrey A. Trachtenberg at jeffrey.trachtenberg@wsj.com
(END) Dow Jones Newswires
June 13, 2017 15:29 ET (19:29 GMT)