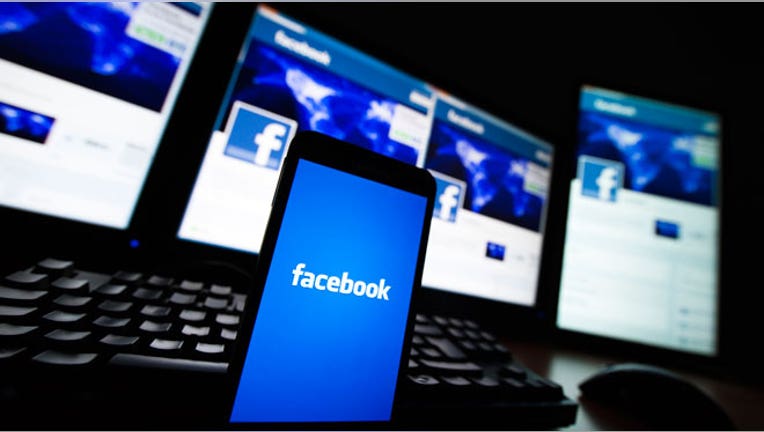 Just days before Facebook's highly-anticipated initial public offering, some investors continue to fear an exodus of Facebook's biggest advertisers if Mark Zuckerberg fails to tighten his focus on ad sales.
The concern follows a report on Tuesday that General Motors (NYSE:GM) will stop buying ads on Facebook, as it sees them as ineffective.
The Detroit automaker, which is the third largest U.S. advertiser behind Procter & Gamble (NYSE:PG) and AT&T (NYSE:T),  has spent about $10 million on Facebook advertisements, sources close to the matter told The Wall Street Journal.
While the investment isn't all that large in the lucrative online ad business (it's as much as a third of some of Facebook's bigger advertisers), it's still a serious concern for Facebook, whose $3.71 billion in annual revenue is made up 86% by online ads.
"A major player such as GM withdrawing from Facebook's paid advertising does not bode well for the company who is so reliant on advertising revenue," said Kenneth Wisnefski, social media expert and CEO of WebiMax.
Yet, while Facebook continues to be criticized for its meager ad offerings heading up to an expected $104 billion IPO, especially when compared with industry leaders like Google (NASDAQ:GOOG), social media experts say GM's departure represents more of a public relations black-eye than the start of a mass exit.
"It will make people rethink how well their investments are working on Facebook but I can't see a bunch of people following suit," said Peter Kim, chief strategy officer of Dachis Group, a big-data marketing group.
Either way, it's a reminder that the social titan still has some work to do on its advertising platform heading into one of the biggest IPOs in history.
"Facebook has never really been able to figure out a way to integrate an effective market strategy for clients," Wisnefski said. "That's what they need to figure out to make Facebook less of a fad and more of a legitimate company."
The Google Lag
In the first quarter of this year, Facebook posted $1.06 billion in revenue, down 6.5% sequentially, while Google's display network grew 1% to $2.9 billion, according to online marketing software company WordStream.
That's partially a reflection of Google's superior advertising offerings, but also a reflection of Facebook's lack of emphasis on advertising, unwillingness to publish click through rates, which is a key measurement used to determine the success of an online ad based on the number of times the ad is shown and number of clicks it gets, and failure to support mobile advertising, according to WordStream chief technology officer Larry Kim.
It's not all that surprising Facebook's revenue still trails Google's display ad sales given the search engine's sheer size and expanse on the web (its display network includes Google properties like YouTube and Blogger as well as more than 2 million other participating sites).
However, Facebook earns just 22 cents every time an ad is featured on its site, while the industry average is around 50 cents and Google earns as much as $2 to $4. According to data from Webtrends, Facebook's average click through rate was 0.051% in 2010, down from the year prior and nearly ten times below Google's 0.4%.
"From an advertiser's perspective, Facebook currently falls short," WordStream's Kim said.
Of course, all advertisers have different objectives, so while General Motors may find Facebook ads unworthy, a company just trying to interact with customers may find the platform effective.
"If you're like GM, and you need to sell cars, I would certainly think it makes sense to try out other marketing venues," Kim said, whose WordStream published a report about Facebook's ad revenue Tuesday morning.
That's because the current Facebook targeting options and "boring ad formats" don't work nearly as well as other Internet advertising options, he said. Without support for better ad targeting options and formats, companies just end up wasting marketing dollars.
So far, the concerns have yet to hamper demand. Facebook on Tuesday increased its IPO price range Tuesday morning that put it on track for a valuation of up to $104 billion and ramped up the size of its IPO by nearly 25% on Wednesday.
Is Zuckerberg in Denial? 
While Zuckerberg has long backed the company's advertising method, saying he wants to concentrate on improving the product and not have ads clutter the site, the immature ad platform has put Facebook at a disadvantage to more advanced competitors.
The 28-year old CEO has long been criticized for his unwillingness to focus on driving revenue as the social media giant heads into a massive IPO.
In his 2,500-plus word letter to shareholders in February, Zuckerberg only mentioned advertising once. He instead focuses on Facebook's mission to make the world more open and connected.
"I think Zuckerberg is in denial here," Wordstream's Larry Kim said. "He wants to be this cool company that's all about 'connecting people,' but 85% of his revenue is driven from Internet advertising - the sooner he figures this out, the higher the chances that Facebook is actually worth $100 billion-plus."
If the social network embraces advertising's potential to build value for advertisers and users, helping businesses connect to consumers, it may be able to catch up to the success of Google's advertising platform.
"Given its impressive global reach, Facebook has the potential to be as much of an advertising behemoth as Google," Larry Kim said. "But the question remains – does Mark Zuckerberg even want Facebook to be an advertising-based company?"
Wisnefski said he "wouldn't be surprised" if Facebook already plateaued as far as revenue.
To be sure, the Google Display Network took years to evolve into what it is today. It was originally called the Google Content Network and for a long time was considered inferior to the search network by most AdWords advertisers.
It could all come together for Facebook given Zuckerberg's massive support team led by global sales vice president Carolyn Everson, formally the head of ad sales at Microsoft (NASDAQ:MSFT), Dachis Group's Peter Kim said.
"Facebook is cognizant of the need to drive revenue," he said.