Tim Duncan Retires As NBA's 4th-Highest Paid Player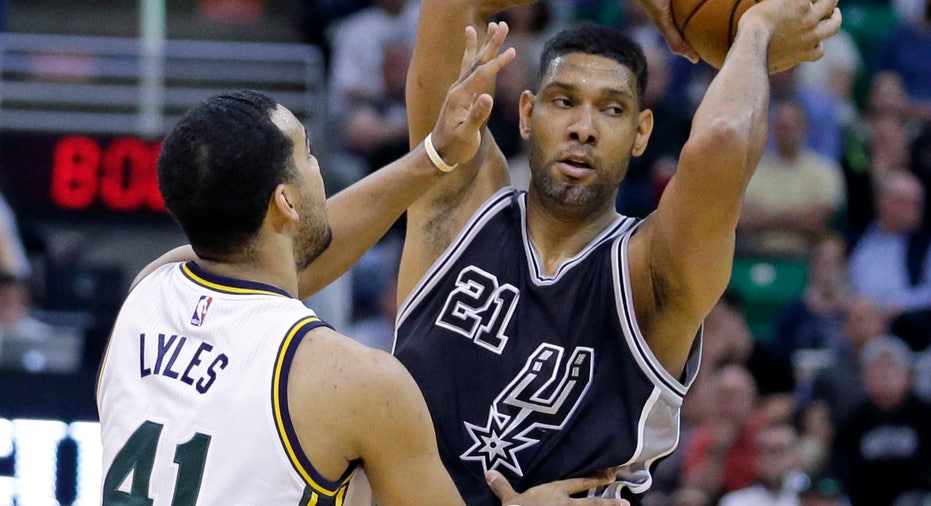 Longtime San Antonio Spurs star Tim Duncan retired from the NBA on Monday as the fourth-highest paid player in league history. The 40-year-old forward spent his entire 19-year NBA career as a member of the Spurs.
Duncan earned more than $236 million in salary during his time in the NBA, according to Spotrac data. The highest single-season total came during the 2009-10 NBA season, when Duncan earned more than $22 million. The total could have been even higher – Duncan took a significant pay cut over his final four seasons to allow San Antonio to pursue additional talent in free agency.
Only three NBA players in history were paid more money than Duncan. Minnesota Timberwolves forward Kevin Garnett, also 40, has earned more than $326 million during his storied 21-year career. Los Angeles Lakers star Kobe Bryant, who also retired after the 2015-16 NBA season, earned more than $323 million. Shaquille O'Neal, the legendary center and longtime Duncan rival, ranks third with more than $286 million in career earnings.
Duncan retires with career earnings just ahead of Dallas Mavericks forward Dirk Nowitzki, who leads all active NBA players with more than $216 million and currently ranks fifth all time.
Selected with the first overall pick in the 1997 NBA Draft, Duncan was instrumental in the Spurs' transformation from Western Conference doormat to perennial contender. Duncan won five NBA titles with San Antonio, the most recent of which came in 2014 against the LeBron James-led Miami Heat.
Duncan retires with one of the most impressive individual resumes in NBA history. He was a three-time NBA Finals MVP, two-time NBA MVP and 15-time All-Star.