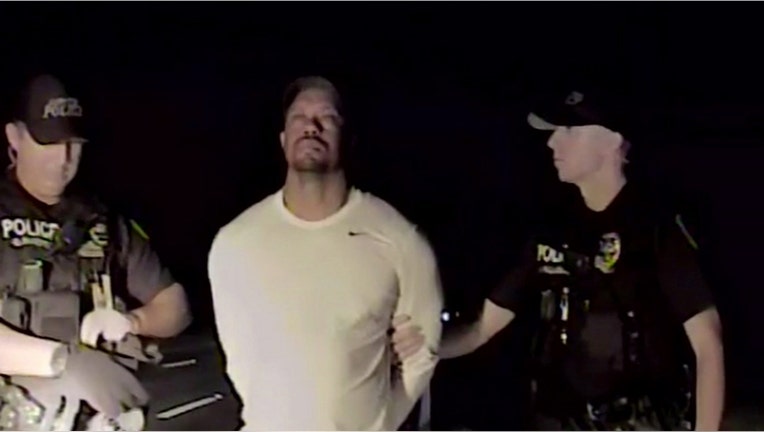 Tiger Woods' agent, Mark Steinberg, said late Monday that the embattled golfer's back injury -- and the ability to manage the medications -- has affected not just Woods' golf game, but his entire life.
"I'm not at liberty to say where he is, but he is receiving in-patient treatment," Steinberg told ESPN. "Tiger has been dealing with so much pain physically. And that leads to insomnia and sleep issues. This has been going on for a long time."
Woods confirmed late Monday he has entered an "in-patient treatment" program for help managing his pain medications after he was arrested on DUI charges in May.
"I'm currently receiving professional help to manage my medications and the ways that I deal with back pain and a sleep disorder," Woods said in a statement on Monday. "I want to thank everyone for the amazing outpouring of support and understanding especially the fans and players on tour."
Woods, 41, was arrested on Memorial Day after police in Jupiter, Florida found him asleep at the wheel of his car. Woods appeared confused during interactions with authorities and failed field sobriety tests. At the time, Woods said pain medication, not alcohol, had contributed to his actions.
Woods is currently recovering from an April back surgery. Steinberg said the pain Woods has experienced while dealing with numerous ailments contributed to his issues with sleep.
"Was the night in question a tipping point?" Steinberg said. "He's now gone and checked himself into a facility…"He's been in pain for so long. He's had to handle the pain, which then potentially leads to the lack of sleep because you're in so much pain."
A 14-time major tournament winner, Woods has played sparingly in recent years due to a series of injuries. He is set to be arraigned on Aug. 9.