Tiger Woods Picks New Golf Clubs for PGA Return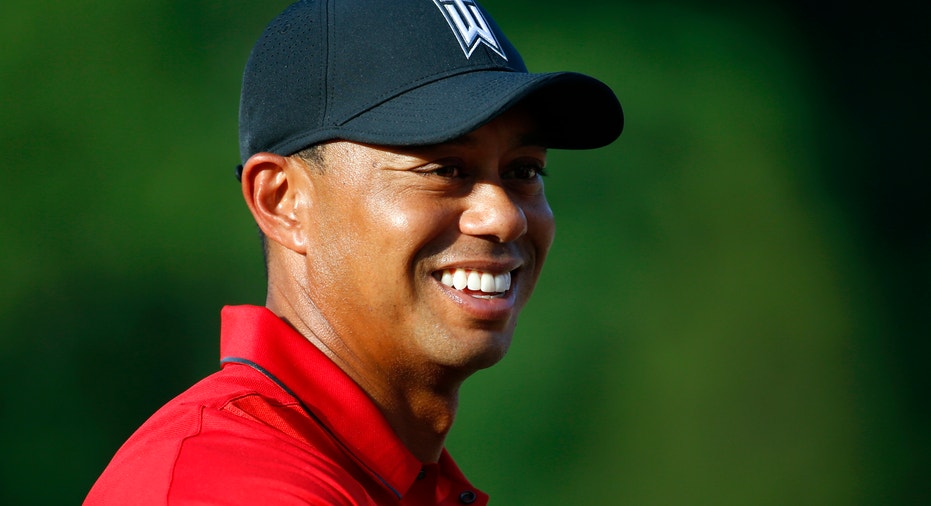 When Tiger Woods returns to competitive golf on Thursday, he'll do so with a new brand of clubs in his bag. The 41-year-old golfer took to Twitter on Wednesday to announce a new multi-year partnership with TaylorMade Golf, the Adidas-owned equipment manufacturer.
Woods will use a TaylorMade-brand driver, woods, irons and wedges at the Farmers Insurance Open at Torrey Pines Golf Course in San Diego. He will also work with TaylorMade designers to create a personalized iron model, the brand said. Financial terms of the agreement were not disclosed.
"After several months of testing and all the brands to choose from, the choice is clearly @TaylorMadeGolf. Proud to join the family," Woods wrote.
The deal is a major coup for TaylorMade amid an overall sales slowdown in the golf industry. Adidas executives have been openly shopping the brand to interested parties since at least mid-2016.
"Our product teams at TaylorMade have a singular focus - to create the best performing golf equipment in the world. We are thrilled that Tiger has chosen to play TaylorMade. His impact on the game of golf is undeniable and we are honored to have him [as] part of our team," said David Abeles, CEO of the TaylorMade Golf Company.
The agreement also marks the first time since 2002 that Woods formally agreed to use golf clubs manufactured by a brand other than Nike (NYSE:NKE), his longtime sponsor. Nike shuttered its golf equipment business last August and said it would no longer manufacture clubs, bags or golf balls. Woods' endorsement deal with Nike, which requires him to wear the brand's golf apparel in footwear, is still in place.
"Tiger Woods has been a Nike athlete for over 20 years and continues to be an iconic athlete for our brand," a Nike spokesperson told FOX Business. "Tiger will be a key figure in our continued pursuit of being the leader in golf apparel and footwear. We are excited to see him return to PGA Tour play this week in Nike products."
The Farmers Insurance Open is Woods' first competitive PGA Tour event since 2015. He has played just one event since undergoing multiple back surgeries that year.
This story has been updated with comment from Nike.