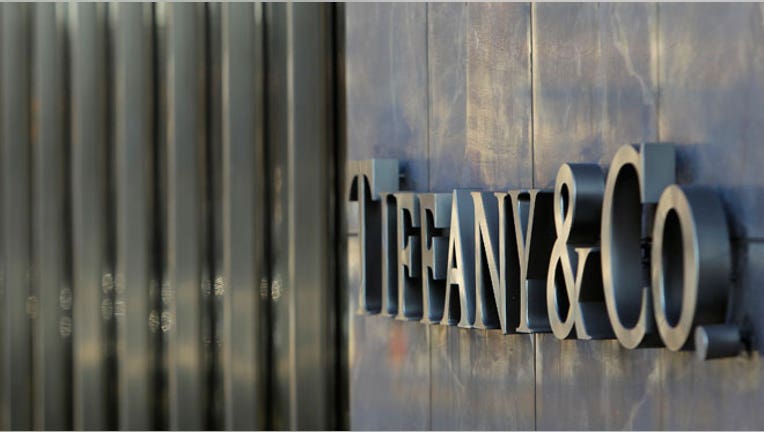 Tiffany (NYSE:TIF) beat the Street on Tuesday with a 50% surge in third-quarter profits amid strong sales in Asia, prompting the jewelry retailer to elevate its full-year guidance.
Shares of the New York-based jeweler soared over 6% on the stronger-than-expected results and outlook.
Tiffany said it earned $94.6 million, or 73 cents a share, last quarter, compared with a profit of $63.2 million, or 49 cents a share, a year earlier. Analysts had been calling for more modest EPS of 58 cents.
Revenue rose 7% to $911.5 million, exceeding the Street's view of $890 million. Gross margins expanded to 57% from 54.4%.
Tiffany said sales were up 11% when currency fluctuations are excluded and comparable sales increased 7%. Sales in the Americas gained 4% to $417 million, but soared 27% to $238 million in the Asia-Pacific region. Japanese sales were down 13% to $128 million due to currency fluctuations, while sales in Europe gained 7% to $104 million.
"Operating earnings rose faster than sales, reflecting favorable product cost trends and ongoing well-controlled expenses," Tiffany CEO Michael Kowalski said in a statement. He noted strong demand for the company's expanded fashion jewelry designs and growth in its fine and statement jewelry.
Tiffany lifted its profit outlook, projecting 2014 EPS of $3.65 to $3.75, which is up from $3.50 to $3.60 previously. Even the low end of the new guidance would trump estimates on Wall Street for EPS of $3.62.
Global net sales are expected to grow by a mid-single-digit percentage in 2014.
Wall Street cheered the bullish developments, bidding Tiffany 6.58% higher to $86.32 in recent premarket trading Tuesday morning. The rally puts Tiffany on track to extend its 2013 advance of 41%.