Ticket Prices Tumble After Serena Williams Loses in U.S. Open Semis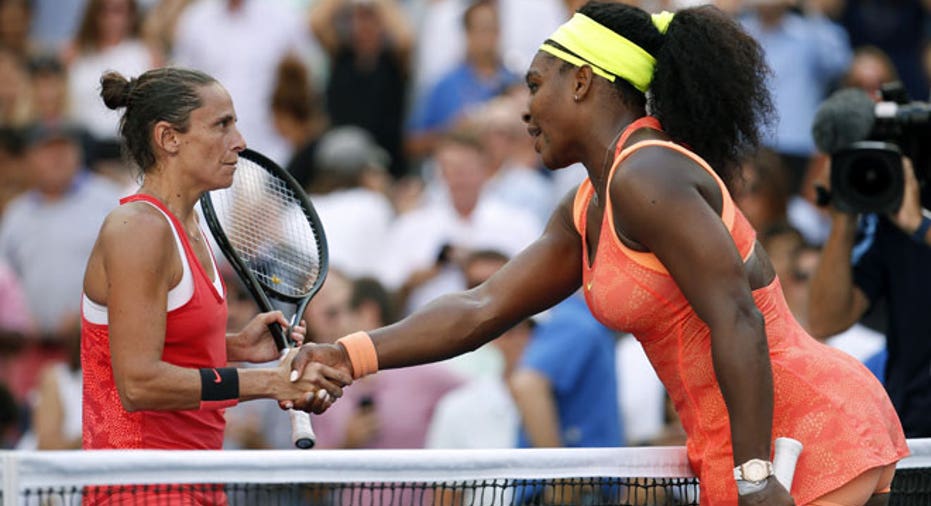 Ticket prices to the U.S. Open women's singles final quickly tumbled after Serena Williams, bidding for a Grand Slam, was defeated by unseeded Italian Roberta Vinci in their semifinal match.
SeatGeek, a search engine that lists tickets for sale on the secondary market, said Friday the median price for championship tickets dropped by more than half to $486 per seat. Before Williams and Vinci took the court, the median price was $1,186.
Ticket holders could sense trouble was brewing for Williams, who already won the Australian Open, French Open and Wimbledon. According to a SeatGeek spokesperson, the median listing price was down 20% at $944 by the middle of the third and decisive set.
Tennis fans looking for a seat in the lower bowl of Arthur Ashe Stadium in Flushing, N.Y., will see big savings. SeatGeek had no tickets available for less than $3,000 apiece, but once Vinci knocked Williams out of the tournament, plenty of tickets became available for under $1,500.
The cheapest ticket on SeatGeek was recently $75, a 79% decline compared to the previous asking price of $351 to get in the door.
With tickets to the women's title match on Sept. 12, fans also can attend the men's doubles championship.
Vinci's victory was immediately hailed as one of the biggest upsets in tennis history. The match against Williams, who is ranked No. 1 in the world, was her first career appearance in a Grand Slam semifinal.
Vinci, 32, will face fellow Italian and 26th-seeded Flavia Pennetta in the final.