Three Reasons Prepaid Cards May Be Right for You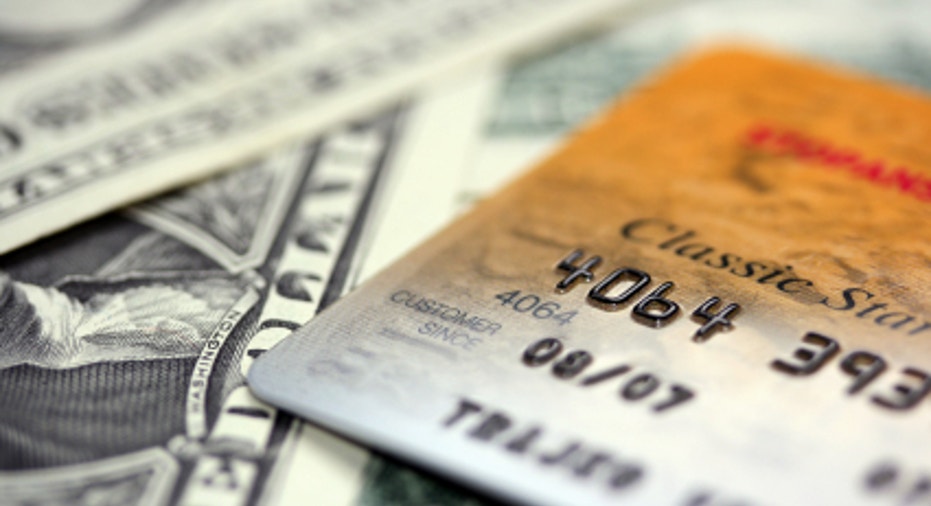 The Plus Side of Prepaid Cards
Don't believe everything you hear when it comes to prepaid cards. Taking advantage of customer outrage over new monthly fees at some of the nation's largest banks, many providers of general purpose reloadable cards have been touting them as a low-cost alternative to a traditional checking account.
But despite aggressive marketing to promote them, Bankrate's Prepaid Debit Cards Survey found many prepaid debit cards carry a fusillade of fees that make them pricier overall than traditional checking, says Greg McBride, CFA, senior financial analyst at Bankrate.com.
"Two-thirds do in fact have a monthly fee, and that's not the only fee they charge. So they can very quickly eclipse the cost of a low-cost checking account," McBride says. "A lot of people who may be confronting fees on their checking accounts for the first time would be better served by looking to credit unions, community banks and online banks, many of which still offer free checking accounts or accounts where fees can be avoided with something as simple as direct deposit."
Still, the market for prepaid debit cards is experiencing massive growth, says Madeline Aufseeser, a senior analyst with Aite Group in Boston. Part of that is due to the cards' versatility.
"There are a gazillion use cases out there for these cards," she says.
Here's a look at some reasons consumers may want to try using a prepaid debit card over a traditional checking account-linked debit card.
You've Been Tagged by ChexSystems
If you've never heard of ChexSystems, you've probably never been in serious financial trouble. It's a credit bureau that specifically caters to banks, and should you run afoul of a bank by failing to pay fees or settle a negative balance in time, you'll end up on their list of people who are credit risks for five years.
As long as your name is on that list, it can be difficult if not impossible to get a new checking account. That's where prepaid debit cards come in, McBride says.
"If you can't get a checking account, prepaid cards certainly make a viable alternative," he says.
Aufseeser says while Americans are constantly finding new uses for a prepaid debit card, replacing a checking account for the unbanked or underbanked is still a primary use.
"Those consumers still make up a large part of this market," she says.
You Have Trouble Managing Traditional Checking
With the average checking account overdraft fee topping $30, a small number of overdrafts can quickly balloon into a financial meltdown. Prepaid debit cards can be a safe haven from such fees for those who have trouble managing their checking account balance, McBride says.
"For most people, a low-cost or free checking account is still going to be your better option. What really changes the dynamics is if you overdraw your checking account," he says. "Anybody with a tendency to overdraft their account on a somewhat regular basis may want to look to these prepaid cards."
A 2006 FDIC study found that just 9% of checking account holders incurred 84% of overdrafts. If you're one of the 9%, using a prepaid debit card in place of a checking account makes sense, says David Jones, president of the Association of Independent Consumer Credit Counseling Agencies in Fairfax, Va.
"Some people are just unable to restrain themselves from buying things," Jones says. "They'll overspend their checking account and not even realize it."
For consumers who fit that description, avoiding overdraft fees may outweigh the few extra dollars per month that a prepaid debit card may cost you, he says.
You're a Student
Prepaid debit cards can be a handy option for students who aren't quite ready for the responsibility of a credit card or a checking account, Jones says.
Jones says the cards allow parents to conveniently load funds and limit kids' spending so they don't get themselves into trouble.
That's exactly how many prepaid cards are being used, says Aite Group's Aufseeser.
"That is a fairly common use of prepaid cards," Aufseeser says. "A teenager goes off to college, but a parent does not really want to give them a credit card. They prefer to give them a prepaid card that is linked up to an account that the parents have so that the parent can turn around and load money periodically onto that card for their son or daughter to use."
Still, McBride says it also makes sense for students to get a checking account with a bank or credit union, especially since many universities are now served by credit unions with attractive fees and terms.