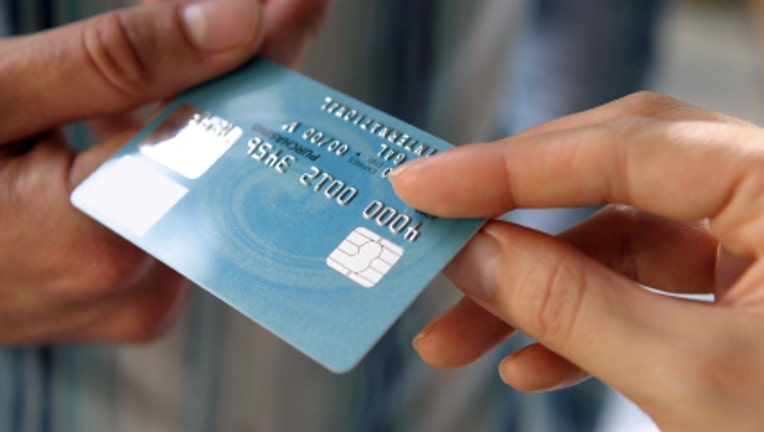 You've surely heard about credit cards that earn you cash back or airline miles. But did you know that some rewards credit cards can benefit your body, too? A number of major credit card issuers, including American Express, Discover and Capital One, have rewards credit cards that make it even easier to be a health and fitness enthusiast.
Financial health first
Personal finance columnist Liz Weston says there's no credit card reward rich enough or "healthy" enough to offset the cost of carrying credit card debt. "When you're carrying a balance, your primary concern should be getting the lowest possible interest rate so you can get out of debt faster," she says.
But when you're in the good habit of paying your balance in full every month, you could consider one that will reward another of your good habits - taking care of yourself with spa treatments, diet and exercise, Weston says.
Whether you're into skin, health and fitness products, joining a gym or taking fitness classes, here are some of the best credit cards that reward healthy lifestyles:
Capital One fitness perks
If you have a Capital One credit card, you can:
Earn up to 3% cash back by using your credit card for one-on-one personal fitness training at select locations of the international chain Fitness Together.
Earn 6% on golf equipment from Golfsmith.com.
Earn 10% cash-back bonus rewards from Puma.com. (Now you might not feel so guilty about replacing your Pumas that aren't quite worn out yet.)
Redeem your points/miles for scuba lessons or a relaxing massage at one of the more than 2,100 luxury locations in the Capital One network.
Earn an additional 3% cash back at The Pilates Movement in Denver, Colo., which offers Pilates for all levels of experience.
Earn bonus rewards (points, miles or cash back) when using your Capital One credit card at select Curves locations in the U.S.
Discover Card healthy benefits
With credit cards from Discover (except for Miles by Discover and Escape by Discover, which earn miles), you can:
Earn anywhere from 5% to 20% cash-back bonus rewards by making purchases through its online shopping portal, ShopDiscover.com, which features top-of-the-line fitness retail partners such as Nike, Under Armour and Sports Authority.
"If Discover card members are looking to buy fitness products at brand name stores, they should absolutely check out ShopDiscover.com to see if they could be earning an additional cash-back bonus by shopping for the item online," says spokeswoman Katie Henry.
American Express workout rewards
American Express cardholders can use their membership rewards points to buy health and fitness items such as:
Workout accessories including heart monitors and balance balls
Home gym equipment such as treadmills and exercise bikes
Spa gift cards from SpaFinder and Red Door Spas
American Express ZYNC cardholders can customize their cards by adding on different rewards packs, one of which is for health and fitness and one for spas.
With the ZYNC health and fitness pack, you can:
Earn double membership rewards points on the first $5,000 of eligible gym and fitness club membership fees each year, when charged to your enrolled ZYNC card.
Receive a $10 credit on your first purchase of items like the Fitbit Tracker (normally $99) as well as 10% on annual premium memberships at Fitbit.com. (You can use Fitbit to track calories burned, steps taken, distance traveled, and sleep, and then convert the numbers into useful information about your daily activities to help you achieve your fitness goals faster.)
Receive 10% off Weight Watchers® Online, a customized weight-loss plan that you follow step-by-step completely online.
Note: The health and fitness pack has a $15 annual fee.
With the ZYNC spa pack you can:
Pamper yourself with discounts at SpaFinder.com. Enjoy exclusive one-week advance access to SpaFinder Deal Days and get 10% off SpaFinder gift certificate purchases of $50 or more.
Give the gift of luxury for less at SpaWish.com, a one-stop shop for gift certificates for beauty, nail, hair salons, and day spas across the United States. Receive a $10 credit after your first purchase at SpaWish.com and save 10% on SpaWish gift certificate purchases of $50 or more.
Bring the luxury home with great discounts at Spalook.com, an online source for luxury skin-care essentials. Also, receive a 10% discount on purchases of $50 or more.
Note: The spa pack is $5 a year.
Healthy choices for credit cards
Paying off your balances in full each month is a good habit. So is diet and exercise to maintain a healthy weight and stay active. You can combine your two good habits by using your rewards credit card to promote your own health.
The original article can be found at CardRatings.com:3 credit cards that reward healthy choices
Related Links