Thomson Reuters Books Revenue Increase on Legal and Tax and Accounting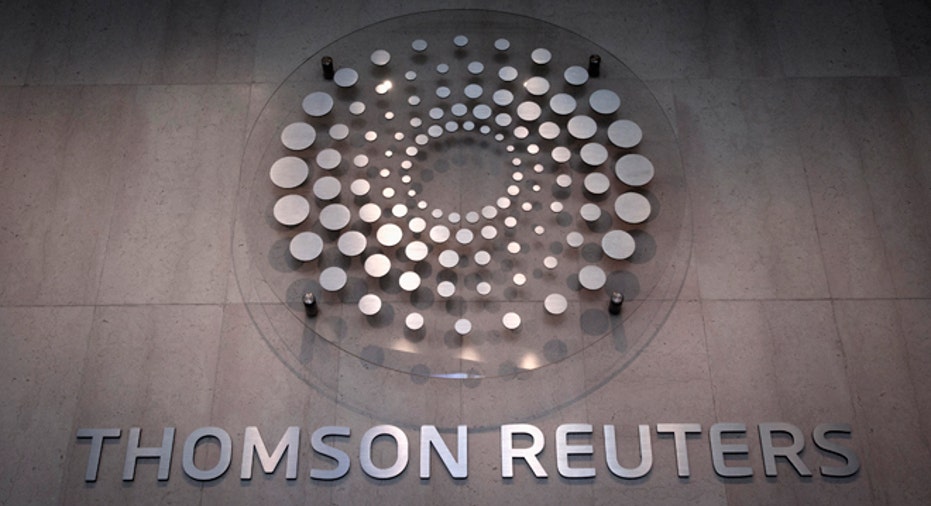 Thomson Reuters Corp on Thursday reported a 1 percent rise in revenue because of growth in its Legal and Tax & Accounting businesses.
The news and information company said third-quarter revenue from ongoing businesses was $3.1 billion before currency changes, compared with analysts' expectations of $3.09 billion, according to Thomson Reuters I/B/E/S.
Revenue at the company's Financial & Risk business fell 2 percent to $1.62 billion. That division caters to banks, hedge funds and other financial institutions and includes its Eikon flagship desktop product.
The company said net sales for financial products were positive in the third quarter in all three regions: the Americas, Europe and Asia. This is the second consecutive quarter that net sales, which strip out cancellations, were positive.
"It is particularly encouraging to see sales trends continue to improve in both our financial and legal businesses alongside consistent strong performance from our other units," Chief Executive Officer Jim Smith said in a statement.
At the Legal division, which includes WestlawNext, revenue increased 1 percent to $854 million. Tax & Accounting revenue rose 13 percent to $301 million.
Excluding items like tax charges, income was $361 million, or 45 cents per share, compared with $397 million, or 48 cents per share, a year earlier.
The company affirmed its outlook for the year and expects revenue to be unchanged from last year's $12.5 billion. (Reporting by Jennifer Saba in New York; Editing by Lisa Von Ahn)