This Video Game Is Boosting The NBA's Brand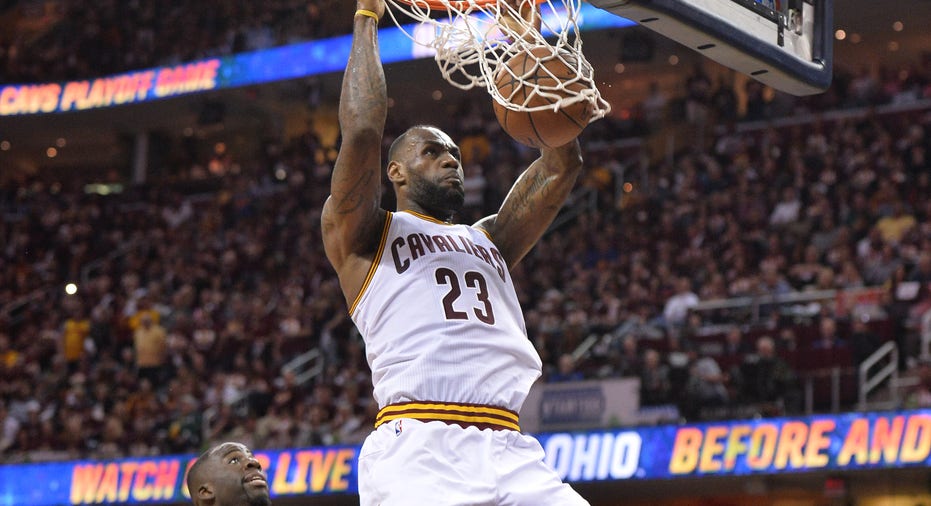 Over the last decade, the "NBA 2K" video game series has evolved from a niche form of entertainment into a key element of the National Basketball Association's push to expand its fan base – particularly among millennials.
This year's "NBA 2K17," released Tuesday, includes an immersive, story-driven "My Career" mode, featuring a voice and motion-capture performance by actor Michael B. Jordan. Licensing agreements with 10 NCAA basketball teams allow players to guide their character's career from college to the pros. The game's soundtrack featuring top musical artists like Drake and Future, while the "MyLeague" game mode allows players to experience what it's like to run every aspect of an NBA franchise.
That level of realism, coupled with a vibrant online community of players, has turned the video game series into a yearlong promotional vehicle for the NBA, which has increasingly turned to social media platforms and digital technology to boost its business. Earlier this year, the NBA became the first sports league to surpass one billion likes on social media – a testament to its commitment to reaching millennials.
"New fans and young fans are the holy grail for any sports league," Matt Holt, the NBA's vice president of global partnerships, told FOXBusiness.com. "I think we've done a great job of having a younger fan base. It also helps that our fan base is younger, a little bit more into technology."
Developed by Take-Two Interactive's 2K Sports division, the "NBA 2K" series has amassed a cult following since its humble beginnings in 1999. "NBA 2K16" sold more than four million copies globally within its first week on the market last year, with sales totaling about six million copies as of last July. Those numbers place the franchise alongside EA Sports' "Madden NFL" and "FIFA" as the world's top-selling sports video games. Take-Two Interactive earned $102 million in revenue from "NBA 2K16" in its last fiscal quarter alone, according to the company's most recent 10-Q filing.
Aside from its entertainment value as a high-budget sports video game, Holt says the "NBA 2K" series allows fans of any age to familiarize themselves with the NBA's rules and personalities. He estimates that the 2K Sports team has mapped the physical mannerisms and shooting styles of "90% or more" or the league's players to ensure accuracy.
"The game is perfectly authentic, down to every rule about franchises and salary caps and referees and court measurements. It's certainly an education tool for someone who might be a casual fan," Holt said. "You start to recognize players and faces and teams. It's just a great way to connect. If you're not watching our game or not at our game, which is always a priority, this is really the next best thing."
While 2K Sports' development team retains creative control and crafts the game's features as it sees fit, NBA officials are in "daily communication" with their counterparts. The league makes suggestions about which storylines to include in the game's career mode and gives the company access to players.
"Outside of attending an NBA game or watching an NBA game on TV or League Pass – it's the best way to engage with the NBA brand. The 2K crew has been incredible about extending the life cycle of each game," Holt said. "It really has become a yearlong brand for them and for us."