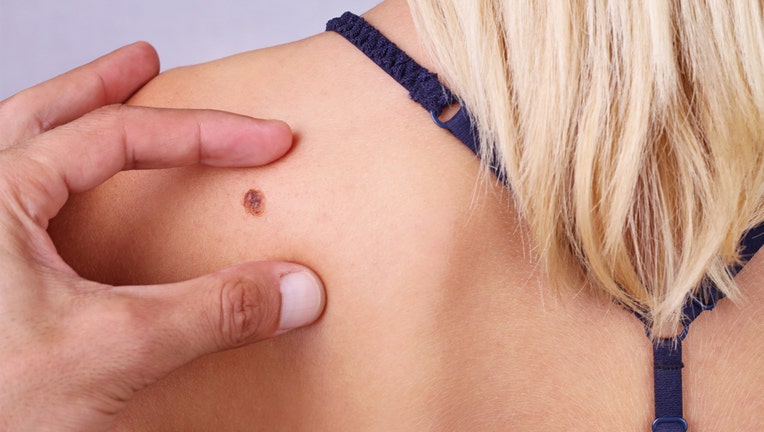 Each year, there are more new cases of skin cancer than the combined incidences of breast, lung, colon and prostate cancers—with one in five Americans developing the disease a year, according to The American Cancer Society.
And, according to a new report from Vitals, an online healthcare provider, states like West Virginia, Utah, Vermont and Wyoming (who was ranked the worst)—are the most at risk for developing a type of skin cancer.
"Wyoming is ranked No. 50 in the country for incidence of skin cancers. They also have one of the lowest per capita populations of dermatologists - No. 49. About 93 percent of their population is also Caucasian - an ethnic group more prone to skin cancers. It's also been shown that states with low sun intensity - or short bursts of it in the summer months - have higher rates of skin cancer," Mitch Rothschild, founder of Vitals, tells FOX Business.
States with the lowest risk were Maryland (No. 5), California (No. 4), Massachusetts (No. 3), Hawaii (No. 2), and Louisiana, which scored the top spot.
Rothschild says Louisiana has the lowest risk because they have a "fairly healthy number of highly-raked dermatologists per capita and a racially diverse population," both of which help to mitigate the risk.
In the U.S., the annual cost of treating skin cancers has risen to an estimated $8.1 billion a year, according The American Cancer Society. However, over the past decade, the nation's health agencies have stepped up to help fight the disease.
The Centers for Disease Control and Prevention (CDC) have created community guides to help reduce cancer rates on local levels. Additionally, in 2012, the U.S. Food and Drug Administration placed rules on which sunscreens should be labeled as "broad-spectrum." The agency has also proposed tighter restrictions on people under the age of 18 using tanning beds.
"Don't underestimate your risk for skin cancer. As the most common form of cancer, it can strike no matter where you live or who you are," Rothschild adds. Getting regular skin checks from your dermatologist or primary care physician can help you monitor changes over time so problems can be detected early.