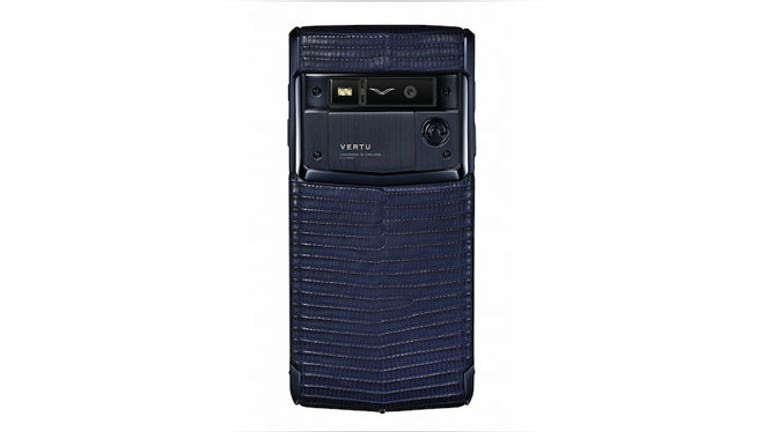 Buying a smartphone without a contract can be expensive, but it's nothing compared to the cost of the Vertu Signature Touch. This alligator leather-encased phone will set you back $22,000.
If $22,000 is too expensive, skip the alligator and Vertu will charge just $10,000 for plain leather.
The company says the phone's sapphire crystal screen and "seamless titanium-chamfered rails" create a  "crisp, yet warm feel," which make the phone so valuable.
Launched earlier this month, the Vertu Signature Touch runs on the Android (NASDAQ:GOOG) operating system. "Envisioned as an unmistakable statement piece, each Signature Touch is a powerful expression of our uncompromising standards," the company touts on its website.
The Signature Touch has a 4.7-inch screen and a 13-megapixel camera. It has 64GB of memory and a 2.3 GHz Qualcomm Snapdragon 801 processor.
British manufacturer Vertu has been designing phones since 1998. The company was owned by Nokia before it was sold to private equity group EQT VI in 2012.