This is what shopping in 2020 could look like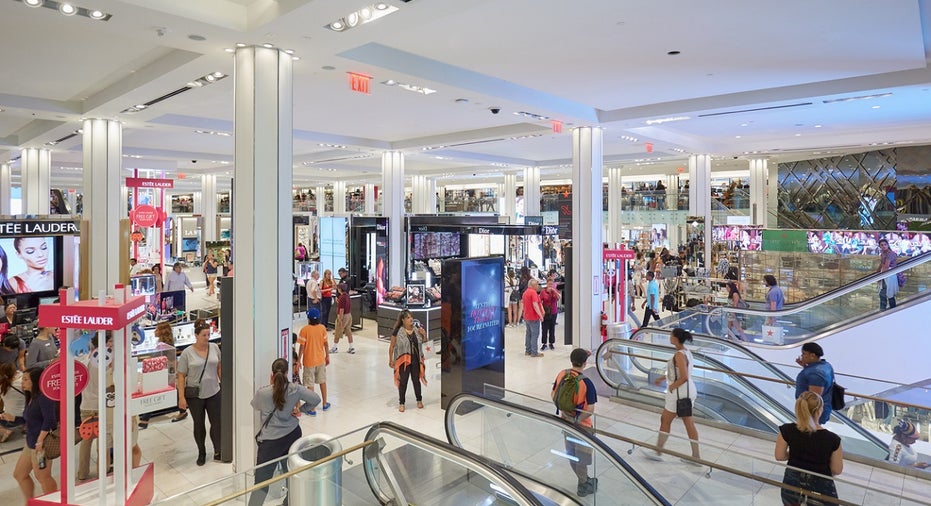 Despite the record amount of brick-and-mortar stores announcing closures in 2017, the National Retail Federation claims the industry isn't dead at all and in fact it's on the verge of a turnaround with more jobs and innovation expected by 2020.
"I think there will be more jobs that will be opened than there are now," Cristina Cersoli, NRF senior vice president for retail strategy told FOX Business on the future of industry. "We're already seeing more jobs in advanced analytics and artificial intelligence."
On Sunday, the National Retail Federation revealed its new Innovation Lab to retailers that showcased what shopping will look like in 2020. The new retail experience features new advancements in augmented reality, artificial intelligence, machine learning, facial recognition, big data and robotics.
"It will be a highly interactive and highly immersive from a technology perspective," Cersoli adds. "So, whether it's using augmented reality to test new makeup or if you're one of the outdoor outfitters like Nike, where you can try on a pair of sneakers and then run on a treadmill or try on a coat and step into a giant refrigerator. These are things you can't replicate on your couch in your jammies and it will draw more customers back into stores."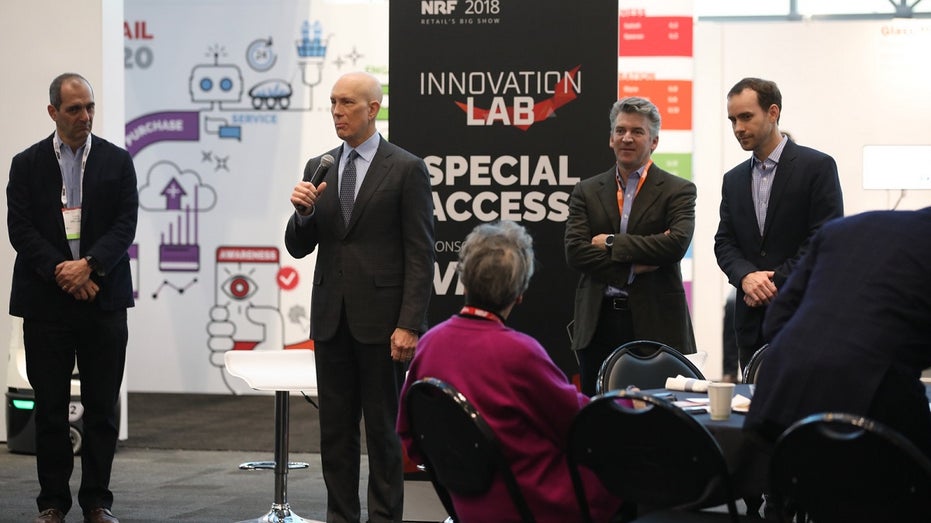 Cersoli said despite reports of "doom and gloom" in the retail sector, according to holiday sales numbers released last week by the NRF, things are already looking up. Holiday sales during November and December increased 5.5% over the same period in 2016 to $691.9 billion, exceeding the organization's forecast of between $678.75 billion and $682 billion.
"We knew going in that retailers were going to have a good holiday season but the results are even better than anything we could have hoped for, especially given the misleading headlines of the past year," Matthew Shay, NRF president and CEO said in a statement.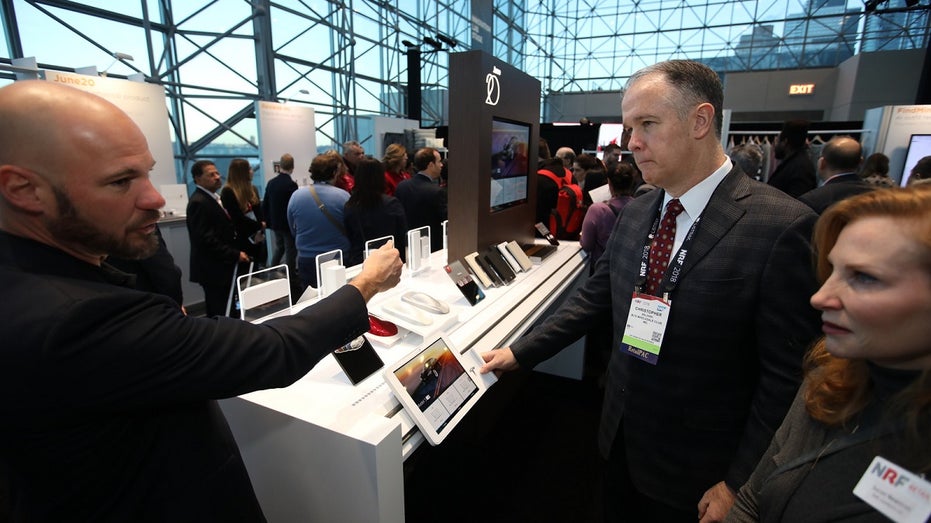 Big retailers like Home Depot (NYSE:HD), Target (NYSE:TGT), American Eagle (NYSE:AEO), Walmart (NYSE:WMT) and Adidas have already partnered with various startups to help them implement new technology into their shopping experience this year.
Spacee, which specializes in virtual touch screen technology has partnered with Walmart to help drive in sales with augmented reality, while Glass Media signed partnership with Nordstrom Rack (NYSE:JWN), AT&T (NYSE:T), and Fossil (NASDAQ:FOSL) to help them digitize their store fronts to control window advertising from the cloud.
Startups FineMine and Slyce that use visual product search with AI product recommendations that help customers figure out what to wear (and what goes with what) are already working with retailers like American Eagle and Adidas, the NRF said.
"People are really gravitating towards retail entertainment. They want to shop but they want to shop together so we are going to see more fun and experimental shopping in the future," Cersoli said.