This is Trump's most-shared post on Twitter ever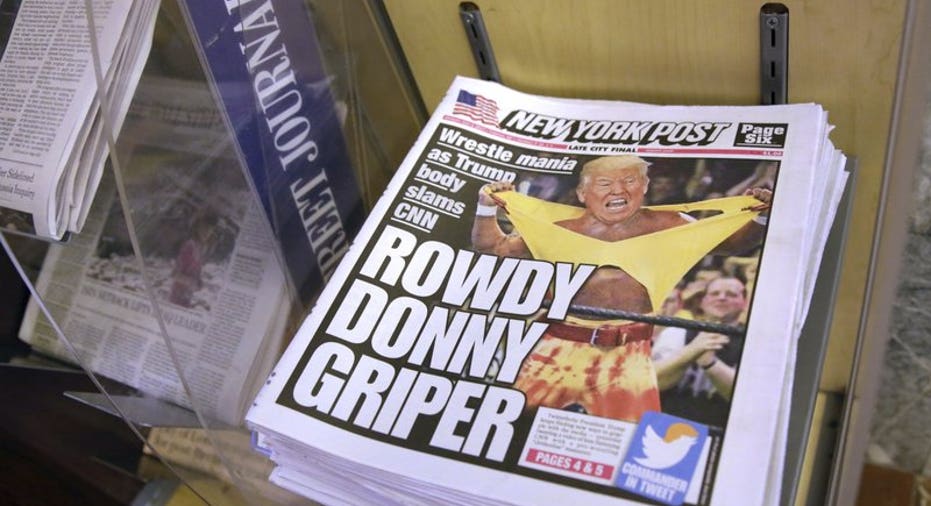 A mock video showing President Trump pummeling a man who's face is covered by a CNN logo has officially become Trump's most-shared post on Twitter (NYSE:TWTR).
A Twitter spokesman confirmed to The Associated Press Wednesday that the post, which is an edited clip of Trump's appearance at the World Wrestling Entertainment WrestleMania event in 2007, is now Trump's most shared post, even topping his tweet on Election Day reading, "TODAY WE MAKE AMERICA GREAT AGAIN!"
Trump tweeted the video Sunday morning with the hashtags, #FraudNewsCNN #FNN and the video has since been retweeted more than 341,000 times and received over 567,000 likes as of Wednesday afternoon.
The president has more than 33 million Twitter followers on his personal account @realdonaldtrump, in addition to his official presidential account @potus, which has more than 19 million followers.
The Associated Press contributed to this report