This Golf Company is Teeing Up Profits, Despite Industry Downturn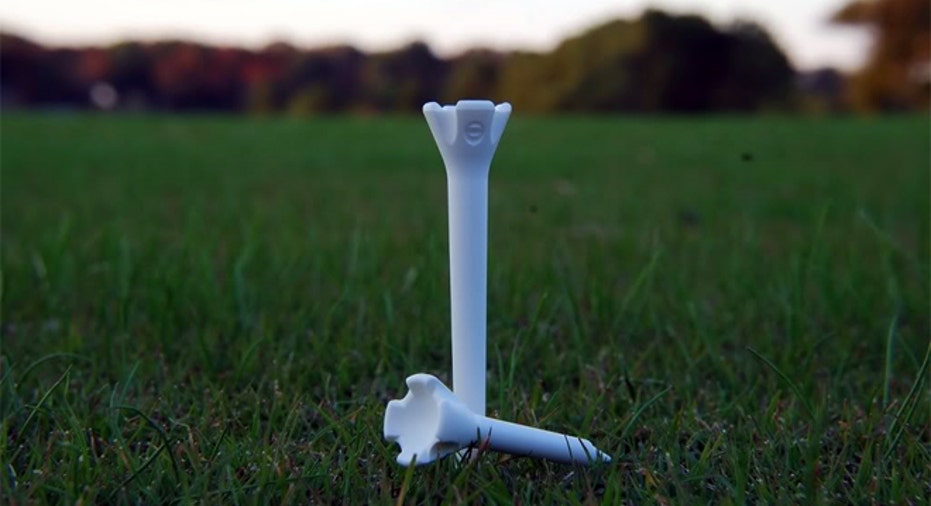 The game of golf may still be in correction mode after the great recession, but a company that teaches golf lessons, using cutting edge technology, is hitting on the level of a scratch golfer.
GolfTEC Co-founder and CEO Joe Assell tells FOXBusiness.com the success is linked to the company's proprietary motion-analysis system, known as SwingTRU, that offers technology-based training, mobile services, results and location.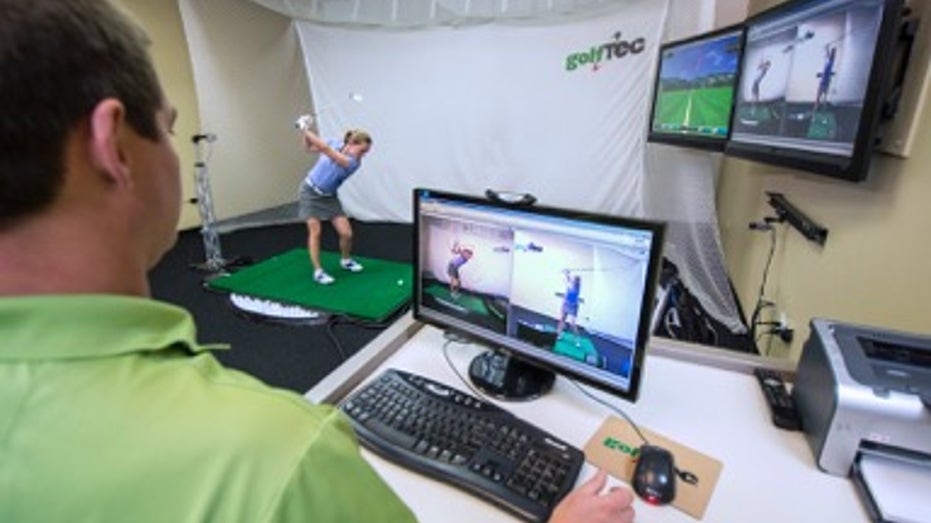 "We teach with research and facts, based on the measurement technology we use," explains Assell. "Your lessons are saved online and you can watch it from your phone or computer to remember what the coach told you. You can watch from anywhere in the world and book lessons from your phone or tablet."
And Assell asserts the Denver-based company's methods produce results, claiming a 96% success rate with golfers in its program dropping an average of seven strokes from their official handicap. The payoff can be seen in annual revenue, which has doubled since 2009. This year GolfTEC is on pace for the most profitable in company history.
"Forty percent of our customers are by referral. Our existing customers get a lot better, they beat their friends, and their friends come pouring in," according to Assell.
So as the number of American golfers has fallen to pre-Tiger Woods levels, how is the company growing so rapidly?
GolfTEC is scoring well in urban areas since the motion-capture harness, cameras, golf net and computers need a much smaller footprint than an actual golf course. "We only need 2,000 square feet so we can put locations in more dense urban areas where there may not be a golf course. You can't drive out to the suburbs for a lesson, but we're convenient, near your office or neighborhood," Assell notes.
Technology Teed Up the Business
Assell and Clayton Cole, who was head pro at Cherry Hills Country Club in Denver, created the business and opened the first center in 1995. Assell had recently graduated from college and was a PGA Professional interning with Cole.
They used a modified medical device, hired developers and patented the software, and have since created proprietary hardware.
---
GolfTEC Scorecard
177 US Locations
36 States
5 Countries
2015 Revenue: $75.5M
6.5 million lessons taught
Source: GolfTEC
---
Private equity firm Gart Capital Partners eventually invested in GolfTEC to help fund growth.
The traditional game of golf has been mired in the rough for nearly a decade in terms of growth and the recent bankruptcy filing by retailer Golfsmith (NASDAQ:GOLF) underscores the game's re-sizing.
Golf Getting Back to Par
Assell says only "a handful" will be affected by the Golfsmith bankruptcy and that its partnership with Golfsmith remains "intact." GolfTEC will continue operating improvement centers in those Golfsmith stores. And Nike's (NYSE:NKE) exit from making golf clubs was "almost a non-event," he said.
While Assell doesn't see the game recovering to levels seen 12 to 15 years ago, he is optimistic on the next generation of junior players. And, the number of rounds played has increased for two straight years even as the number of golfers has decreased.
While GolfTEC's growth rates continue to rise, Assell sees plenty of room to double the number of domestic locations to 350, plus more international expansion.
The company opened its first improvement center in Hong Kong in September and Singapore is next on tap. Expanding internationally is powered by the company's software, which is translated into local tongue.
Public or Private Course
"The number one location in the world is in Tokyo," notes Assell. "We think we can open 40 locations in Korea and nearly 100 in Japan" he said, adding: "There's a long runway ahead of us in those countries."
What about setting up shop in the home of golf? "We'd love to be in the U.K. and Ireland, but we don't have the right partner there yet. We're looking for one."
And is an Initial Public Offering (IPO) in the cards? Not necessarily says Assell. "We're not looking to do anything at this time. We think we have a tremendous growth opportunity in front of us and would like to realize that before an IPO or sale of the business or anything."