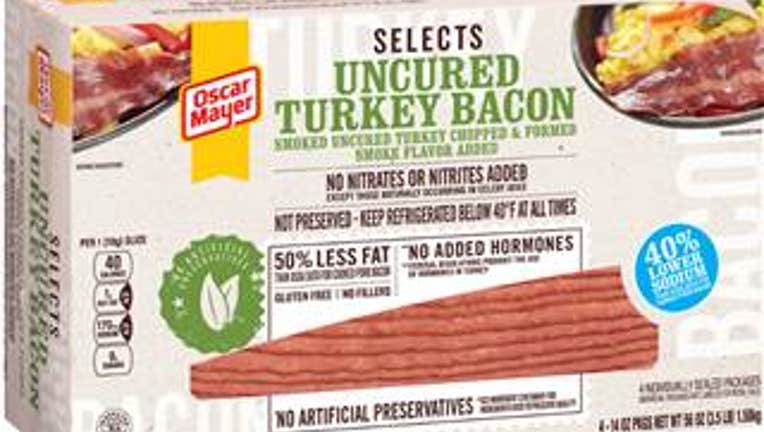 It's the third recall this year for Kraft Heinz Co. (NASDAQ:KHC), as the parent company of Oscar Mayer is recalling two million pounds of turkey bacon after illnesses were reported.
In a statement, the company says that some of its products may be "adulterated" and would therefore spoil before their "best when used by" dates. The products were produced between May 31 and August 6 and have been exported nationwide as well as to the Bahamas and St. Martin.
Products include certain items in the "Selects - Uncured Turkey Bacon" and "Smoked Cured Turkey Chopped and Formed" ranges and bear the establishment number "P-9070" inside the USDA mark of inspection, as well as the line number "RS19".
The recall came to light after some consumers reported illnesses related to the consumption of these products. The recall has been rated as a Class II, which means there is a "remote probability of adverse health consequences from the use of the product," according to the USDA's Food Safety and Inspection Service.
Earlier this month, the company voluntarily recalled 36,000 cases of select code dates of Kraft Singles cheese slices after consumers reported choking on the plastic wrapping.
And back in March, the industry giant also recalled 242,000 cases of its trademark original flavor Macaroni & Cheese dinners over concerns boxes may contain small metal pieces. No injuries were reported for either of these recalls.
Kraft Heinz is the third-largest food and beverage company in North America and the fifth-largest in the world, with eight billion-dollar brands.