Third-Quarter Profits Flatline at Moody's as Structured Finance Revenue Dips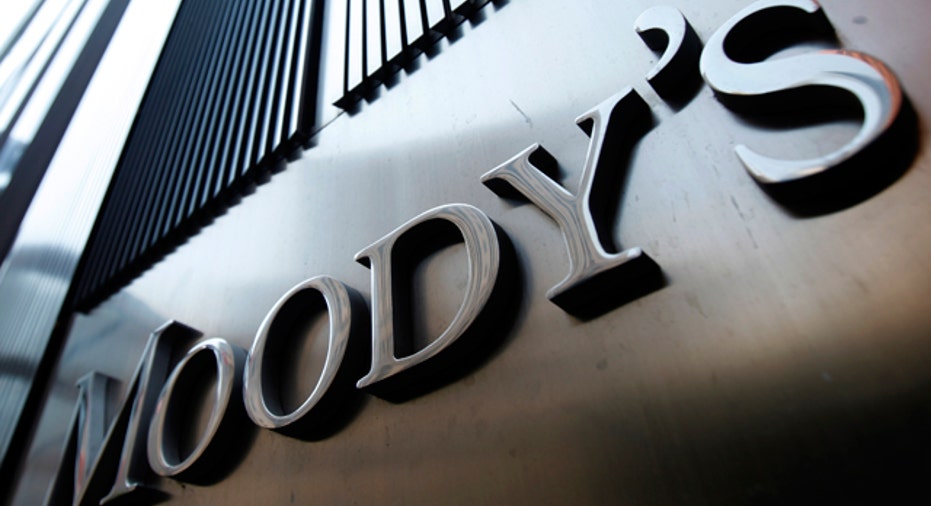 Moody's (NYSE:MCO) weighed in with flat third-quarter earnings on Friday that trailed forecasts as the credit-ratings company suffered from declining structured finance revenue and grappled with "volatile" market conditions.
Shares of the parent of Moody's Investors Service slumped almost 4% on the earnings miss.
The company said it earned $183.9 million, unchanged from the year before. On a per-share basis,  Moody's earned 83 cents, compared with 81 cents the year before.
Excluding one-time items, it earned 75 cents, widely trailing forecasts from analysts for 82 cents.
Revenue increased 2.5% to $705.5 million, trailing the Street's view of $705.5 million. U.S. revenue rose 3% to $391 million, while non-U.S. revenue gained 1% to $314.5 million.
"Moody`s achieved year-on-year revenue, operating income and EPS growth in the third quarter, despite challenging comparisons to the prior year as well as volatile market conditions," Moody's CEO Raymond McDaniel said in a statement.
With those concerns in mind, Moody's slightly narrowed the midpoint of its full-year earnings guidance. Management now sees EPS of $3.51 to $3.57, compared with its earlier call for $3.49 to $3.59. Even the high end of the company's forecast would miss estimates on Wall Street for EPS of $3.59.
Moody's Investors Service generated 1% revenue growth last quarter to $478.1 million, led by overseas revenue growth of 2%. The division's global corporate finance revenue jumped 6% to $233 million amid increased bank loan issuance in the U.S. and Europe, the Middle East and Africa.
Moody's said corporate finance revenue was unchanged in the U.S., but soared 18% overseas.
Global structured finance revenue slid 10% to $83.5 million as international structured finance slumped 27%. Operating expenses slipped 1% to $414 million.
Shares of New York-based Moody's fell 3.29% to $70.79, trimming their 2013 rally to 40.8%.