Thinking Outside the Lunchbox: Brown-Bagging Without Boredom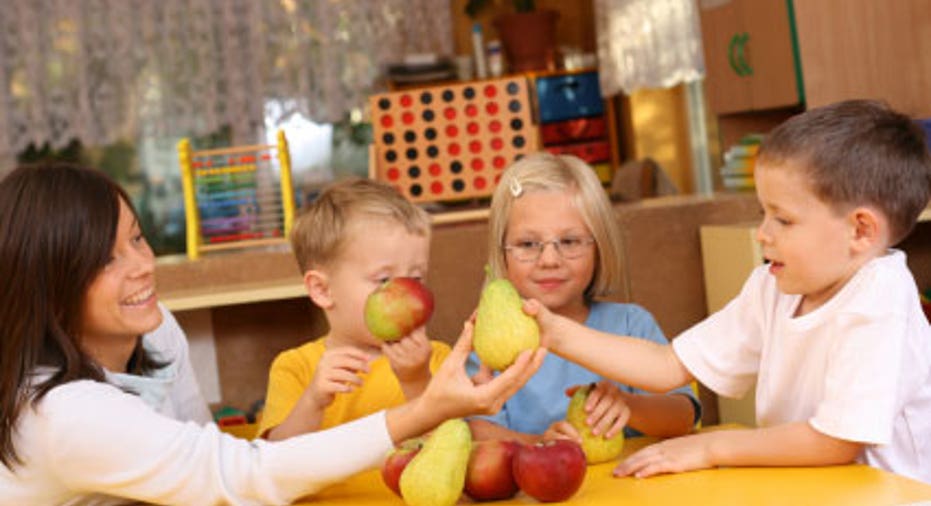 A few years ago I challenged MSN Money readers to carry their lunches two to three times a week for a month, and then figure out what they'd saved. The most common reaction? Shock. The most common refrain? "I just never added it up before." When they did, they found they'd been spending $25 to $80 a week on lunches out - even when sticking to the daily special or using BOGO (buy-one, get-one) coupons. Yikes.
Understand: This column isn't a screed against restaurants. It's a reminder that some old frugal tricks still get results. Lunch away from the workplace can be fun and restorative. Sometimes it's even a networking/team-building issue. Five days a week, though, can mean some serious coin. Even if you could get away with $5 lunches every day (and can you?), that's up to $1,300 a year.
Surely you could do it cheaper than that, even if you spring for the wasabi mustard and Boar's Head turkey breast. Why not carry your own lunch three times a week and see what you can save?
When lunch = sandwich
Deli meat and cheese, tuna, egg salad and PBJs are staple sammies, but a little variety can help keep you on the wagon. For example:
Use almond butter or multi-nut butter, and the best jam you can afford.
Add crunch and you'll add interest. Start a batch of sprouts. Dice some celery or onions. My mom liked thinly sliced cucumbers on her sandwiches.
Play around with condiments: barbecue sauce on leftover chicken or roast beef, creamy horseradish on meat loaf. Try a couple of different mustards.
Spread a hot-dog roll with peanut butter and add a whole banana. Fun!
Cook and crumble some bacon. A little goes a long way on egg salad, turkey and cheese, or even peanut-butter sandwiches.
Roasted and/or marinated vegetables are delicious on good bread. See Tamar Adler's An Everlasting Meal: Cooking With Economy and Grace for ideas. (My favorite: pickled beets and hard-cooked egg.)
Changing the bread can make a big difference. Pita, pumpernickel, "everything" bagels or onion rolls make everyday fillings new again.
Sandwiches don't always mean sliced bread. Roll up your ingredients in a flavored tortilla. Pack hummus or baba ghanoush with flatbread and a side of olives and tomatoes. Crackers, cheese and fruit make a quick and easy lunch.
3 ways to combat soggy sandwiches
For PBJs: Spread peanut butter on both slices, then put the jelly in between.
For meat and cheese: Spread the mustard or mayo between the ingredients rather than on the bread.
For hoame-made hoagies: Pack lettuce, tomato, onions and oil in a small container. If possible, bring a whole tomato and a small paring knife - freshly sliced tomatoes have more personality.
Incidentally, sandwiches don't have to be wrapped in foil, plastic wrap or wax paper. For my entire adult life I've carried them in a Rubbermaid container.
Speaking of containers: You'll want a few extras, whether they're designed for food storage or repurposed from elsewhere. Use them for things like carrot sticks, pickles or desserts.
Use it up - all of it
When I worked at the newspaper my lunches were more leftovers than sandwiches. In part that was because I prefer a heavier lunch and a lighter supper. It also kept that last lonely serving of lasagna from growing a fuzzy little blue-and-green beret.
Maybe no food ever gets wasted in your household. (Parents of teenagers are nodding vigorously right about now.) In that case, freeze some of your batch cooking in single-serving containers.
Not a batch cooker? Cook a little more than you'd planned, such as using the entire 16-ounce package of spaghetti or throwing an extra chicken breast on the grill. Instant leftovers - just add lunchbag.
Keeping food cold is an issue if there's no workplace fridge, or if you've found that lunches aren't safe there. I've had my food stolen from time to time and it always irritated the hell out of me.
If this happens where you work, get a small cooler or an insulated lunch bag (I found mine in the free box at a yard sale). Putting in a bottle of frozen water or juice into either one will keep your food chilled. You could buy a freezable cold pack, but where's the frugal fun in that?
Gearing up
You might forget your lunch a few times until you get in the habit. Keep some basic supplies at work: peanut butter, canned soup, crackers, granola or protein bars, dried or canned fruit.
Another option: Keep a shelf-stable entrée or one of those lunch kits (tuna, ham salad) at work. They're pricey, but still cheaper than going out to eat.
If I were a betting woman (which, I guess, I sometimes am) I'd wager that a large majority of workplaces now provide use of a microwave oven. Some people worry about chemicals leaching from plastic containers. If that's you, check garage sales or thrift stores for an extra glass or ceramic bowl/casserole to keep at work.
Look for an extra spoon, fork and knife, too, if you're determined to keep your wedding-gift cutlery as an intact set. An extra paring or serrated-edge knife is handy, although it might make your supervisor nervous to see a blade on your desk.
If you do use plastic, be aware that certain foods (especially tomato-based ones) will stain the dish. I've heard that coating the container with nonstick cooking spray keeps stains from happening. That seemed like an unnecessary expense (plus additional cans going into the trash), so I simply resigned myself to having one butt-ugly Tupperware bowl.
Lunchtime sips and lunchtime tips
What about beverages? Water is the healthy and frugal choice, but you might want something with a little more zip. Soft drinks are frequent loss leaders, and flavored drink mixes are generally inexpensive. I prefer homemade iced tea.
Put your potable wherever you keep your other lunch stuff, e.g., the top fridge shelf. Note: Filling five bottles with tea (or whatever) on Sunday night means you can grab and go all week.
Some people make a week's worth of sandwiches at a time, too. That idea never appealed to me, but organizing my lunch the night before certainly did. Just a few minutes each evening meant a less stressful morning.
So set that container full of leftovers next to the drinks and put an orange on top. Keep these tips in mind, too:
"Baby-cut" carrots go on sale fairly frequently, and are one way of getting beta carotene into the prep-averse. Personally, I prefer to lathe my own carrots. In fact, I'll do a few days' worth of carrots, cukes or celery at a time.
Make pudding or gelatin and pour it into repurposed containers. (Healthier version: homemade yogurt.)
Wash apples, grapes or whatever fruit you like and put it on the "lunch" shelf in your fridge. Or make fruit salad and apportion it into containers.
Wash a few days' worth of greens and add grape tomatoes, mushrooms, radishes or anything else you want.
Keep hard-cooked eggs on hand. Not just for sandwiches: An egg, a little leftover chicken and a few bits of cheese turn a bowl of greens into a chef's salad.
Fill small bags or containers with chips, snack mix or cookies - much cheaper than those petite prefab pouches.
Not much of a cook, or too pressured to pack some days? Watch for sales on frozen single-serve dinners, which are less expensive than lunch out. I've seen some particularly tasty-looking iced entrees at Trader Joe's.
Spending less at the noon hour isn't the goal. It's the means to a goal, so start thinking about what you'll do with the money you've saved. Will you snowflake a debt, beef up a retirement account, pay for a summer vacation, keep the utilities current?
Every dollar should have a job. Otherwise the money will wind up being spent in ways you might not even notice.
Recording your progress - seeing your debt disappear or your emergency fund grow - gives you a specific reason to keep away from the Value Menu. You may find that team-building can take place in the workplace cafeteria, too.
The original article can be found at GetRichSlowly.org:Thinking Outside the Lunchbox: Brown-Bagging Without Boredom
This post is from GRS staff writer Donna Freedman. Donna writes the Frugal Cool blog for MSN Money, and writes about frugality and intentional living at Surviving And Thriving.