Thinking of Studying Abroad? Here's What You Need to Know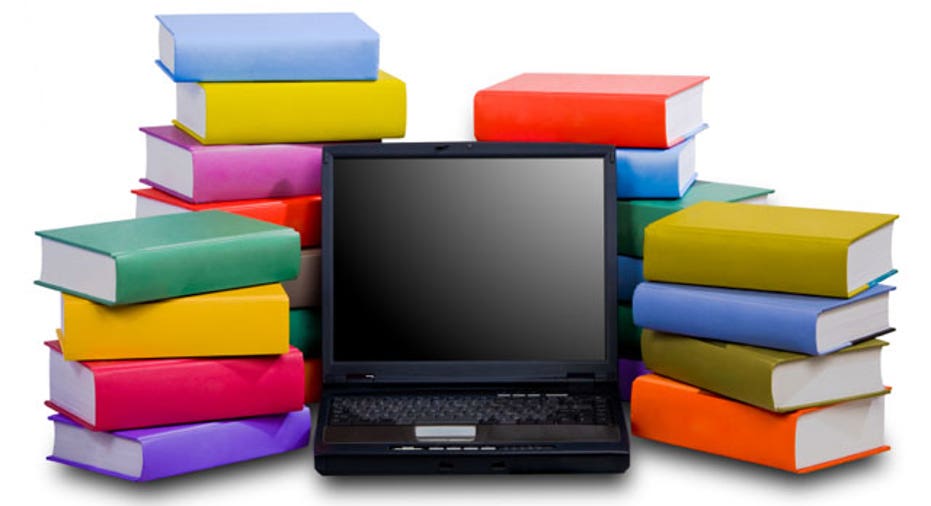 Growing up is tough enough without the worries of your financial future, so Money101  is here for you. E-mail us your questions and let us take off some of the pressure.
Study abroad programs can provide college students with a life-changing experience to immerse themselves into a different culture, learn a new language and expand their world views.
In a 2010 annual survey conducted by the Institute for the International Education of Students  (IES Abroad), study abroad enrollment for students at U.S. colleges for 2010-2011 was anticipated to increase 6% from 2009-2010.
The survey shows that European cities are the most popular destinations, with London attracting more than twice the number of students than any other city. The top choices for non-European cities include Buenos Aires, Sydney and Beijing.
Choosing to study abroad is a big decision that requires a lot of foresight and planning. It can be nerve-wracking for students to think about everything they need to know in foreign surroundings.
"People are scared of the unknown and they need to embrace the experience," says Josh Irons,director of marketing for StudyAbroad.com. "It could be one of the greatest experiences of your life."
Here's what study abroad and safety experts had to say about what to accomplish and prepare for before getting on the plane.
Talk to Your Advisors
Before students commit to anything, they should check with their academic adviser to make sure attending a foreign school makes sense for their academic career. While it can be a meaningful experience, students risk falling behind in their required classes if they haven't completed enough hours or the program does not coincide with their major.
"We don't want students to get into a situation where making the choice to study abroad is going to put them behind in their progress toward graduation," says Sarah McNitt, study abroad advisor at Miami University.
Once students know what school they will be attending overseas, they should meet with their departmental advisors to discuss course load to ensure classes will count toward graduation upon your return, advises Jeffrey Whitehead, director of the study abroad office at the University of Pittsburgh.
"We actually have a formal process by which students pre-approve prospective courses for their time overseas," he says. "Students are instructed to approve several alternate selections in the event that they do make changes once they are overseas."
Students should check to see if their school has specific course criteria and run through possible scenarios with their academic advisors. If an element of a class changes, (course material, amount of credits), when overseas, students should contact their advisor or department chair immediately. McNitt recommends getting something in writing to prove the change of course approval.
Consider the Price Tag
Cost should be a major factor in students' decision-making process, as it can be quite expensive to study abroad. The price tag varies for different programs, and there are also different fees that should be taken into account.
"[Price] is a huge concern worth thinking about when going overseas, but it shouldn't stop anybody," Irons says.
Depending on the program, students may be able to apply financial aid from the university if they are affiliated, says Whitehead. In addition, some schools offer scholarships that students can use in specific programs and some study abroad program providers offer scholarship assistance as well.
FBN Tool: How Much Should I Be Saving For College?
McNitt suggests looking into federally-funded scholarships, such as the Benjamin A. Gilman International Scholarship for students with limited financial means. Students can also apply for grants and loans designated for studying abroad.
Do Your Research
Students should research the culture and societal norms of their destination as well as exchange rates, current events and policies before leaving.
Some schools offer classes to help prepare students for their journey, or an organization where students who have already studied abroad can share their experiences and advice.
"You don't want to get into a situation where the cultural norms in the United States may be looked down upon because they're not the social norms in the country you're going to," says Irons. "All of that background research is super important."
Remember that you are a guest in another country; look into what behavior and clothing is appropriate. Students should represent themselves in a respectable manner.
"The better you understand the cultural nuances of the host nation, the easier it will be for you to honor their way of life and fit in," says Larry Kaminer, president of the Personal Safety Group.
Based on their destination's region, students face different levels of risks and threats; the potential problems students face studying in France are not the same as those in sub-Sahara Africa.
"Some pre-travel risk assessment and planning is always time well spent," says Kaminer, who recommends looking at the State Department's Web site for paperwork requirements and embassy locations. "You can also get up to date information on current travel warnings such as political unrest, crime trends and areas to avoid."
Kaminer suggests creating a profile on the State Department's Smart Traveler Enrollment Program (STEP).  He also advises students purchase a pre-paid cell phone with an in-country number when they arrive and immediately put the number of the embassy or consulate in their phone. Students should also ensure that officials have their abroad contact information as well.
"Your government can only be of help to you if they know where you are and how to contact you," Kaminer says.
Get Paperwork in Order
The experts recommend student get their necessary documents and paperwork together as soon as possible.
"Every college student should have a passport that's up to date, whether they plan to study abroad [at some point] or it will happen in their immediate future," says Irons. "You never know when the opportunity is going to arise or when there is something going on outside of the country and you don't want to be left high and dry and shocked that it takes a while to actually get one."
You will likely have to apply and qualify for a student visa, which can only be done at that particular country's consulate or embassy. Application processes change from year to year and visas are usually added to a person's passport, which needs to be obtained beforehand. Some consulates move more quickly than others, so keep in mind it could take a few months to secure your visa.
Before students apply for a visa, Kaminer suggests looking at other factors on the State Department's travel site to determine if there are vaccinations required.
Start Spreading the News...
Students should let the State Department know when they plan to be abroad in case of an international emergency. They should also notify the bank so it won't block the foreign transactions thinking it's fraud.
Another thing to think about in advance is setting up housing for when you return to school. Often you can coordinate with other friends that are travelling at different times.;
"Students can find a student who's going abroad in a later semester and [they can] sublet from them," says McNitt. "They can also get better deals than if they sign their own lease."