There's a Fundamental Divide in the World of Blockchain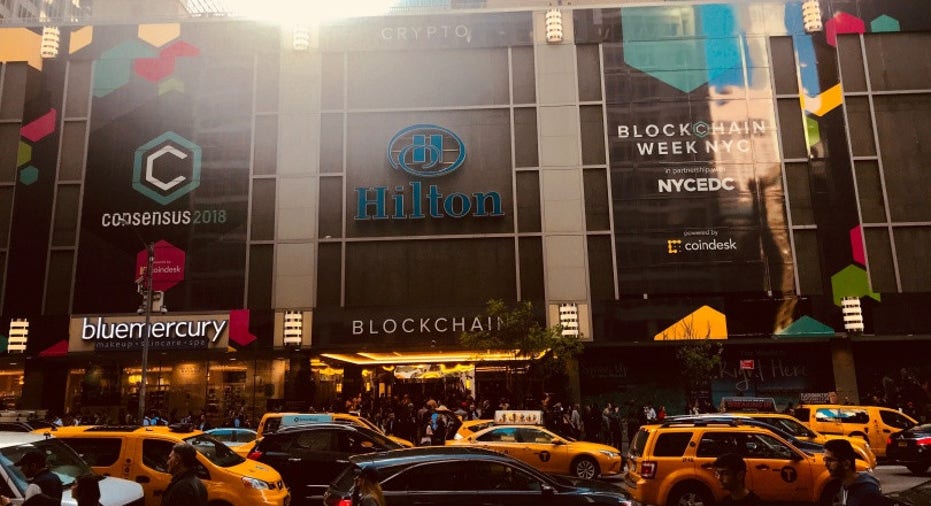 The Consensus conference in New York City this week was a collision of worlds. The cryptocurrency space is fresh off a volatile price boom that put it in the global spotlight, and crypto entrepreneurs are more confident than ever that the token economy is the decentralized future of blockchain. The enterprise blockchain market, meanwhile, is looking beyond coins to deploy private, permissioned blockchains across different facets of their businesses.
When you put those two camps together, the disconnect can be comical.
On the surface, the Bitcoin-led crypto space was feeling itself. There were Bitcoin Lamborghinis parked outside the Midtown venue, while an LA startup on the show floor was selling actual 18-karat cryptocurrency emblazoned jewelry and gold coins. Startups were advertising new initial coin offerings (ICOs) with dancing mascots.
The reality of how cryptocurrencies are evolving is far more nuanced. Panels delved into complex issues like the token economy, the mining boom, and advanced cryptography. Popular coins, from Ripple to ZCash, had a big presence at the show, and there was a lot of money to go around. Unicorn crypto startup Circle announced a massive $110 million funding round, a partnership with mining hardware giant Bitmain, and a Fiat-backed coin to connect US dollars to the Poloniex exchange.
This article originally appeared on PCMag.com.