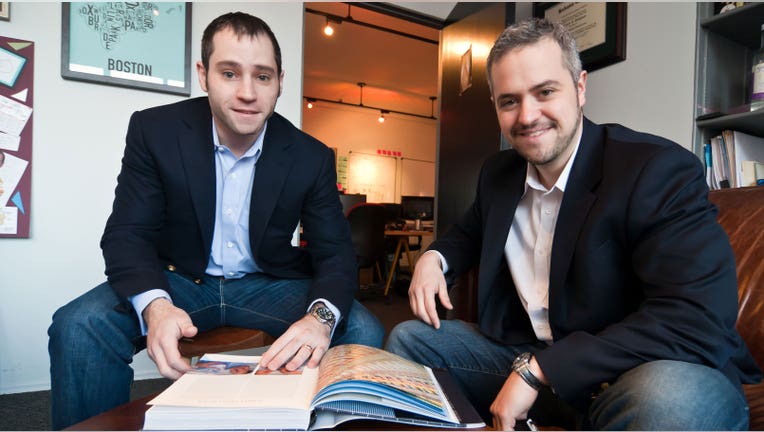 Know a good bronze sculptor?
How 'bout a skilled glassblower?
There's a reason you probably don't – but one website is trying to change that.
The site is called CustomMade.com and its goal is to make it easier for people to commission customized big-ticket items such as dining room tables, china cabinets and engagement rings.
College friends Michael Salguero and Seth Rosen started the company in 2009, leaving their jobs in real estate to pursue their vision of a marketplace where consumers and artisans of all kinds could easily connect. Call it an Etsy-meets-eBay, of sorts.
They launched the site that year under a subscription model, charging product makers an annual fee to be listed on the site. Last year, after raising $2.1 million in funding from Google Ventures and other investors, they instead decided to charge makers 7% to 10% per transaction. They expect to do $10 million in transactions this year.
Salguero says much of the momentum for custom-made goods stems from a broader trend of consumers wanting to know "the story" behind the items they buy. It's the same trend that's shown itself in the food world, where people have become more interested in community-supported agriculture, environmental responsibility and buying organic, he says.
"The idea of buying something from Asia and spending tons on the fuel to get it here and having no relationship with the person who made it – people don't want that anymore," he says.
On CustomMade, people describe the kind of piece they want made and interested product makers respond with proposals on how they'll make it. The spectrum of products runs the gamut – a user named Courtney from Wentzville, Mo., is looking for someone to make her a striped wooden butcher block countertop for a kitchen island in the range of $100 to $500. A user named Susan from Houston is looking for someone to create an engagement ring similar to something she saw online – but with some tweaks – and is willing to spend $7,500 for it.
The most expensive transaction in the site's history was a bathroom project commissioned for a casino to the tune of $250,000. The average transaction is about $1,300, says Salguero.
Users can choose whether or not they want their product to be made by a local producer or anyone in the U.S.  All communication and details of the transaction occur between the buyer and maker through the website, and progress of the project is tracked through sketches, photos and messages posted by the maker.
"The site provides a way to have a relationship with the person who's making it," says Salguero. "You really co-build this thing with the makers."
While it may seem like a big risk to commission top-dollar projects through a website, Salguero says the company puts its vendors through a 10-step vetting process to make sure they're of professional caliber. The company, which has 30 employees and is based in Cambridge, Mass., also has a maker curation team that handpicks makers through groups like the Society of North American Goldsmiths.
CustomMade guarantees each of the projects on its site, protecting customers against fraud and intervenes when a project fails to meet its agreed-upon expectations (i.e. – a piece is finished in nickel instead of bronze, etc.). The company does not protect against delivery problems, but requires that all makers insure the shipping of the item.
Salguero says the site has allowed small businesses and independent artisans to flourish by making them more visible to customers who have traditionally relied on personal referrals and the Yellow Pages for these sorts of projects.
Some makers have even landed pretty high-profile gigs. The team behind the George W. Bush Presidential Center, set to open next year in Dallas, commissioned two makers on CustomMade to create picture frames and busts of former presidents for the complex's full-scale replica of the Oval Office.
While much of the site's offerings fall into the furniture and jewelry categories, Salguero says the sky's the limit in terms of the kinds of products it will offer in the future.
"Our stated goal is to be custom-made for everything," he says.