Therapy Costly for the Stressed Average Joe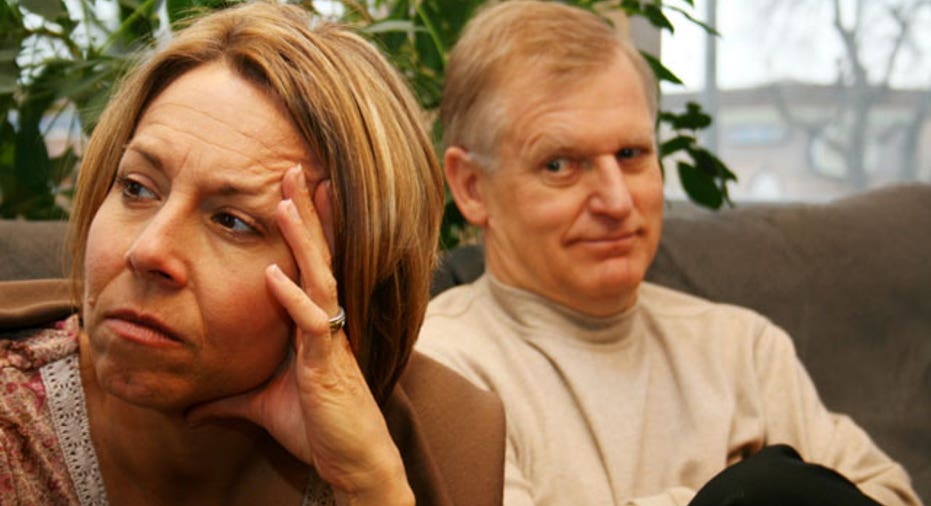 The news headlines generated after actress Catherine Zeta-Jones checked into a mental health facility recently are a reminder that celebrities aren't immune from the challenges of day-to-day living. But the rich and famous seldom have to worry about whether they can pay for treatment.
Zeta-Jones' problems surfaced after she spent many months supporting husband Michael Douglas' difficult struggle against cancer. After dealing with the stress, she decided to check into a mental health facility to treat a Bipolar II disorder, a spokesperson for the actress said.
Not all policies offer the type of inpatient treatment Zeta-Jones received, which typically is more intensive and costly than outpatient therapy. In fact, according to mental health professionals, getting proper treatment often depends on the quality of your health insurance plan.
"Even when outpatient therapy is covered, the co-pay can be too expensive for some clients," says Sheela Raja, a licensed clinical psychologist and an assistant professor at the University of Illinois at Chicago. "We have a long way to go to making mental health treatment accessible to the average person."
The First Hurdle: The Stigma
Mental health care professionals are encouraged when high-profile celebrities like Zeta-Jones discuss their need for mental health care. That's because it helps overcome the negative stereotypes that sometimes are associated with therapy.
"I think it definitely helps remove stigma when anyone publicly says they are seeking treatment," says Michigan psychologist and therapist Sally Palaian. "We're in a new era as a society where we're starting to normalize mental health issues."
Although attitudes are changing, there still are some patients who refuse to seek help for psychological problems, even when their health insurance coverage would pay their expenses, explains Raja. "There is still, unfortunately, a lot of stigma associated with seeking mental health care."
Uncertainty about how to pay for it, though, is more easily overcome.
"People do not plan on having mental health problems," says Tamara Walker, director of operations at Lasting Recovery, a treatment center for drug and alcohol addiction in San Diego. "When these things arise, all of a sudden they realize their policy does not cover it and they have nothing to lean on. They have to self-pay. An hour therapy session can cost between $90 and $250. If you are looking at psychiatry, an assessment can be $400 just for an hour to two hours."
The Second Hurdle: The Cost
Walker recommends thoroughly reading your insurance policy and asking for help if there is anything you don't understand. It is best to do this when you first select health insurance coverage, before you need to seek help for a mental health issue.
Insurance policy language will be confusing to consumers, Walker warns. "There is language and terminology the person who owns the policy will not be familiar with."
Ask if your policy would cover a counselor, a therapist, or even a stay at a mental health center.
It is common for therapists to urge inpatient treatment for people, even if their insurance coverage falls short, says Palaian. That's because it enables psychologists to offer intense treatment in a relatively short amount of time, "without the outside-world responsibilities infringing."
You May Have a Policy, But are You Covered?
Mental health problems are frequently related to drug and alcohol use. If you have health insurance coverage through your employer, it is likely that you have insurance for mental health and addiction issues. The problem is that the level of coverage can vary widely.
In addition, state laws governing mental health insurance coverage are inconsistent, says Walker.
The Council for Affordable Health Insurance says 42 states require coverage for mental health treatment.
According to the National Council of Legislatures, state laws may require that insurance customers be offered coverage for mental illness, substance abuse or a combination. However,choosing that option will likely result in higher premiums. State laws may also require that mental health benefits be equal to other medical benefits offered by the insurer.
Things beyond your control, such as a divorce or the loss of a loved one, can trigger severe mental health issues in persons who never experienced them before, Walker explains. "We don't count on those things, but they do happen."