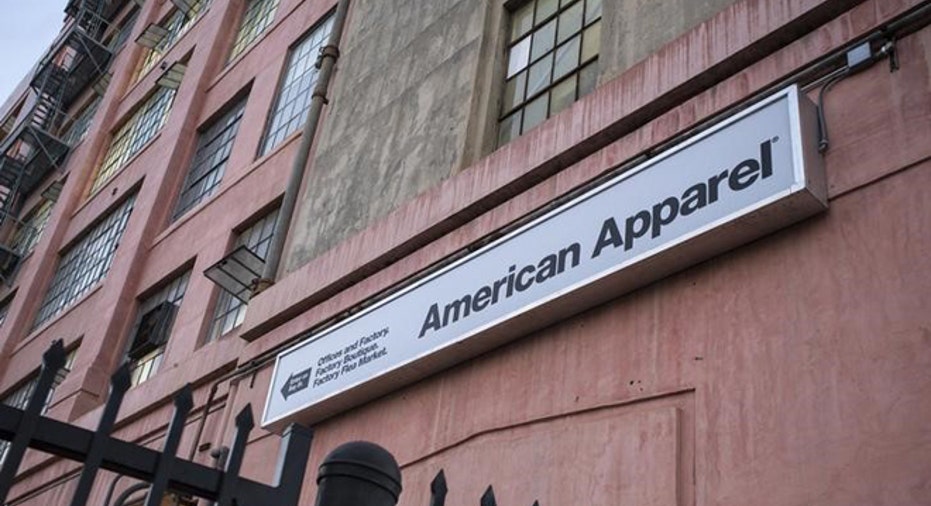 Santa Claus is juicing up his sled to bring nice big lumps of coal to all the chief executives who've been naughty this year, and you know what that means. It's time for my annual worst CEOs list.
Before we take that deep dive into the dark depths of dysfunctional executives, plunging share prices and bloody red ink, I wanted to say a few words about a couple of CEOs that didn't quite make the list this year, although there's always 2015.
First, I'm not too pleased with Netflix (NASDAQ:NFLX) founder Reed Hastings. This is becoming a regular thing (he narrowly missed the list last year, as well). Besides continuing to fool investors into believing subscriptions matter but fundamentals don't, he fanned net neutrality flames which may result in the Internet being regulated by the FCC. Tisk, tisk.
Meanwhile Santa caught  Coca-Cola (NYSE:KO) CEO Muhtar Kent drinking copious amounts of his own Kool-Aid. While Coke and Diet Coke continue to fizzle amid declining global demand for carbonated drinks, Kent is doubling down on Coke instead of diversifying like rival PepsiCo. And his board pushed an excessive executive pay package in spite of lackluster performance. Neither move was very bright, if you ask me.
Without further ado, here's this year's list, counting down from …
#7 Jeff Bezos, Chairman and CEO, Amazon.com
For all his glory as a dot-com era survivor, for all his e-book Kindle clout, for all his fascination with delivery drones, the colonization of space, and the Washington Post, the cracks in the Amazon.com (NASDAQ:AMZN) founder's billion dollar armor are finally starting to show. Even after coming up with original content, squeezing Hachette and other publishers to their squealing point, and launching Fire TV and Fire Phone, Amazon is officially in the red, the stock is down 23% and investors are looking to jump ship to Alibaba.
#6 Dick Costolo, CEO, Twitter
The public markets are no place for a company struggling to figure out its product strategy and business model, but that decision rests squarely on Costolo's shoulders. The former comedian has turned over most of his management team and floated one strategy after another trying to make Twitter (NYSE:TWTR) more engaging to a broader audience and prop up its slowing user growth, to no avail. Mobile ad revenues are on the rise but Google and Facebook continue to dominate. The stock is down about 40% this year.
#5 Paul Ricci, Chairman and CEO, Nuance Communications
Despite having acquired all his competitors and now having an effective monopoly on the voice recognition technology used in smartphone, healthcare, customer service, and a broad array of other applications, Nuance's (NASDAQ:NUAN) long-time CEO still can't seem to figure out how to make money or organically grow the business. The stock is trading near five-year lows and this is Ricci's second consecutive year on the list.
#4 Eddie Lampert, Chairman and CEO, Sears Holdings
Another repeat offender, the man who engineered Kmart's disastrous merger with Sears continues to demonstrate why hedge-fund managers should never run companies: it's a lot easier to second guess them than it is to actually be in the hot seat. Sears (NASDAQ:SHLD) closed another 200 stores this year amid chronic multi-year sales declines and mounting losses. The stock is down 25% this year.
#3 Dov Charney, former CEO, American Apparel 
If it looks like a duck, walks like a duck, and quacks like a duck, it's probably a duck. After a decade of self-destructive behavior, sexual harassment suits, and discrimination claims that finally began to affect the company's results, the board actually grew a pair and terminated American Apparel's (NYSEMKT:APP) now infamous founder. It really should not have taken that long.
#2 Kazuo Hirai, CEO, Sony Corp.
Despite vows to finally shake things up and turn around the flailing entertainment company, Hirai seems to be far more consumed with micromanaging scenes of controversial action-comedy films than doing anything transformative with Sony (NYSE:SNE). The former consumer electronics giant is relegated to making PlayStations, kowtowing to North Korean hackers, and still losing plenty of yen.
#1 Mary Barra, CEO, General Motors
Barra's first year as chief executive of the nation's top automaker has been a disaster. She may not have been CEO when the deadly ignition switch defect scandal occurred, but as executive VP of product development and supply chain, her hands are anything but clean in one of the most corrupt corporate cover-ups I've ever seen.
Meanwhile telling Congress that GM's (NYSE:GM) culture has changed was ludicrous. Had it not been for a lawsuit involving a woman who died in a 2009 Chevy Cobalt accident, the fatal safety flaw might never have come to light. GM was essentially dragged kicking and screaming into recalling millions of vehicles. Shares of GM are down 19% year-to-date.
I hope Barra has an enormous stocking hanging from her fireplace; I just saw Santa load a gargantuan lump of coal onto his sled … with her name on it.