The Weinstein Co. explores possible sale as experts warn it won't survive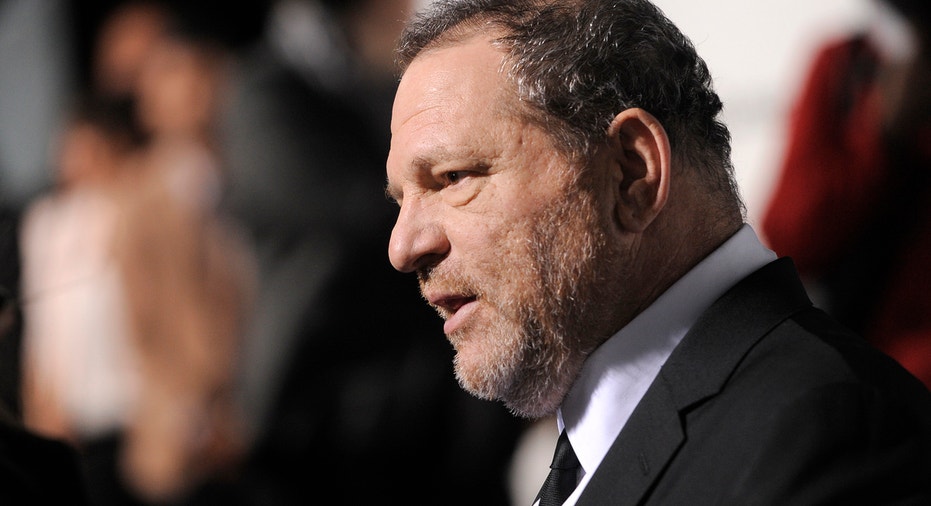 While the sexual harassment accusations continue to mount against disgraced movie mogul Harvey Weinstein with new victims emerging daily, the focus has now shifted on whether or not the company he co-founded with his brother, Bob, will be able to survive the firestorm of allegations with many experts warning that is it unlikely.
The Wall Street Journal reported Friday that the company is already exploring a sale or a shutdown and is unlikely to continue as an independent entity, a person closed to the company said. The outlet added that there were already a handful of interested buyers.
The news comes after both Goldman Sachs (NYSE:GS) and Amazon (NASDAQ:AMZN) announced early Friday that they were exploring options to sever ties with the company even after the board ousted Weinstein on Sunday.
"For production companies including Amazon, the fallout is just starting. Harvey Weinstein will be forever remembered as the next Bill Cosby. For a company already past its luster, already struggling to produce commercial hits, supporters and contracts will be almost impossible to find," Richard Levick, Esq., Chairman and CEO of LEVICK, a public relations and strategic communications firm, told FOX Business.
Instead, Levick said TWC will only be looked at as a "target" and a "symbol of a dying Hollywood culture" going forward.
"Who would take their calls?" he said.
According to multiple reports, The Weinstein Company, which was founded in 2005, was hoping a name change would help distance itself from the scandal. The change was planned for the upcoming awards season.
Earlier this week, the board of directors, who fired Weinstein, released a strongly worded statement, that said they "are shocked and dismayed by the recently emerged allegations," and the news comes as an "utter surprise."
Yet, according to TMZ, Weinstein's 2015 employment contract, had a clause that said "if he gets sued for 'sexual harassment' or any other 'misconduct' that results in a settlement or judgment against TWC, all Weinstein has to do is pay what the company's out, along with a fine, and he's in the clear."
Sallie Hofmeister, a spokesperson for TWC, told FOX Business that the company has no comment on whether or not the clause existed.
"Based on the information revealed to date, it is unlikely that the Weinstein Company will survive this crisis under their current name or a new name. The Weinstein Company did not respond appropriately to serious allegations of sexual harassment over a multiple year period, and now they have completely lost their stakeholder confidence and their company reputation," Linda Welter, CEO of the Caliber Group, told FOX Business.
Welter added that when a majority celebrities, investors, vendors and the public all lose confidence in your company, it is like a "perfect storm that will lead to disaster."
Eric Schiffer, CEO of Reputation Management Consultants said he believes the company is going to blow up like a "death star."
"It will be bought or sold off in parts," he said.
Kris Ruby, branding expert and President of Ruby Media Group, said at this point, the damage may be insurmountable for TWC and it will need a lot more than a new name and a rebrand to repair the damage that has been done.
Rob Frankel, branding strategist and expert at Frankel & Anderson in Los Angeles agreed that name change isn't going to help them start over.
"More than a decade after the Enron scandal, people still introduce Accenture as 'the old Arthur Andersen Company,'" he said. But adds that despite all the drama he doesn't believe the company is over.
Karen Post, author of the book "Brand turnaround," also compares TWC to Arthur Andersen after the Enron meltdown and said the best course of action going forward is a complete makeover, including leadership.
"It may be best to fade away that company brand and come back with new leadership, [a] new name and new rules of conduct," she said