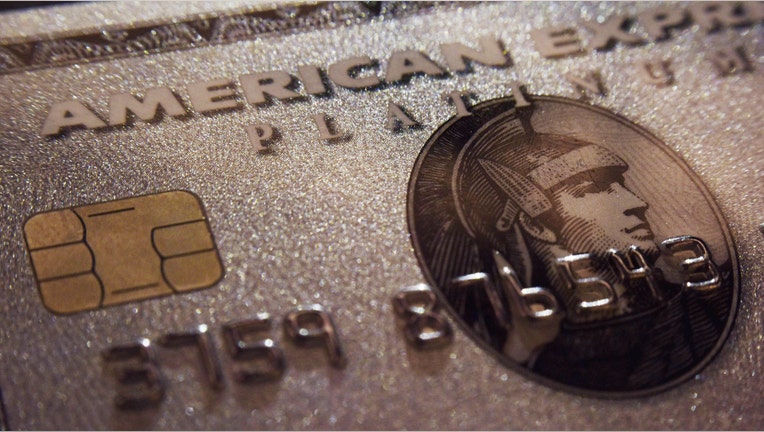 For years, the American Express Platinum Card has provided a wide range of travel benefits and luxury perks to its cardholders. But recently, there's been increased competition from travel-centric credit cards entering the game or increasing their benefits to take some of American Express' market share.
One of the biggest new players is the Chase Sapphire Reserve (you can read our full review here), which has been popular for its extensive travel perks.
Presumably to compete, American Express is expanding its benefits, offering a wider range of rewards that kick in March 30. So how does it stack up to the Chase Sapphire Reserve? Here we compare each card so you can decide which one is best for jet-setters.
Earning & Redeeming Points
Both cards earn points as they are used. Users can redeem points for gift cards, merchandise or travel.
With the Platinum Card's newly enhanced features, cardholders earn five points for every dollar spent on airfare and eligible hotels using the American Express Travel platform (they can also book directly with the airline). That's on top of the existing two points per dollar spent on other eligible travel purchases and one point per dollar spent on everything else. American Express offers a bonus 75,000 points if you spend $5,000 during the first three months after receiving the card.
The Chase Sapphire Reserve card earns three points per dollar spent on travel and restaurants and one point per dollar spent on everything else. Chase offers 50,000 bonus points when you spend $4,000 in the first three months. On top of that, you get 50% additional value when you redeem your points for travel.
Travel Perks Included
American Express has enhanced its already extensive travel benefits.
The card will now come with $200 in annual Uber credits, earned by linking the card to your Uber account. The Global Lounge Collection has expanded, and cardholders get access to more than 1,000 airport lounges in 120 countries, including the luxury Centurion Lounge. There's also a new Global Dining Collection, which provides exclusive reserved seating at culinary events hosted by world-renowned chefs. The By Invitation Only program has also grown to include more exclusive experiences like access to the Grand Prix de Monaco and trips to French wine country.
The Platinum Card's existing benefits were already impressive. American Express offers a $200 annual credit for airline fees such as checked bags or in-flight meals and a $100 credit toward a Global Entry or TSA PreCheck application. Cardholders get competitive hotel rates and benefits (according to American Express, worth an average $550 annual value) and a complimentary room upgrade and $75 hotel credit when cardholders book two consecutive nights at a hotel through American Express Travel. Cardholders can also get VIP status with Starwood and Hilton hotels and select rental car agencies.
Chase's existing travel features include $300 in annual statement credits for travel purchases and $100 for Global Entry or TSA PreCheck applications. Plus, cardholders get access to more than 900 airport lounges and special car rental privileges. Cardholders also receive benefits at The Luxury Hotel & Resort Collection properties.
Both cards come with concierge services that can assist with travel bookings, dining reservations, entertainment and sporting events. Each card also provides many travel perks standard, including car rental protection, trip cancellation protection and no foreign transaction fees.
Heavy Metal Card Design
American Express is upgrading the Platinum Card to a new metal design. The Chase Sapphire Reserve already came in a "hand-crafted embedded metal" design.
The Cost
The new Platinum Card also comes with a new annual fee of $550 — a $100 increase. It's also not technically a credit card as cardholders are expected to pay their balance in full each month. As a result, there are no interest charges. (We explain the difference between a charge card and a credit card here.)
The Chase Sapphire Reserve's annual fee is $450, and has an annual percentage rate (APR) of 16.49% to 23.49%.
How They Stack Up
Both cards have strong signup bonuses, and the Platinum Card's five points policy is tempting, but the Chase Sapphire Reserve likely has the best long-term point value. Cardholders earn triple points on dining, and most cardholders will likely dine out more than they fly. In addition, redeeming points for travel through Chase gets you a bonus 50% value for every point.
As for travel perks, results are mixed. The Platinum Card's $200 travel credits only apply to airline fees, while Chase's $300 credit can be applied to any travel cost. The Platinum Card's Uber credit is nice, but only if you use Uber. However, the Platinum Card gives access to exclusive dining and travel experiences that Chase doesn't provide.
Another major consideration that you must pay the Platinum Card's balance in full each month. If you need the ability to carry a balance, the Chase Sapphire Reserve offers that option. (Carrying a balance is, of course, an expensive option, with that APR between 16.49% and 23.49%.)
In the end, the better card depends on how you plan to use it. The Platinum Card may be worth the price if you can pay your balance off each month, if you want access to private exclusive events and travel and if you ride Uber frequently. If you want a simpler, more practical credit card that still provides big travel perks, the Chase Sapphire Reserve may be the way to go.
You'll need a strong credit score to qualify for either card. Before you apply, you can check two of your scores free, updated every 14 days, on Credit.com.
Note: It's important to remember that interest rates, fees and terms for credit cards, loans and other financial products frequently change. As a result, rates, fees and terms for credit cards, loans and other financial products cited in these articles may have changed since the date of publication. Please be sure to verify current rates, fees and terms with credit card issuers, banks or other financial institutions directly.
More from Credit.com
This article originally appeared on Credit.com.
Brian Acton is a freelance writer and contributor at Credit.com. Several years ago, as he worked to pay down debt and purchase a home, Brian became interested in personal finance and credit. He has been covering these topics ever since. Brian has a BA in History from Salisbury University and an MBA from UMUC. He lives in Maryland with his wife and two dogs.