The Truth About Bartending School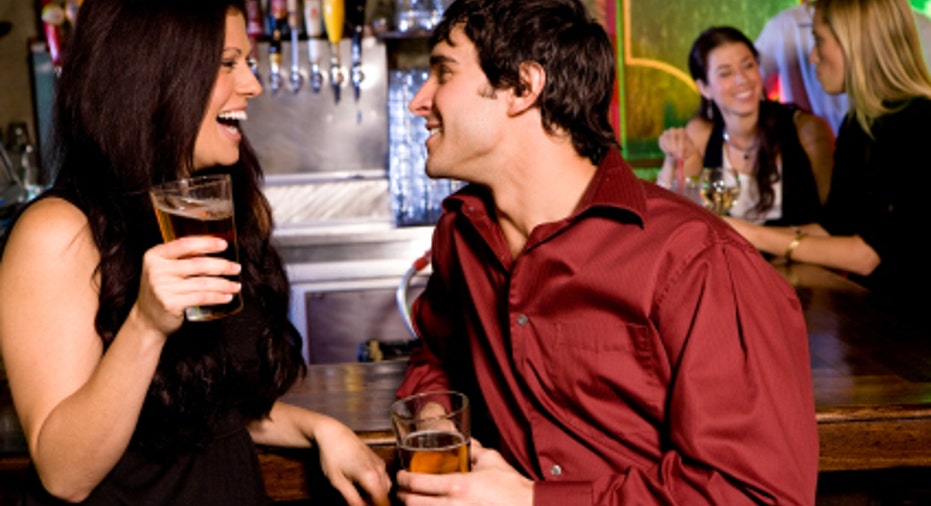 Whether you're simply looking to entertain friends at a cocktail party or you're seeking a complete career change, bartending can be a unique and profitable option. Although it may sound like fun, experts say it's not an easy job, and bartending schools across the country boast that the skills they teach are essential to success behind the bar.
Because licensing and diploma requirements for bartenders vary from state to state, it's impossible to say whether or not a certificate from an accredited bartending program is a prerequisite for employment. Some bars simply rely on good old-fashioned experience when making a new hire.
At rooftop hotspot 230 Fifth, a penthouse lounge in New York City, Director of Operations Sal Rozenberg says that he doesn't consider recent bartending school graduates—only those with experience.
"We don't require [a diploma], we look at experience," says Rozenberg. "With that said, if you have the certificate and you have the right experience, great."
Because 230 Fifth is a "high-volume" bar that serves as many as 5,000 patrons on a weekend night and up to 1.3 million in a given year, Rozenberg says that recent grads need not apply.
"It's not just about knowledge of ingredients and how to make a drink," he says. "People have to pour fast and act professional at all times and that only comes with years on the job."
With that said, Rozenberg admits that if his bar was smaller and less of a hotspot, he would be happy to give a recent grad a chance, as he was once in that position himself.
"It's great to have the background. Bartending school taught me the basics and it helped me get my first job," Rozenberg says. "You just have to make sure that it's not just a crash course and you walk away unable to remember any of the drinks you were taught."
Rozenberg recommends that anyone interested in bartending school should look at programs that are 40 hours or longer. Only 40-hour courses are certified by a state's board of education or by a state's board of vocational or postsecondary education.
ABC Bartending, the largest bartending school in the U.S., offers certification in nine states and 30 cities nationwide. CEO Tony Sylvester says that prospective students should look out for any bartending schools that claim to offer diplomas in less than 40 hours or "guaranteed" jobs.
"If it sounds too good to be true, it probably is," says Sylvester, who founded his school 35 years ago. "Anytime someone guarantees you a job, hang up the phone and call the FBI. You're being robbed.  They will guarantee you anything to get your money."
In addition to drink-making skills, an ABC diploma offers students job placement services including resume writing, interview techniques and an opportunity to take free "refresher" courses when desired. The complete course costs $495. Sylvester says although having a diploma is great, most bars hire based on first impression and availability.
"Bars are going to hire based on whether or not they need someone, not whether or not you have training," he says. "If you go in for an interview and make a bad impression, you're not getting hired no matter what kind of certification you have."
One of the best things about bartending school is that it's a relatively short process, says Sylvester.
"Few schools can offer you a whole new occupation in 40 hours," he says. "If you wanted to go to beauty school, you'd be looking at 1600 hours plus passing a state board exam, but with this, there's no exam, your diploma is all you need."
The National Association of Bartenders in New York offers a "Bartending Bootcamp," a 12-hour course that is not recognized by state boards. Spokesperson Stephany Douglin says that the Association's course offers the basics, but that there are no written exams. The course costs $195, but Douglin says the company frequently runs half-off promotions, bringing the cost down to $99.
"Most people we see are looking to do bartending as a side job," Douglin says. "With the down economy, people are looking for extra income, and this is something they find exciting. Our training is completely hands-on and it can really help people get their foot in the door."
Even more important than training behind the bar may be the bartender's "personality profile," Douglin says, pointing to the fact that a girl who doesn't know anything about sports probably shouldn't apply for a job at a sports bar.
"You can be the hottest girl in the world, but if you don't like baseball, what's the point?" she says.
When asked to compare the Bartender Bootcamp to a board-recognized program, Douglin said that the Bootcamp it's all about a fun, interactive experience—not tests.
"When a patron comes up to the bar and asks you to make them a drink, they don't ask you to write down a list of ingredients in their drink. They want you to make them the drink," she says.
These days, for any bartender -- regardless of training -- the atmosphere is a competitive one, says Darrell  Autrey, a former manager of bars nationwide and owner of bar consultancy Bowties and Shirtsleeves Consulting.
"It's more competitive out there because a lot of people are looking," says Autrey. "A lot of folks aren't making as much as they were, their investments aren't what they were, or they're underwater in their mortgage. You've got more people competing for fewer jobs."
Although bartending school will never be the "one and only" factor that a bar considers when making a hire, Autrey says that it can provide prospective bartenders with a little "added something."
"For some people, the training they receive in school is just what they need to get that competitive edge," he says.