The Skinny on Checking Accounts for Teens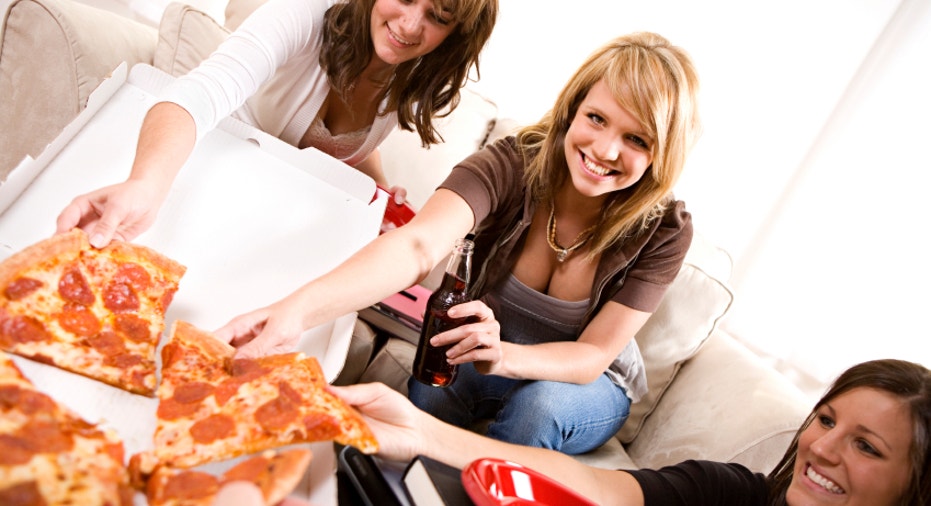 Many banks are so eager to sign up teenagers as new customers that they've introduced special starter checking accounts specifically for these young people.
A teen checking account can be a good choice, says Luke Reynolds, chief of outreach and program development for the Division of Depositor and Consumer Protection at the Federal Deposit Insurance Corp.
"If a consumer is receiving income and paying bills, he probably wants to open up a checking account so he doesn't pay the enormous fees that unbanked and underbanked people pay," Reynolds says. Before a teen opens a checking account, he or she should first consider these points.
Fees, Balances and Overdrafts
Teen checking accounts typically offer reduced fees and a low or even no minimum-balance requirement, Reynolds says. But he adds that a teen still needs to do some research to find a checking account that best meets his or her needs.
"They need to look at the fee schedule and think about how they're going to be using the account," he says. "They should shop around for products that a particular institution offers but then compare that to what other banks in the community are offering."
Once the checking account is open, teens need to keep track of their balances because not all transactions will post immediately to the account.
"The balance that's showing as available through online banking may be greater than is actually available," Reynolds says.
Writing a check, making a debit purchase or withdrawing cash in excess of the balance can result in big fees, especially if the teen agrees to let the bank cover any overdrafts.
"Before they opt in to fee-based overdrafts, they really need to think: 'Do I want to pay maybe $25 to $30 for spending money I don't have in my account?'" Reynolds says. And even if you opt in, you still need to watch your balance.
Teens have multiple ways to keep track of their balances -- a paper register, online banking website, electronic apps and text alerts are good options, says Erin Constantine, senior vice president at Wells Fargo Bank in Concord, Calif. Most teens already feel comfortable with websites, apps and text messages, so they might prefer those methods to a paper register.
The technology can help teens keep track of their checking account balance and help them succeed financially, she says.
Keep it Secret and Safe
Teens also should be careful to keep their checks, debit cards, passwords, personal identification numbers, or PINs, and account statements safeguarded and confidential, says Paul Golden, a spokesman at the National Endowment for Financial Education, a nonprofit organization that promotes financial literacy in Denver.
"If anyone sends you an email or calls you to verify anything in a bank account, do not give them the information," he says.
Caution is especially important in public places, such as a swimming pool or gym, where the teen's belongings might be accessible to others, Reynolds says.
"You have to be comfortable that someone can't easily get access to your (debit or ATM) card," he says.
Parental Oversight
Parents who wonder whether their teen is ready to handle the responsibility of a checking account need to balance two criteria. On the one hand, Golden says it's important for teens to be involved in the banking system, so they won't get caught up in check cashing and other high-cost financial services. On the other hand, teens need to be able to understand needs versus wants and other basic money-management concepts before they're ready to have a checking account.
"It's critical for parents to be involved through the whole process, making sure the kids have the fundamental concepts down before they go into the bank and (to be) really active once they open the account," he says.
Banks make all this education and oversight easier by requiring that a parent or other adult family member be a co-signer on the teen's checking account, Constantine says.
"The idea is that it's a partnership between the teen and the parent or guardian, or whoever is on the account, and the bank to help them learn how to manage the account," Constantine says. "It's a lifelong skill. They're going to need to understand how to manage their money and their accounts."