The Santa Index: Santa's Duties Worth $132,950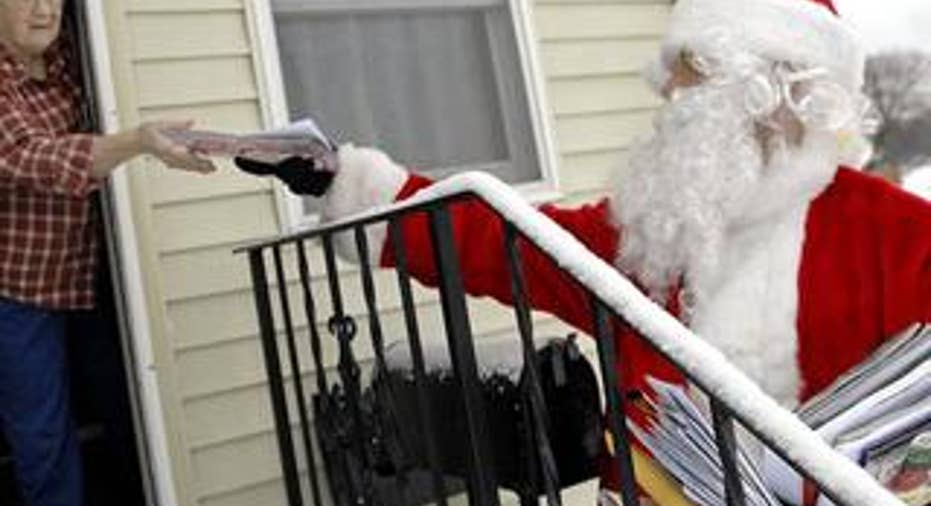 Manufacturing executive, sleigh pilot, labor negotiator, compulsive list checker and fulfiller of children's dreams, Santa Claus has no peers when it comes to juggling diverse duties at his North Pole headquarters.
The man who sees you when you're sleeping and knows when you're awake should be earning a well-deserved six figures, according to our analysis of wage data from the Bureau of Labor Statistics (BLS). We took a look at the tasks for which Santa is best known and calculated what it would cost to hire others to accomplish them. (See the full list of occupations and compensation below.)
This year, the value of Old St. Nick's work is $132,950.
Highlights of his duties and corresponding BLS wages include:
As a "manufacturing executive" he designs, develops, tests and evaluates systems for managing industrial production processes. That covers everything from carving nutcrackers to creating curly haired dolls that cuddle and coo. Hourly pay and days of work per year (364) bring his pay for this task alone to about $109,841.
Fifteen days of professional shopping (for toys that elves can't make) at a cost of $2,388.
Add in 14 days of professional wrapping and Santa's annual pay rises by another $1,786.
Finding someone else to read children's letters would cost $1,656 annually, under BLS guidelines.
His retail store visits to meet with children would cost another $2,648.
Giving him credit for all the list checking he does -- and remember, he's checking 'em twice -- we added in a conservative $510.
Factor in his labor negotiation skills with those troublesome elves and Santa clears another $5,074 annually.
Who's naughty and nice? Factor in another $690 as private investigator.   
Even if you're someone who's destined to get a lump of coal in your stocking, you have to admit that getting Santa's services at an annual salary of just under $133,000 is an incredible bargain.
The original article can be found at Insure.com:The Santa Index: Santa's duties worth $132,950