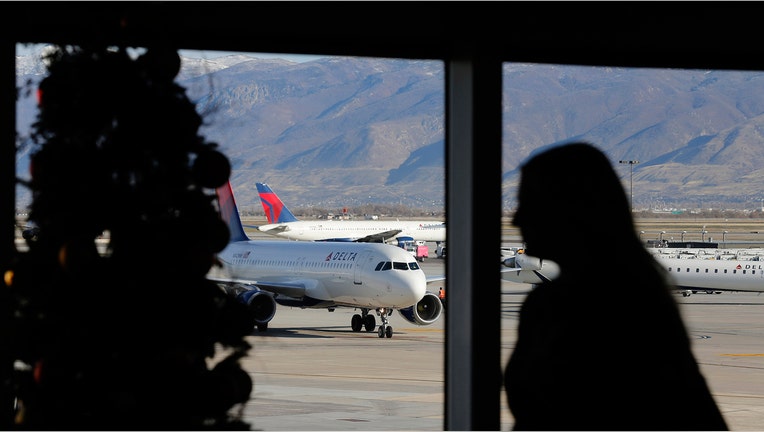 The clock is ticking.  If you still haven't booked a flight to your Thanksgiving day destination, the rush is on to get a good deal.
Airfare typically starts to spike about two weeks before Thanksgiving.  The closer to the big day, the higher the ticket price.  A round-trip ticket that costs $350 one month before Thanksgiving, can soar to well over $500 if you book a couple of days before the holiday.  So if you still need a flight, act fast!
Airlines are managing capacity well this year and that is causing flights to book up quickly.  It is also playing a role in price according to Patrick Surry, analyst at airfare research firm Hopper.  He says "don't expect to find a large number of last-minute airfare bargains.  There just aren't a lot of empty seats."
The good news is there are ways to find lower airfare prices.
Timing 
Aside from booking right away, Surry says have some flexibility on dates.  For example, consider flying on Thanksgiving day. It may offer the lowest fares and the fewest crowds.   Travelers can depart in the morning, arrive to their destinations in time for Thanksgiving dinner and the move could save up to 30 percent on airfare.  On the return trip, Surry says don't follow the pack.  The most popular and expensive travel day is the Sunday after Thanksgiving.  Instead, opt for a return trip on Saturday, Monday or Tuesday to get a better deal.
Destination Matters 
Where you go makes a difference in price too.  Destinations with strong demand and not a lot of airline competition are seeing a big premium in Thanksgiving fares.  The biggest "Thanksgiving premium" this year is in Dallas, Miami and Trenton.  In the case of Trenton, it is a small airport that operates Frontier flights to/from cities including Charlotte, Detroit and Raleigh.  If that's your airport, you don't have many choices so get ready to pay up.  Round-trip airfare for Thanksgiving is up about 170% on average compared to airfare booked at the start of fall.
Thanksgiving Premium 
On the flip-side, there are destinations that aren't as popular and have lots of airline competition.  Analysts say this is where you can find better deals.   This year, destinations with the lowest "Thanksgiving premium" include San Antonio, Honolulu and Newark.  So if your Thanksgiving destination is in the New York City area, a lower cost alternative may be to fly into Newark rather than JFK.
Thanksgiving is one of the most expensive times to travel but consumers are seeing lower airfare prices this year.  For November and December, Hopper expects airfare on average to be 16 percent cheaper this year versus last year.   "Airlines are reporting record profits helped by lower fuel prices and consumers are able to fly for less.  It's definitely a good time to fly and we expect to see strong demand,"  Surry says.
It's estimated 25.3 million passengers will fly in the U.S. this Thanksgiving, up three percent from last year according to the airline industry trade group Airlines for America.
As for looking ahead to the December holidays, analysts say book early to save on airfare. Prices typically edge up at least $2.00 per day leading up to the holidays.