The Right Way to Rehearse for a Job Interview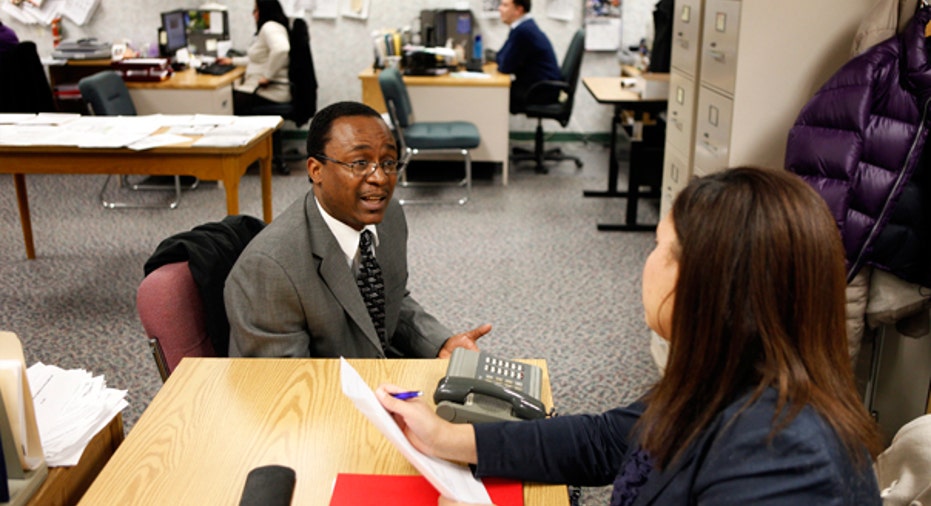 Practice makes perfect, particularly when it comes to the job interview.
Nobody wants their responses to sound canned during an interview, but they also don't want to fumble over questions, which is why career experts say it's important to rehearse ahead of time. That doesn't mean you have to memorize your answers to every imaginable interview question, but you do want to be able to talk about your skills and work experience without tripping up.
"Your goal isn't to develop pat, ready answers to every question," says Sue Campbell, owner of 1-Writer.com, a career strategist company. "The goal in doing mock interviews is to raise your confidence level, to familiarize you to the interview process, and to develop an ease that will enable you to manage this type of situation to the best of your abilities so that you and what you bring to the table can really shine."
According to career experts the first step in practicing for a job interview is to find someone to rehearse with. Your spouse or friends are options, but ideally you want to use someone in your professional network who has knowledge about the type of position you are interviewing for. You also want someone that will give you unbiased, constructive criticism. "You want to rehearse with someone who will give you objective feedback about how you are coming across and can give you pointers on things you need to work on," says Pamela Skillings, co-founder of Skillful Communications.
If you can't find someone to practice with, career experts say to record yourself on your computer, tablet or smartphone to identify any aspects of your behavior, verbal skills and body language that need improvement. If you don't want to record yourself, at the very least, practice in front of a mirror.
How you practice interviewing also matters. According to career experts you want to make it as real as possible, which means you should dress as if you were going on the interview and act as if the person interviewing you is the real deal. Campbell suggests holding the mock interviews in an unfamiliar place at a preset time. "You need to come prepared with resume and references, and to negotiate salary, if necessary. Whatever you find to be the most difficult aspects of an interviewer situation should be touched on during the mock interview," she says.
While there isn't a set rule in terms of how many mock interviews you have to hold, career experts say it's a good idea to practice until you reach your comfort level. Don't overdo it, even if you have a big interview coming up. Yes, you want to prepare, but you also don't want to come off too polished or disingenuous.
Once your mock interview is over, Campbell says to have your "interviewer" provide feedback on everything from whether or not you appeared nervous to whether or not you dressed appropriately. Since some initial interviews are conducted over the phone, Campbell says to hold at least one mock interview via phone.
If you don't or can't rehearse for an upcoming interview, another way to prepare is to network with people that are doing the type of job you want and asking them for a few minutes of their time, whether it's a lunch date or a quick meeting over a cup over coffee. By meeting with people in a similar position or at a company you would like to work at, you can gleam information about the skills, experience and training they look for in potential candidates, says Campbell.
Before you start practicing, it's a good idea to scour the Internet to come up with a list of interview questions. Websites like Glassdoor provide sample interview questions from a broad range of companies. Many companies also put up examples of the type of interview questions they ask, making it extremely easy for job seekers to prepare. Another option, according to Susan Ruhl, a managing partner at OI Partners – Innovative Career Consulting in Denver is to think of three to five stories from each of your past jobs about challenges you've faced, actions you took to overcome those challenges and the result of those actions. "When someone asks you on a behavioral interview tell me about a time you didn't meet a deadline, you'll have stories in your head," says Ruhl. "You won't struggle to find the story to tell."
Read More from GlassDoor
4 Ways To Recruit Recent College Grads
How To Have A More Meaningful Career