The Return of Lower Down Payments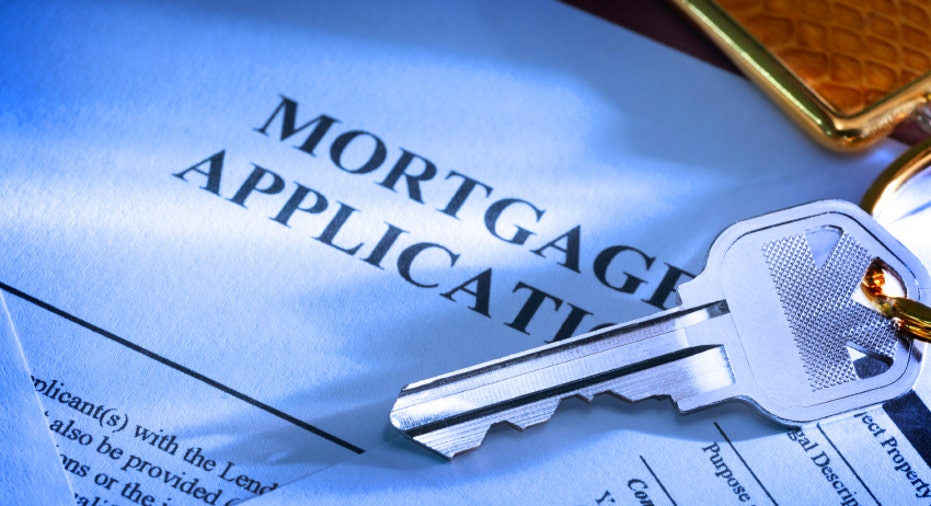 Mortgages with low down payments are returning, making it easier for cash-strapped homebuyers to make the leap. As of May 1, the average down payment has dropped 9.4% in two years, according to Megan Greuling, a spokesperson at LendingTree.com.
"Borrowers with small down payments have more options now, and options that are more affordable," says Erin Lantz, director of Zillow Mortgage Marketplace.
"The availability of lower down payments had been increasing for several years, but the trend certainly accelerated when the FHA started raising premiums last year," says Guy Cecala, publisher of Inside Mortgage Finance.
The game is changing
When standards tightened following the downturn, FHA loans were the only game in town for buyers with low down payments. "The whole housing market was on its knees then and most mortgage companies were struggling to survive. Conventional mortgage companies couldn't offer any products in the high LTV ratio which should be their bread and butter," says Cecala.
Compare Mortgage Rates in Your Area
But now, the game is changing, and not just for cash-strapped or first-time homebuyers. "Improvements in the entire lending industry are happening," says Lantz. "The environment is changing from the extreme credit tightening when the bubble burst." Indeed, the number of lenders offering conventional loans with down payments of 5% to 10% is twice what it was two years ago, she says.
Through the first four months of the year, 73% of all down payments on conforming 30-year fixed-rate loans were less than 20%, and almost 40% were between 5% and 10%, according to Greuling.
Increased activity means lower down payments
Property values are up while mortgage rates are still quite low. "Essentially what is happening is not so much consumers desiring to put less down, but that more lenders are more willing," says Doug Lebda, CEO at LendingTree.com.
"We are coming back to a normalized market," he says. "I don't think the pendulum will swing back to 2007 -- but to where borrowers who were previously denied are now able to access these historically low mortgage rates."
Property values have increased 9.3% over the last year, according to S&P/Case-Shiller, and existing-home prices show 13 consecutive months of year-over-year increases, according to the NAR.
Buyers once again have to compete to clinch the deal.
Paul Reid, a Redfin real estate broker who recently sold his home in Orange County, Calif., received 20 offers, most of which were from buyers intending to put 10% down or less, and all the bids were above his asking price.
"For the American homebuyer, credit is getting easier and interest rates are still extremely low," Reid said in an email. "Small lenders and credit unions are making loans for 3.5% to 10% down for the first time in years."
Attracting home buyers
Lower down payments are a way for the lenders to stand out among their competitors.
"As the credit crunch is easing, lenders are more comfortable with mortgage-market risk and, equally important, they are looking to increase business in a market where interest rates are probably going to rise," says Cecala. "We have a pretty plain vanilla mortgage market. All lenders are offering pretty much the same product. So to differentiate themselves, some lenders will say, 'We're willing to do 5% down on conventional loans.'"
The winding down of the refinance boom also plays a role, said Reid. "Now that most people who can refinance have done it, the banks need a new batch of customers. And private mortgage insurers, notoriously strict after the bubble burst, are starting to loosen up their standards."
"We are not returning to the very easy credit days that we saw in 2007," says Lantz. "Yes, we are seeing an uptick in credit availability, but I wouldn't want to imply that we are returning to the frenzy. This is incremental loosening."
The strategy remains a balancing act for lenders across the country. While down payment standards seem to be easing the most in markets which are rapidly improving, requirements are not loosening straight across the board. Rather, standards are shifting so that if one guideline is stricter -- a higher credit score, for example -- another one can be adjusted, in this case the down payment.
Experts agree: It's the busy spring home buying season, and lower down payments are returning just in time. Homebuyers can utilize a mortgage payment calculator to see how different size down payments will ultimately affect how much they pay each month.
The original article can be found at HSH.com:The return of lower down payments