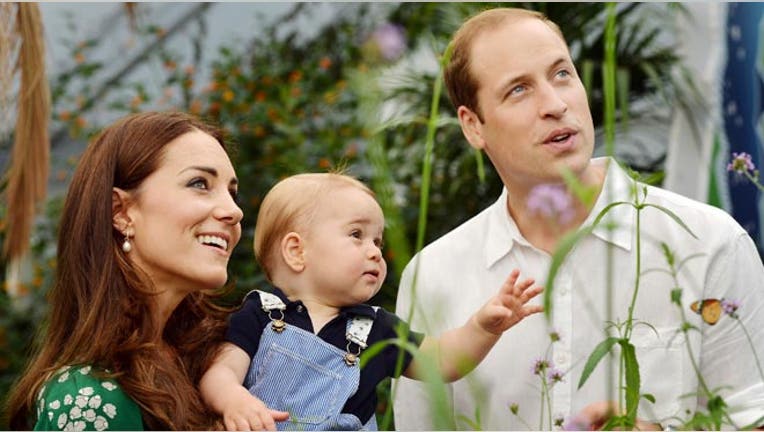 The royal baby craze is back. Well, kind of. In case you didn't know—the Duke and Duchess of Cambridge are weeks away from having their second child—whose gender is still unknown.  But, the big question is—how will the media coverage and retail sales compare to their first born?
Like big brother George, who was born 21 months ago, Baby Number Two will be born at St. Mary's Hospital in Paddington, West London—but things will be a lot different this time around.
"When Prince George was born, it was a free for all. Every reporter, network, and photographer was camped outside. People were out there three and a half weeks out.  It was disrupting to the hospital," said Dickie Arbiter, a Royal Commentator and former Press Secretary to the Queen.
Unlike George's birth, the media will not be allowed to wait outside the Lindo Wing until Kate actually goes in labor. In 2013, they coined it the "Great Kate Wait," when media outlets stationed themselves outside the hospital for up to a month before the Duchess gave birth. The hospital has already started setting up barriers and press pens and plans to remove anyone who tries to show up before Kate does.
Though most things will stay the same for Baby Number Two's birth—the biggest question will be if she's a girl.
"If it's a girl, it will change things. She will essentially have the "Kate effect" and everything she wears will create buzz," said Joshua Bamfield, Director of the Centre of Retail Research based in Nottingham, UK.
Bamfield's team provides expert retail analysis in Britain and Europe. He says retail estimates for the newest royal to be about $70 million pounds (roughly $103 million dollars) while Prince George brought in $247 million pounds (roughly $365 million dollars) in 2013. That's about a $260 million dollar difference in revenues sales including festivities, souvenirs, and media.
"We thought about doing retail research for the second baby for about two minutes and then we simply decided not to do it. This baby doesn't compare to Prince George. George had a huge emotionally impact especially on young mothers," said Bamfield.
The new baby, regardless of its gender, will be fourth in line to the throne and will essentially be a "spare to the heir."
"He or she will have to create a new role for themselves, just like George V and Prince Harry had too, said Arbiter, who is author of "On Duty with the Queen."
Arbiter says life will be pretty normal for the new baby and things will only begin to change in their teens when they realize the power that they have.
Whether there's buzz or not, William and Kate are extremely excited for their new arrival releasing a statement through a royal spokesperson thanking the public for their support.
"They know that people are excited Prince George will soon have a little brother or sister and it means a great deal to them that so many will be celebrating this important moment for their family."