The Pursuit of Passive Income: Is it Time to Become a Landlord?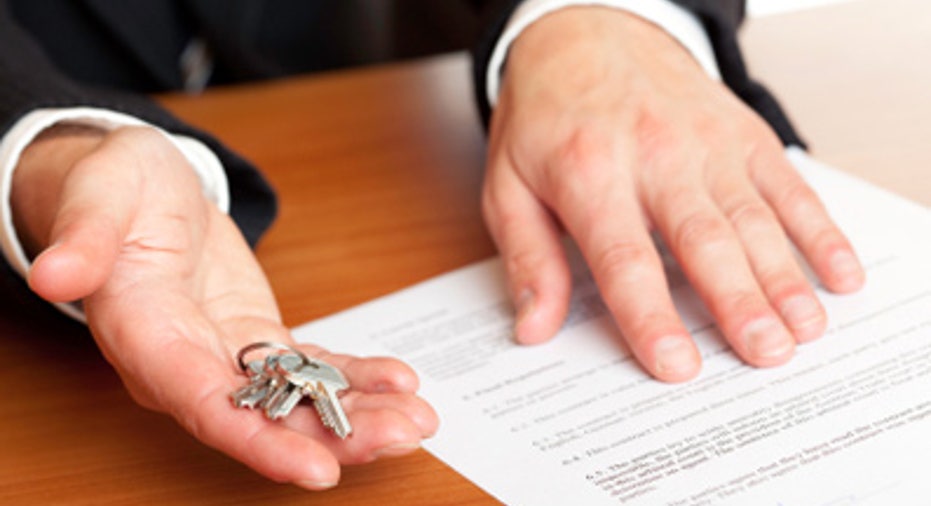 If you visit personal finance or investing blogs on a regular basis, you've probably read countless articles on the virtues of passive income. After all, many personal finance experts believe that passive income is the key to early retirement, financial independence, and permanent wealth. But, what exactly is it?
A definition:
Investopedia describes passive income as "earnings an individual derives from a rental property, limited partnership or other enterprise in which he or she is not actively involved."
In addition to rental property, typical sources of passive income can include money earned from investments such as mutual funds, dividend paying stocks, Real Estate Investment Trusts (REITs), and asset-backed securities. Unconventional forms of passive income can include earnings from copyrights, patents, and licenses or even royalties. The birth of the Internet also created a generation of entrepreneurs forging their own path toward passive income via the Internet, including Pat Flynn from Smart Passive Income. Except, according to Flynn, blogging is just part of the game.
Simply put, passive income is the opposite of active income. The money you earn at your 9-to-5 job is not passive income, nor is the money you earn through your side hustle or garage sale. Real passive income is earned in your sleep and regardless of the amount of effort you put into it. And that's why the idea of passive income has always been so popular. J.D. even wrote about passive income back in 2006, which seems like a lifetime ago.
The pursuit of passive income through rental property: Is it the right time?
One of the most popular ways to generate passive income is to buy (or finance) an income-producing rental property and become a landlord. And, according to a recent study from the Joint Center for Housing Studies at Harvard University, now may be the perfect time. According to Harvard researchers, the percentage of households who rent is on the rise, up from 31 percent in 2004 to 35 percent in 2012. That may not sound like a giant surge, but it is when you're dealing with the entire population of the United States. To keep things in perspective, the Harvard study claims that the total number of renting households surpassed 43 million in 2013.
Researchers blame the increase in renters on a convergence of factors, including a record number of foreclosures in 2008 and economic troubles caused by the Great Recession. However, it also points to certain benefits that make renting a popular option. Some of the pros of renting named in the study: greater mobility, protection from fluctuations in the housing market, and freedom from home maintenance and repairs.
The fact is, renting has simply become the best option for many. In fact, recent reports show that rents have skyrocketed in many parts of the country due to increased demand, so much so that the cost of renting has moved out of reach for many middle class families. And while that's bad news for those who simply want an affordable place to call home, it's a real estate investor's dream.
My experience as a landlord
Becoming a landlord might sound tempting, but -- trust me -- it's not as glamorous as it seems. It's also not nearly as passive as many think it to be, despite what Investopedia or others claim. As someone who has owned and managed two single-family rental properties for almost a decade, I must confess that the income I've earned has been anything but effortless. The truth: It's actually been a lot of work.
For example, we've spent far too many weekends painting and cleaning our properties in between tenants. We've driven to and arranged countless meetings to discuss remodeling projects and repairs. We've had to deal with a whole host of random issues such as late rent payments, feuding neighbors, and secret pets. Once, one of our properties was even left in total shambles -- with oil-stained carpet, missing doors, busted windows, and broken everything.
Using passive income for early retirement and financial independence
On the other hand, we do expect all of our hard work to pay off sooner or later. The fact is, both of our properties should be completely paid off in about 12 years. By then, we'll be 46-years-old and (hopefully) on the homestretch of our journey to retirement. Since we'll have two children nearing college around that time, we plan to use our monthly rental income to help pay for their higher education. After that, we'll keep it for ourselves and use the earnings to supplement our own income and early retirement plans. Our properties currently rent for around $1,800 total, but that's only because I've promised not to raise rent on either of our long-term tenants. But they'll move out eventually. And when they do, we hope to pull in at least $2,200 per month or more.
Want to become a landlord? Consider this:
Since real estate markets are vastly different in different parts of the country, I couldn't possibly write something that applies to everyone. On the other hand, if you're considering purchasing an income-producing property to secure your own stream of passive income, there are certain things you should know:
You need plenty of cash -- Banks have tightened lending standards significantly over the last decade which means that a down payment of at least 20 percent is almost always required. If you can't afford to come up with the down payment, then you probably can't afford to own rental property in the first place.
You are taking a risk -- Many people think owning rental property is always a money-making endeavor. However, that couldn't be further from the truth. Investing in rental property has plenty of risks including nonpayment, property damage, prolonged vacancies, and more.
Bad things do happen -- When you're a landlord, "no news" is typically good news. However, there's a reason why so many people are hesitant to get into the game. We've all heard rental horror stories and the fact is that many of them are true. You'd be amazed at the kind of damage people can leave behind, and how much of a headache it can cause. You know the saying, "Hope for the best, but prepare for the worst."
Before you jump in head first, it's important to understand what you're getting into. That typically means researching the rental market in your area and gaining an understanding of current and past trends in rents and occupancy. It's also important to figure out what you need to earn to cover your expenses and turn a profit. And if you don't like dealing with people or doing repairs, you can also research property managers in your area. For a monthly fee, they'll do most of the heavy lifting for you -- including finding tenants, hiring out repairs, and more.
Becoming a landlord isn't for everyone, but it is a great way to earn (somewhat) passive income. And if early retirement, money for college, or financial independence are your goals, it's just another way to make them happen.
Have you ever considered buying rental properties as a source of passive income? If so, why? If not, why not?
The original article can be found at GetRichSlowly.org:The pursuit of passive income: Is it time to become a landlord?