The Pros and Cons of Hiring a Boomerang Employee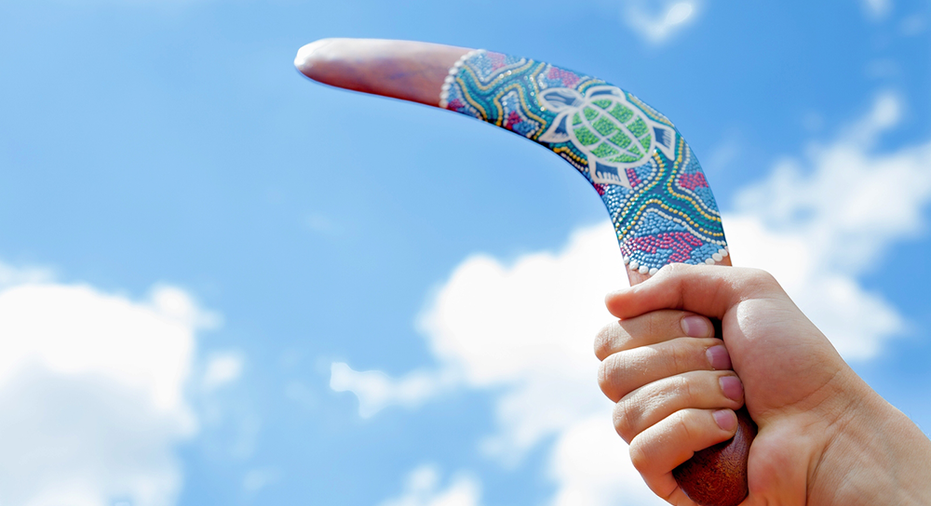 In the past, employers simply didn't rehire former employees. Once someone left a company, they were gone for good.
Today, however, it's a different story. The hiring landscape is more competitive, and people stay in their jobs for much less time than they used to. Employers know this: According to a CareerBuilder Survey, 40 percent of organizations expect new college grads to stay with the company for less than two years.
The good news: 40 percent of employees say they would consider returning to a company for which they previously worked. Even if new hires only stay for less than two years on their first go around, they may come back.
However, hiring back a former employee shouldn't be done without careful consideration and attention to detail. Just because a candidate happens to be a former employee doesn't mean they are necessarily a good fit for the company. Here are some of the top tips to keep in mind when considering hiring a boomerang employee.
(These tips were compiled thanks in part to a Software Advice infographic that outlines the ins and outs of boomerang hires.)
Bringing Former Employees Back Into Your Candidate Pipeline
If you're interested in rehiring former employees, you need to treat them the same way you do other candidates, keeping the candidate experience top of mind. Put former employees into your candidate pool and maintain ties with good people. If an employer wants a former star employee back in their court, it's critical that they make some level of proactive contact with that employee after they have left the company. This can be as simple as sending an email to check in with the former employee, asking them how they are doing and wishing them well.
Additionally, when a former employee goes through the interview process, communication is key. Employers must be as transparent as possible with them during the entire recruiting process to ensure they have a positive experience. That means providing updates on the former employee's status, the scheduling process, next steps, and so on.
As with any candidate, a bad hiring experience at a company can leave potential boomerang hires with a bad taste in their mouths, no matter how much they enjoyed working for the company previously.
Back on Board: Reasons to Hire a Boomerang Employee ...
Once a good egg, always a good egg? That's not always the case, but good experiences with former employees are often good indicators of what you can expect from them when hiring them back.
There are some clear benefits to rehiring a former employee that you just can't enjoy with other new hires. For example, former employees already know the lay of the land. The onboarding process will be easy for them, and they'll get up to speed quickly because they already know the workings of the company and have a clear understanding of the company's values. Employers can also be more confident in their decision when hiring a former employee who was previously a strong performer at the company. Forecasting how the new hire will do is less of a guessing game.
It's also important to note that boomerang employees will likely have grown professionally since they left the organization. They'll have gained more experience and developed more contacts in the industry, both of which are good news for a company.
... And Reasons Not To
The fact remains that any boomerang employee left your company once already – and now they're preparing to leave another one to come back! Employers may want to consider just how loyal the candidate is before bringing them back on board. The cost of a new hire is substantial, and losing a hire so soon is a total waste of time and money.
It's also critical not to bring bad blood into the office. Hiring managers need to do their due diligence to make sure there are no existing issues between the boomerang employee and current employees.
Finally, employers owe themselves an honest answer to the following question: Is this former employee truly the best fit for the position at hand? Familiarity with boomerang employees can sometimes emotionally mask the task in front of you – making the best possible hire for your company.
–
Every candidate, boomerang or not, brings different strengths and weaknesses to the position at hand. However, with boomerang employees, the hiring manager has a wealth of information at their fingertips that they don't have for other candidates. Equal weight, thought, and time should be given to boomerang candidates and brand new candidates in order to ensure the best possible hire.
Allie Kelly is vice president of marketing at JazzHR.