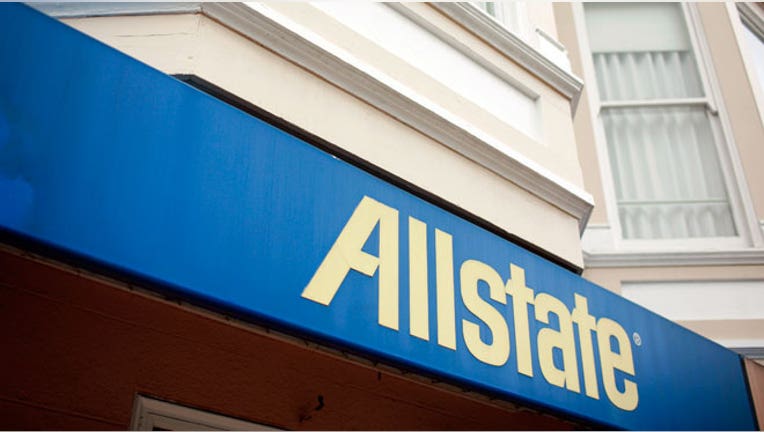 Hanging out by your pool or garden with guests, sipping cocktails, while your dog romps nearby might seem like the perfect way to spend a sunny afternoon. But it might be a series of accidents waiting to happen.
Dogs, pools, alcohol, slipping and falling -- all can be the source of lawsuits and homeowners insurance liability claims.
Often, preventing those claims is as simple as exercising caution and performing proper maintenance. "No one wants to be the cause of someone's injuries," says Scott Mallasee, property and casualty staff product director at Nationwide, so it's prudent to prep your home prior to a party or get-together.
Bad dog! Canines and homeowners insurance
More than one-third of all liability claims paid out last year by homeowners insurance companies were the result of dog bites. They totaled almost $479 million, according to the Insurance Information Institute (III).
The number of dog bite claims reached more than 16,000 last year, and an average of nearly $29,400 was paid out for each claim, the III found.
Because of the prevalence of dog bite claims, some insurance companies have restrictions on the breeds of dogs they'll insure, says Brandt Minnich, vice president of marketing at Mercury Insurance. (See: "Will your homeowners insurance go up if you buy a Pit Bull?")
Regardless of the breed, if you know your dog is aggressive you should keep it on a leash, and out of situations in which it might bite, Minnich says.
And if you don't tell your homeowners insurance company that you have a certain type of dog, you might discover you don't have any liability coverage if you file a claim, he says.
How's the water? Pools, Jacuzzis and hot tubs
If you own a pool, Jacuzzi or hot tub, you need to take preventive steps to decrease the chance of an accident before guests arrive. You should also be sure to notify your home insurer if you've added a pool, hot tub or Jacuzzi since you took out the policy. (See: "How to update your home insurance.")
The area around your swimming pool should be secured with fencing or a wall so it's not easily accessible to small children, and youngsters should always be supervised when they are around a pool, Minnich says. Jacuzzis and hot tubs can also pose risks, and they should be securely covered when not in use.
Minnich has his own personal experience illustrating a Jacuzzi's risk. His family was visiting relatives, who had a pool and Jacuzzi. Minnich's young daughter wandered over to the Jacuzzi and fell in. She was quickly snatched to safety. "A lot of people don't think about it with Jacuzzis like they would a pool," he says.
Swing sets, trampolines, slip-and-falls
Swing sets and trampolines can also be alluring to children, and fences should be installed around them to reduce your risk, Mallasee says.
Slip-and-fall claims are also something you should safeguard against. Steps, sidewalks and railings should be secure, tree roots shouldn't be growing out of the ground and buckling driveways and sidewalks, and toys shouldn't be left strewn around, Mallasee says.
Guns and cocktails
Guns and other weapons can also pose major risks, and should be kept under lock and key, so children and visitors can't get access to them, Minnich says. Even your antique hunting knife collection could be a problem if it's not properly secured.
Alcohol should also be kept locked away if minors are around. There's always the chance your teenager and his pals will try to sneak drinks while Mom and Dad are away, so it's important to keep liquor secured, Minnich says.
Intentionally serving alcohol to minors is illegal, and should be avoided at all costs. If something happens to a teen who you've been serving, your liability insurance policy won't cover it because it's related to a criminal act, Mallasse says.
Even serving alcohol to adults can pose its own set of potential problems. According to the III, 43 states have "social host liability laws" in place. While the details of the laws differ, most allow the victim of a drunken driver to sue the one who served the alcohol. In some cases, the host may also be criminally charged.
As the host, you should be "mindful of consumption and the state of the people who are partaking," Minnich says.
Homeowner liability coverage and umbrella policies
Many of these situations essentially come down to exercising common sense to protect yourself and your guests. But you can also take other measures.
Standard homeowners insurance policies typically carry $100,000 or $300,000 in liability coverage. "In today's world, that might not go very far," Mallasee says. (See: "How umbrellas policies can benefit you.")
Typically, umbrella policies require that you carry a minimum liability limit of $300,000 on your primary policy. Once damages exceed this limit, your umbrella policy should kick in to cover the excess. Umbrella policy liability limits generally start at $1 million and can climb to $10 million or even $20 million. A typical $1 million policy will cost about $150 to $300 a year, with the next million costing about $75 and $50 for every million after that, which is "a nominal price for the coverage provided," says Minnich.
The original article can be found at Insurance.com:The problem with having people over